One in three Japanese women sexually assaulted at work, government survey reveals
A total of 17 per cent of female workers say they have been asked to engage in a sexual relationship by a colleague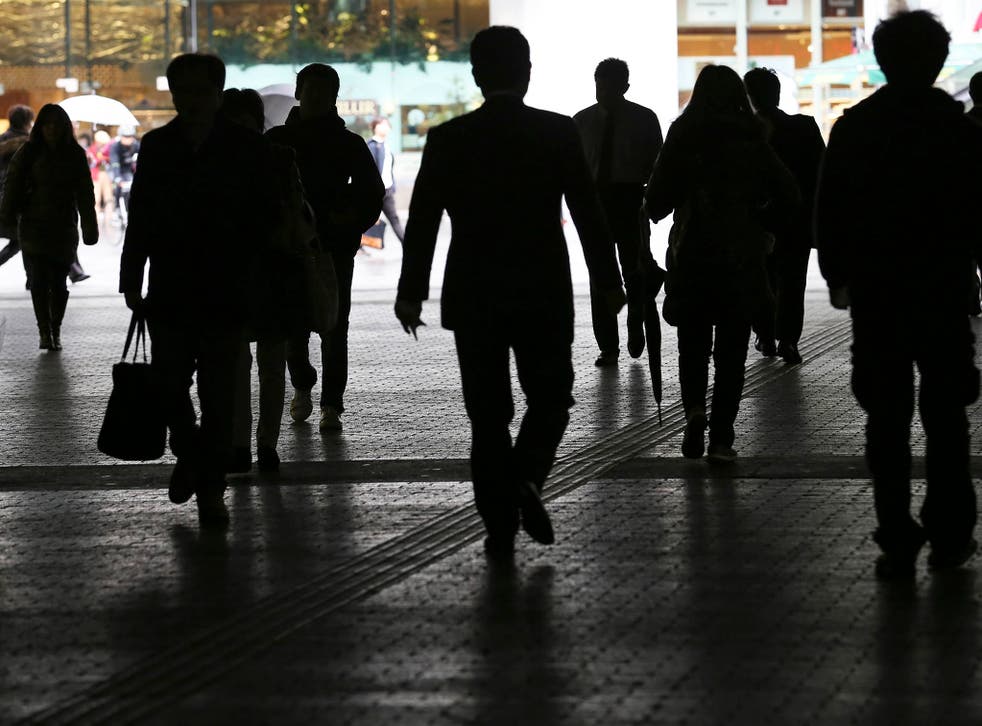 Almost a third of the female Japanese work force have suffered sexual harassment at work, according to a government study.
The survey, which is the first of its kind, found 29 per cent of women working in the country reported experiencing sexual harassment such as negative comments on their age and pregnancies.
According to the report, 17 per cent of women said they had been asked to engage in a sexual relationship.
Being inappropriately touched accounted for 40 per cent of the harassment.
Half of the victims said they had received undesirable comments on their appearance and age, while one in five women said they had been sexually harassed due to their pregnancy.
Conducted by the labour ministry, 9,700 women, aged between 25 to 44 responded to the survey.
World news in pictures

Show all 50
A quarter of participants said the harassment had been carried out by their immediate supervisor.
Of those women who said they had been harassed, only 10 per cent protested to the perpetrator, while nearly two thirds said they did not take any action at all.
Less than 60 per cent of the employees surveyed said they had not been offered preventive measures in the work place.
Prime Minister Shinzo Abe has previously attempted to make it easier for women to enter and remain in the country's work force, and brought in almost one million more women into work over a period of a few years.
Parliament set legislations in 2015 which requires larger companies to reach targets for the number of women they hire and place in managerial positions.
Many working women in Japan only have part time roles, while the number of women in higher positions is considerably less than that in America and the UK.
Join our new commenting forum
Join thought-provoking conversations, follow other Independent readers and see their replies