Japanese billionaire giving away £7m to his Twitter followers as 'social experiment'
Fashion tycoon wants to spark 'serious debate' about basic universal income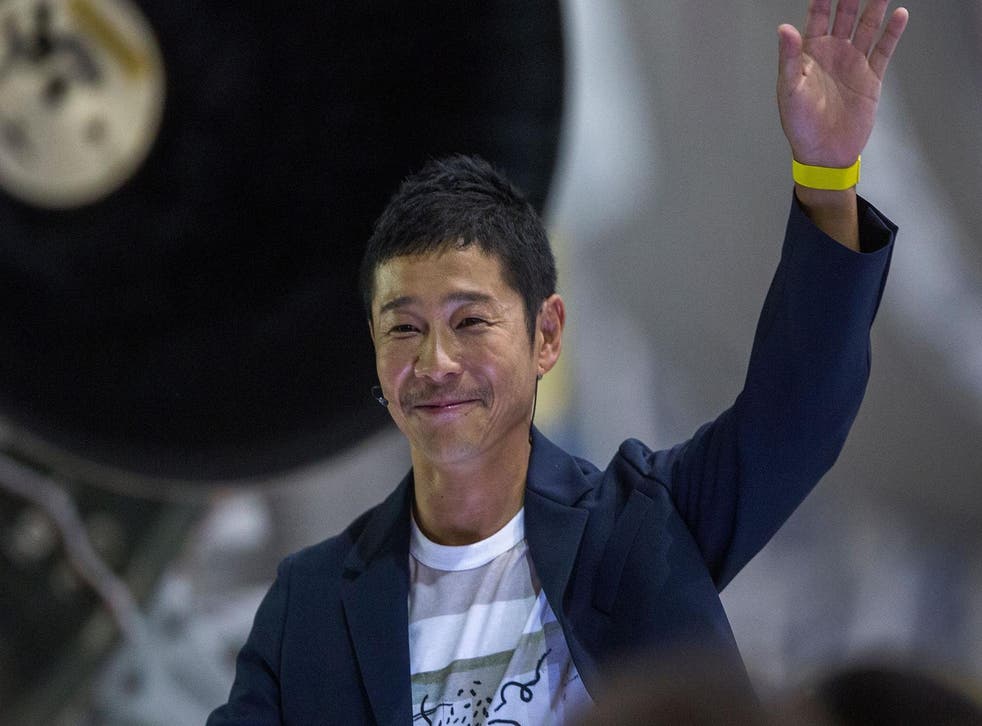 A Japanese billionaire is giving away nearly £7million to his Twitter followers as part of a "social experiment" to see if money brings people happiness.
Yusaku Maezawa will give 1 million yen (£7,000) to 1,000 followers selected at random from those who retweeted his post on 1 January. The deadline for retweets ended at midnight on the 7 January and recipients have not been announced.
The fashion tycoon is hoping to attract interest from academics and economists with his experiment. This is the second giveaway by the businessman as last January he promised to hand out £725,000 in cash split between 100 people selected at random who shared a tweet.
Speaking on YouTube, Mr Maezawa said: "It's a serious social experiment."
Mr Maezawa tied the giveaway to the idea of basic income, or the theory of providing a periodic no-strings-attached payment to all citizens. This theory has gained traction in some political circles.
UK news in pictures

Show all 50
Universal basic income has also been touted as a potential solution to concerns technology such as artificial intelligence will wipe out large numbers of jobs in the future.
Toshihiro Nagahama, senior economist at Dai-ichi Life Research Institute, said: "Basic means a regular minimum amount offering a sense of security, what Maezawa is offering is totally different."
Mr Maezawa said he wanted to inspire greater debate over the merits of the theory in Japan as he has the "money and free time". It comes after the entrepreneur secured £690million through the sale of his online fashion business Zoro Inc.
He has amassed almost 7 million followers on Twitter with posts showing his extravagant lifestyle and musings on a life without money. Mr Maezawa also posts videos on YouTube where he gives people a tour of his private jet, visits the barber and updates his bank book after the November payout.
The mogul is also going to be the first private passenger to fly around the moon with Elon Musk's SpaceX, potentially as early as 2023.
The debate over basic income comes as income inequality continues to grow in the United States, where in recent years some of its wealthiest entrepreneurs, from Microsoft co-founder Bill Gates to investor Warren Buffett, have pledged to give away most of their wealth.
Additional reporting by agencies
Register for free to continue reading
Registration is a free and easy way to support our truly independent journalism
By registering, you will also enjoy limited access to Premium articles, exclusive newsletters, commenting, and virtual events with our leading journalists
Already have an account? sign in
Register for free to continue reading
Registration is a free and easy way to support our truly independent journalism
By registering, you will also enjoy limited access to Premium articles, exclusive newsletters, commenting, and virtual events with our leading journalists
Already have an account? sign in
Join our new commenting forum
Join thought-provoking conversations, follow other Independent readers and see their replies