Japanese jihadists recruited to fight with Isis
A Japanese man travelled to Syria to fight for several months last year
Lamiat Sabin
Friday 31 October 2014 12:08 Comments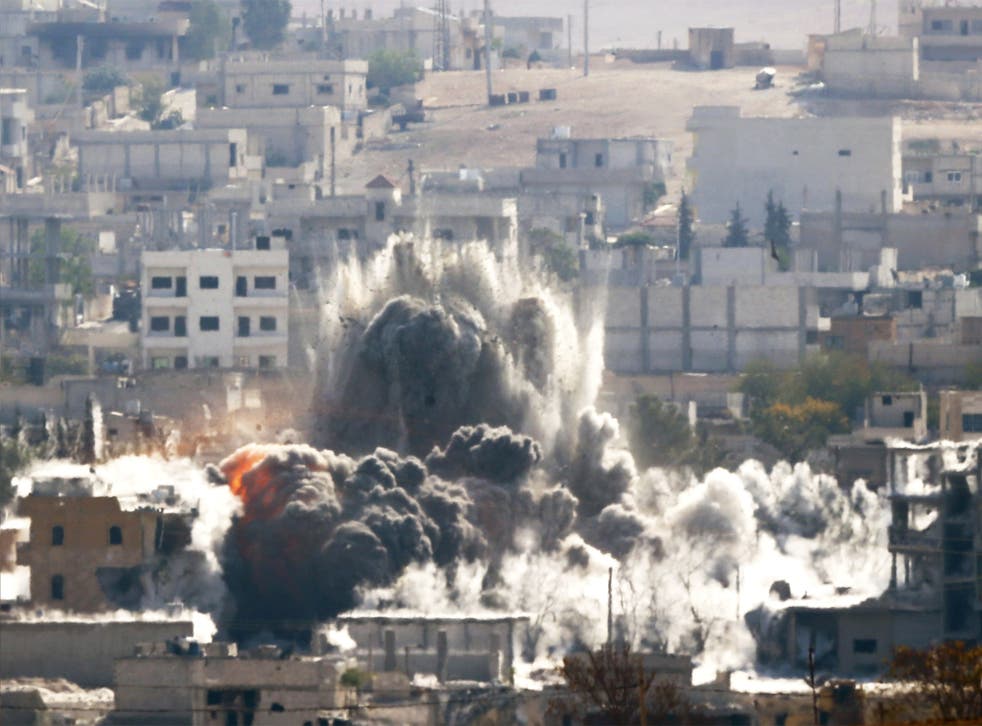 Two young Japanese men are suspected of having planned to travel to Syria to fight with Isis after a man returned to the country with his legs seriously injured by bomb shrapnel.
The unnamed men, a 26-year-old Hokkaido University student and a 23-year-old convenience store worker, intended to leave Japan in August this year to join jihadist groups in Syria and Iraq.
Their initial plans were stopped when the student's mother found out but the shop employee again planned to travel on 7 October before police confiscated his passport, Asahi Shimbun reported.
The men are believed to have been recruited and converted to the faith through a bookshop window notice advertising work in Syria in Akihabara, Tokyo, although they allegedly claimed no political and religious motivations, the Japanese newspaper said.
Hassan Ko Nakata, a former university professor and researcher of Islam since he converted to the religion in 1979, is alleged to have given the students advice for travelling the Middle East but he denies influencing the students. In an interview with the Japanese newspaper, he is reported to have said: "I don't pledge allegiance to the Islamic State, nor do I recruit."
Freelance journalist Kosuke Tsuneoka - who converted 14 years ago and was captured for five months by the Taliban in 2010 - is believed by Tokyo's Metropolitan Police Department to have planned to escort them both to Syria.
Police are investigating the owner and employees of the bookstore for connections to the Islamic State, the Asahi Shimbun said.
Yoshifumi Uzawa, from Tokyo, travelled to war-torn Syria in April last year through neighbouring Turkey where he was deployed in a unit with 90 per cent foreign recruits to attack a jail holding political prisoners in Aleppo.
Uzawa, a 26-year old Tokyo University of Agriculture graduate, is reported by The Yomiuri Shimbun to have carried a Klashnikov rifle before he sustained shrapnel injuries to his legs after a cannon fire launched by Syrian government hit the prison.
He told the newspaper: "By the time I noticed we were being attacked, my body had been blasted into the air."
The former student of now-defunct Youth Technical School of the Ground Self-Defense Force, who claimed that he shot his gun a few times but did not kill anyone, converted to Islam in a mosque and was taught how to live as a Muslim.
His YouTube profile shows he subscribed to a channel bearing the black flag used by Isis, which has videos of heavily-armed soldiers in battlefields and making bonfires out of hundreds of boxes of 200 cigarettes.
Uzawa, whose Facebook profile shows him wearing a "keffiyeh" checkered scarf around his head, is said to have felt disillusioned with life in Japan after his agricultural business failed.
Chief Cabinet Secretary Yoshihide Suga had said on the day of the students' questioning that the government will prevent Japanese citizens from supporting terrorist and extremist groups.
"In line with U.N. Security Council Resolution 2178 and as a member of the international community, we will proactively take measures to prevent terrorism in advance," he said.
Engaging in war acts against a foreign government is a crime punishable by up to five years in prison in Japan.
Register for free to continue reading
Registration is a free and easy way to support our truly independent journalism
By registering, you will also enjoy limited access to Premium articles, exclusive newsletters, commenting, and virtual events with our leading journalists
Already have an account? sign in
Join our new commenting forum
Join thought-provoking conversations, follow other Independent readers and see their replies