Japanese news anchors sacked as press freedom tightens
Japan has fallen from 11th to 61st place in Reporters Without Borders' World Press Freedom Index since 2010
Charlotte Beale
Saturday 20 February 2016 18:23 Comments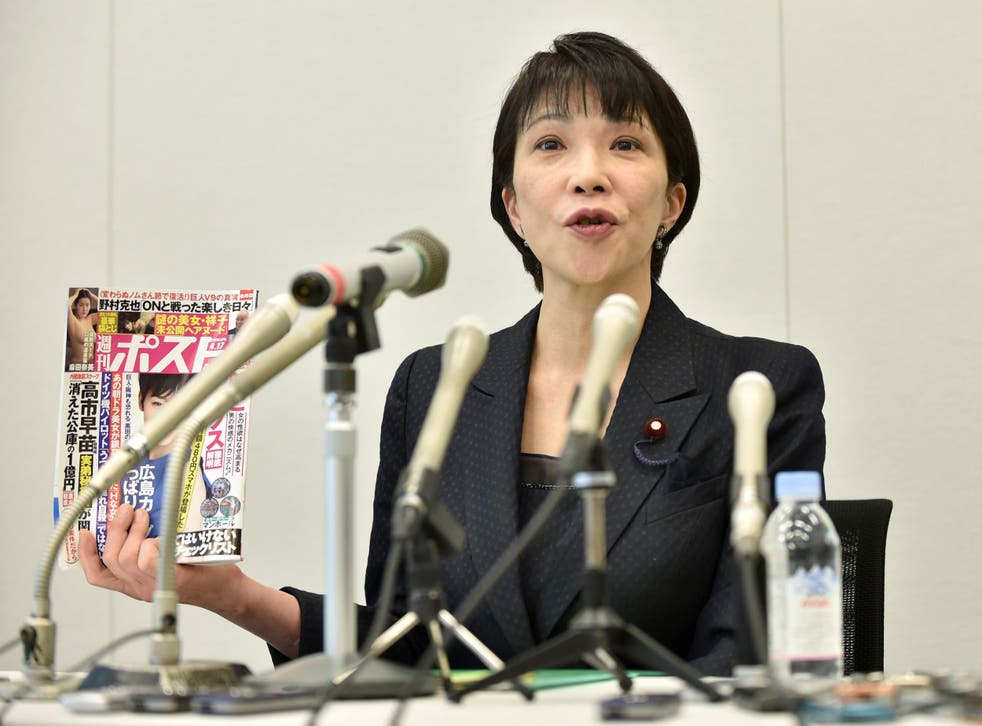 A leading Japanese television anchor has been replaced, the latest in a line of journalists ousted as Shinzo Abe's government seeks to silence criticism, critics fear.
Hiroko Kuniya, an anchor known for her tough questioning style, will be replaced in April after 23 years hosting a social affairs show on public broadcaster NHK.
NHK has not disclosed why Ms Kuniya is leaving. It may be as a result of a probing interview last year with prime minster Shinzo Abe's close advisor Yoshihide Suga, in which Ms Kuniya challenged new security legislation, The Economist reports.
Other broadcasters to have lost their jobs include Ichiro Furutachi and Shigetada Kishii, who both frequently criticised the government on air.
"Newscasters at times represent the voices against the powers that be", Mr Furutachi said in a press conference announcing his departure last year.
Internal Affairs and Communications Minister Sanae Takaichi said recently that broadcasters could be forced to suspend operating if they continue to air programmes deemed politically biased, the Japan Times reported.
Japanese law requires that broadcast content must be "politically neutral".
But Ms Kuniya's show, Close-up Gendai, "was a challenge to the well-managed official version of reality that appears on NHK's own regular newscasts", former New York Times bureau chief and journalist in residence at the Rebuild Japan Initiative Foundation Martin Fackler told the Japan Times.
"It was one of the few efforts…to do anything remotely approaching investigative, public-interest journalism".
Japan has fallen from 11th to 61st place in Reporters without Borders' World Press Freedom Index of 180 countries since 2010.
Marking five years since Japan's tsunami
Stringent security laws were introduced in 2013, under which journalists could be jailed for up to five years for obtaining classified information.
In 2014, the government reportedly instructed mainstream television stations on how to select news topics and interview subjects, according to independent watchdog Freedom House. The networks were also requested to avoid "one-sided" coverage.
Register for free to continue reading
Registration is a free and easy way to support our truly independent journalism
By registering, you will also enjoy limited access to Premium articles, exclusive newsletters, commenting, and virtual events with our leading journalists
Already have an account? sign in
Join our new commenting forum
Join thought-provoking conversations, follow other Independent readers and see their replies