Japanese pensioners are committing more crimes than teenagers
This rise in elderly crime has been directly related to the country's 'Silver Tsunami'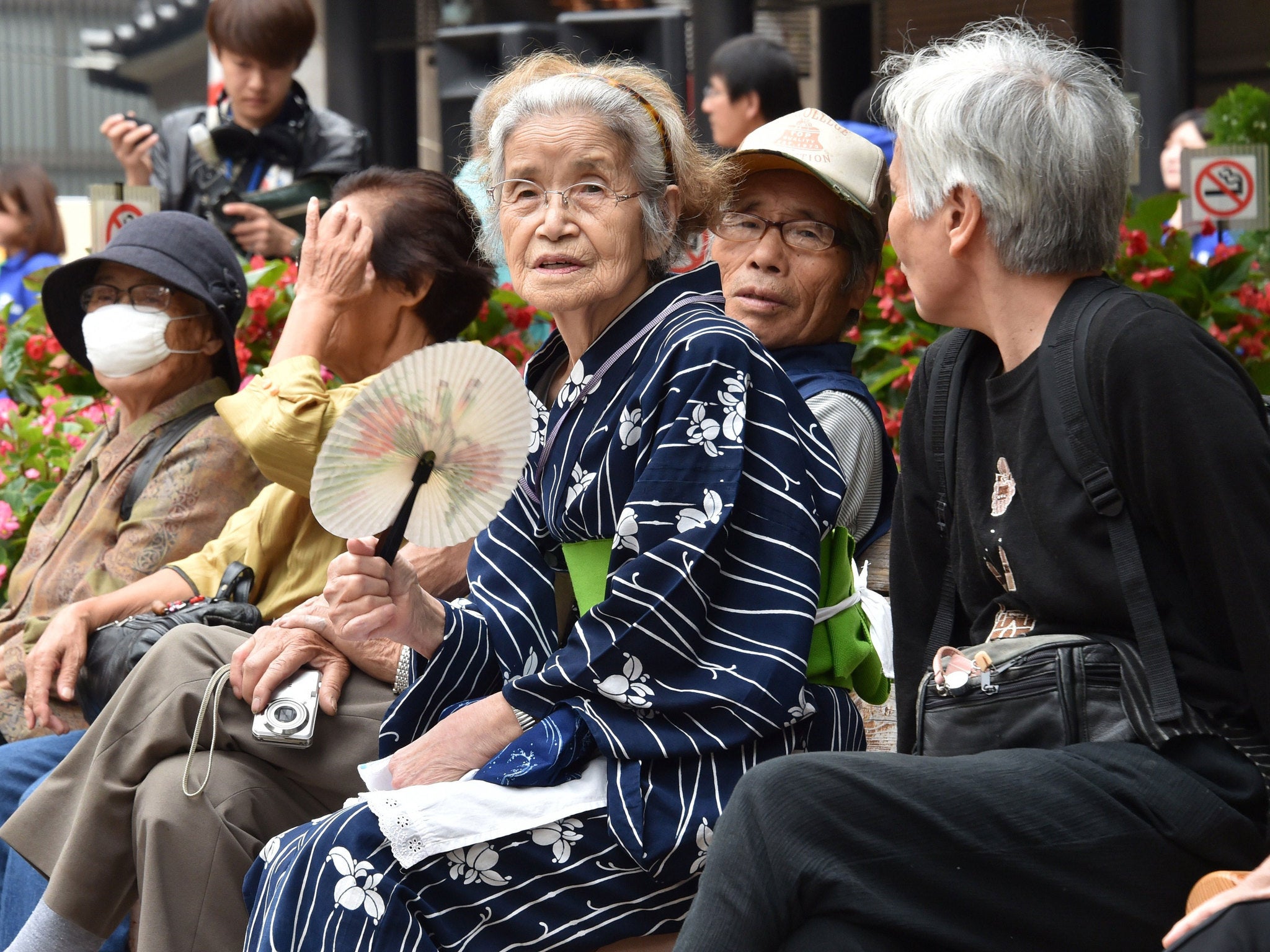 Crime in Japan is higher among the country's elderly than its teenage population, new government data has revealed.
Japan's National Police Agency said that between January and June, 23,656 people aged 65 or older where subject to police action compared to 19,670 aged 14-19, according to Kyodo News Agency.
This is the first time since 1989 that the elderly offenders have overtaken the young.
The elderly crime rate in Japan has doubled between 2003 and 2013, according to data from Bloomberg and in 2011 the number of elderly subject to criminal investigations accounted for 16 per cent of all those investigated, more than 6 times what it was twenty years ago.
The majority of crime committed by the Japanese elderly, according to a government white paper written in 2012, were acts of shoplifting by impoverished pensioners, although national police have said that homicides carried out by the elderly were rising with 50 times more assaults in 2011 than in 1992.
A 2012 editorial in the Japan Times said that the surge in elderly crime "primarily stems from bad economic conditions," intensified by welfare cuts.

This rise in elderly crime has been directly related to Japan's "Silver Tsunami". The country's aging and shrinking population has been a concern for a number of years, and currently over a quarter of the population is over 65 years old.
According to a study by the Population Reference Bureau Japan's population is expected to decrease by 25 per cent in the next 35 years as higher life expectancy and falling fertility make it the fastest aging nation in the world.
The crime rate has also had an impact on the demographic of Japan's jails were one in five prisoners are over the age of 60.
Japan's elderly poisoners, particularly those who commit more minor offences, may break the law in order to eschew feelings of loneliness and isolation, Kydo News suggested.
Koichi Hamai, a professor of criminology at Ryukoku University told the news agency: "In prison, criminals can find companionship, food and good care, when outside, they may lack family or financial support."
Join our commenting forum
Join thought-provoking conversations, follow other Independent readers and see their replies