Japanese politician under fire for claiming LGBT couples are 'unproductive'
Mio Sugita claims societies accepting of same-sex relationships risk potential collapse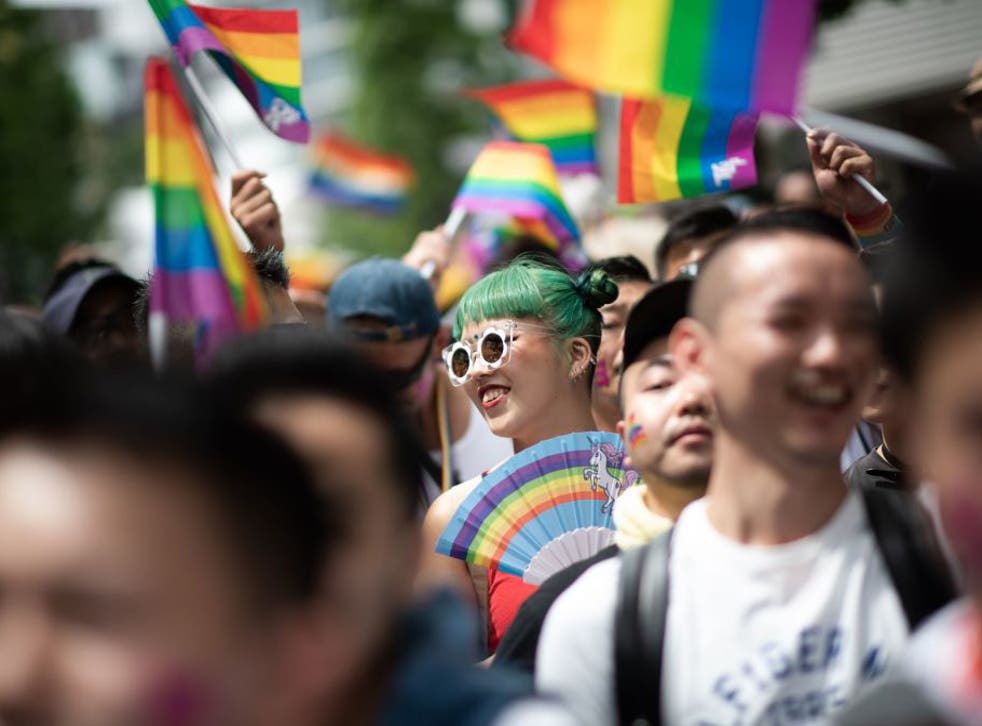 A Japanese politician has come under fire for calling LGBT+ couples "unproductive" and so potentially unworthy of investment from the taxpayer.
Mio Sugita wrote in a magazine article that a society accepting of same-sex relationships risked greater levels of unhappiness and potential collapse if it was "deprived of common sense and normalcy".
Ms Sugita, 51, a member of prime minister Shinzo Abe's ruling Liberal Democratic Party (LDP), argued that "these men and women don't bear children – in other words, they are 'unproductive'".
She claimed a media embracing same-sex couples encouraged people "capable of enjoying normal romance and getting married" to "believe that they have an option of going homosexual".
State and local policies aimed at supporting the LGBT+ community and funded by taxes may therefore not be justified, she argued in the monthly Shincho 45, according to the Japan Times and Asahi Shimbun.
But politicians and members of the LGBT+ community were quick to condemn the remarks.
Pride: Moving social experiment reveals the extent of LGBT+ discrimination in the workplace
Taiga Ishikawa, one of Japan's first openly gay politicians, said Ms Sugita's remarks "significantly tarnish Japan's reputation" ahead of the 2020 Olympics in Tokyo.
He added: "Homosexuality is not the definition of unhappiness. It's discriminatory remarks like Sugita's that make us unhappy."
Shunsuke Takei, a former parliamentary secretary for foreign affairs, said Ms Sugita's words were "not politics but simply hate speech".
World news in pictures

Show all 50
Earlier this week, Ms Sugita said she had reported to police a death threat received by email from a "self-described gay individual".
At a news conference on Tuesday, LDP secretary general Toshihiro Nikai failed to criticise the politician, according to Kyodo News.
"Different people have different views, let alone their political positions," he said.
Join our new commenting forum
Join thought-provoking conversations, follow other Independent readers and see their replies