Japanese porn stars 'raise thousands' for AIDs research by letting public grope their breasts
'Boob aid' was endorsed by the Japan Foundation for AIDS Prevention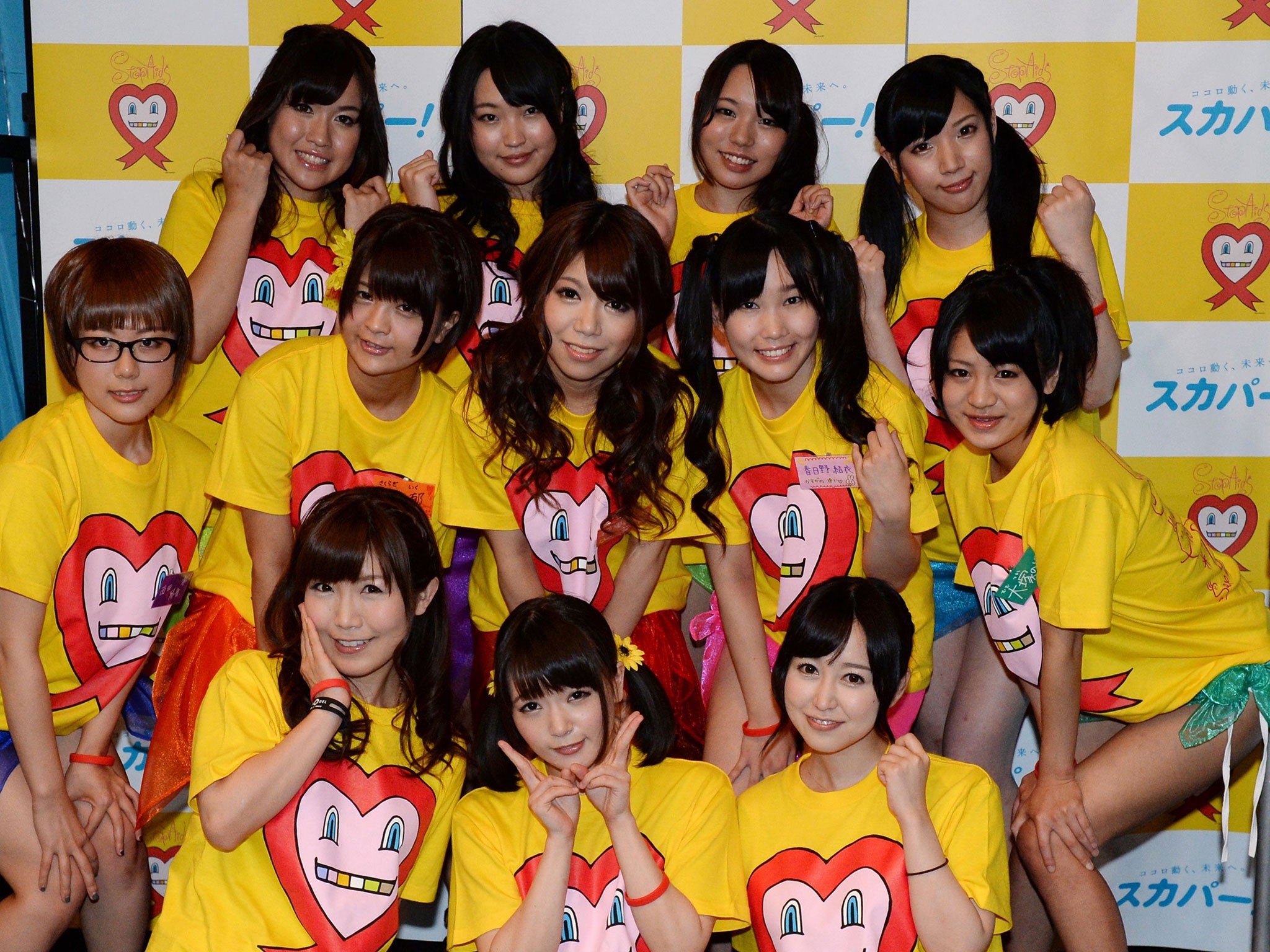 Members of the public were invited to grope the breasts of Japanese porn stars for eight hours in Tokyo as part of a fundraising event apparently endorsed by an AIDS prevention charity.
On Saturday, adult film stars posed as people queued up for the event, which was also broadcast on live television.
Men and women who took part in the so-called drive were expected to donate to the Japan Foundation for Aids Prevention, News.com reports.
The unusual event was reported to be part of larger 24 hour campaign called Stop! Aids and apparently raised "thousands" for charity.
Despite the nature of the fundraiser and the criticism it has attracted, the actresses defended it to the local media. One actress told the Tokyo Sport she had no issue with the controversy surrounding it or participating in it, saying: "it's for charity".
"Squeeze them, donate money — let's be happy."
It comes after Japan's prime minister Shinzo Abe was forced to apologise for yelling sexist comments at a fellow politician as she was giving her first speech at the Tokyo Metropolitan Assembly.
The incident highlighted wider issues of gender equality within Japan, including the extremely low number of women in managing roles and the 30 per cent discrepancy in average salaries between men and women.
In January, the Japanese Society for Artificial Intelligence journal drew criticism when it featured a female robot holding a broom on its front cover.
The image was intended to show how artificial intelligence could affect day-today life, the BBC reports.
Join our commenting forum
Join thought-provoking conversations, follow other Independent readers and see their replies