'Jaw dropping' secret audio tapes smuggled out of North Korea reveal Kim Jong-il criticising his own people
'People here are so closed-minded,' says former dictator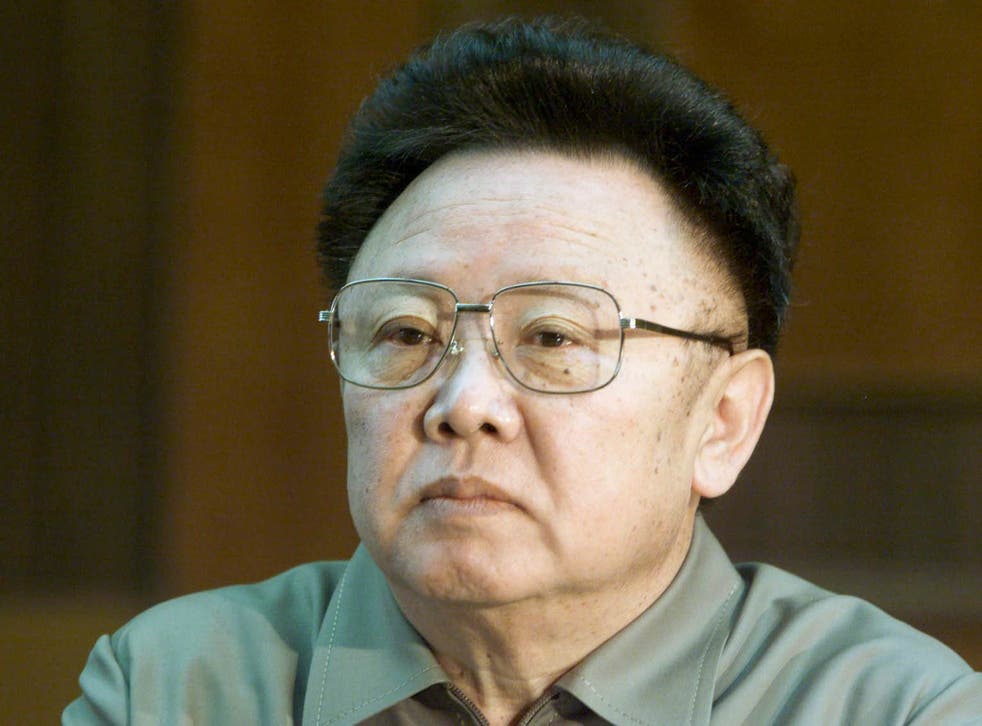 Secret recordings smuggled out of North Korea have revealed how the former leader and father of Kim Jong-un lambasted his own people - as well as making fun out of himself - while he was in office.
A new documentary has unmasked audio clips in which Kim Jong-il, who ruled the country from 1994 to 2011, can be heard openly criticising the "closed-mindedness" of his people and joking about his "small" stature.
According to the documentary, titled 'The Lovers and the Despot', the audio clips were secretly recorded by a South Korean actress and her film director husband, who were kidnapped by the North Korean regime in 1978 and forced to make films for eight years. At the time, the secretive republic was ruled by Kim Il-sung, while his son and heir apparent, Kim Jong-il was in charge of the ministry for culture and propaganda.
The couple are said to have secretly taped some of their meetings with the future dictator with a hidden audio recorder, and later smuggled the tapes to the US state department in 1985.
In the recordings, Mr Jong-il complains about North Korean movies, saying: "Why are there so many crying scenes? All of our scenes have crying scenes. This isn't a funeral, is it?"
He can also be heard stating his country's films lack originality and claiming they don't match the quality of South Korean films. He says: "Why do all of our films have the same ideological plots? There is nothing new about them […] People here are so closed-minded"
"We don't have any films that get into film festivals. In South Korea they have better technology. They are like college students and we are just in nursery schools."
Mr Jong-il also reportedly makes fun of his small stature in one of the clips, saying: "Look at me. Aren't I small", before making a crude self-deprecating comparison.
David Straub, who was an official at the State Department when the tapes arrived there, told CNN the recordings would be an "intelligence windfall" for the American government.
Mr Straub said: "My jaw dropped. Hours and hours of recordings of Kim Jong Il speaking relatively freely would be an intelligence windfall for the American government, since we'd never heard him speak before, much less privately."
Inside the daily life in North Korea

Show all 19
Greg Scarlatoiu, of the Committee for Human Rights in North Korea, said the tapes reveal he shared traits with Mr Jong-il's son and current North Korean leader, Mr Jong-un, in their "complex of inferiority".
He said that the tapes suggested Kim was insecure about everything including the thing he loved most — movies — and this trait was likely shared by his youngest son Kim Jong-un.
Mr Scarlatoiu said: "Just like his father before, this leader of North Korea must suffer from a complex of inferiority as well. The insecurity was surely something that Kim Jong-un inherited."
* Update: This article originally stated that Kim Jong-il ruled North Korea until 1994. In fact, that is when his leadership of the country began, following the death of his father Kim Il-sung, and he ruled until his own death in 2011. 15/11/16
Register for free to continue reading
Registration is a free and easy way to support our truly independent journalism
By registering, you will also enjoy limited access to Premium articles, exclusive newsletters, commenting, and virtual events with our leading journalists
Already have an account? sign in
Register for free to continue reading
Registration is a free and easy way to support our truly independent journalism
By registering, you will also enjoy limited access to Premium articles, exclusive newsletters, commenting, and virtual events with our leading journalists
Already have an account? sign in
Join our new commenting forum
Join thought-provoking conversations, follow other Independent readers and see their replies