Jurgen Kantner: Isis-linked Philippine militants behead German hostage
Abu Sayyaf releases video purporting to show 70-year-old sailor's death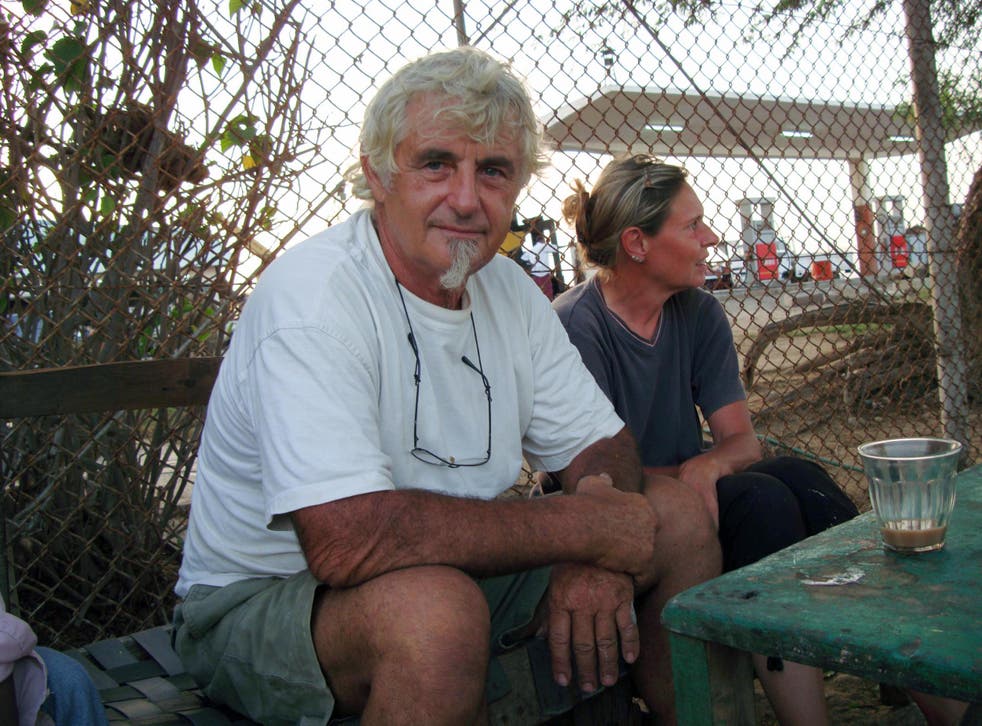 ​A 70-year-old German man held hostage by Isis-affiliated Islamist militants in the Philippines has been beheaded after a deadline set by his captors lapsed.
Philippine officials said they received reports that Jurgen Gustav Kantner was murdered at around 3.30pm local time on Sunday afternoon by the Abu Sayyaf militant group, which pledged allegiance to Isis in 2014.
Abu Sayyaf had threatened to kill Mr Kantner in a previous video after accusing the authorities of attempting to rescue him instead of negotiating a ransom, and on Monday released footage which the SITE intelligence group said showed his beheading.
As the Sunday deadline passed, Philippine military spokesman Brigadier General Restituto Padilla said troops were continuing with operations to rescue both foreign and local hostages, in spite of Abu Sayyaf's threats.
Jesus Dureza, President Rodrigo Duterte's peace adviser and chief hostage negotiator, said in a statement issued late on Sunday: "Despite efforts exerted by groups and the security forces, I have received reports about the alleged beheading of a German kidnap victim in Sulu on Sunday afternoon."
Speaking to The Straits Times, Major-General Carlito Galvez, commander of the Western Mindanao Command, and Colonel Edgard Arevalo, head of the military's public affairs office, said they also received unconfirmed information from the field that Mr Kantner was beheaded.
Local media reports said talks had been conducted with the militants over Mr Kantner's release in exchange for 30m peso (£500,000), but that they later broke down.
Mr Kantner was abducted in November 2016 while he and his wife Sabine Merz were cruising Philippine waters in their 53-foot yacht. Ms Merz was killed during the kidnapping, reportedly after trying to fight back against the militants with a shotgun.
The same couple were abducted by Somali pirates and held hostage for 58 days off the Gulf of Aden in 2008.
Abu Sayyaf has been active largely through maritime piracy since the 1990s, and was responsible for the Philippines' worst terror attack, the Superferry bombing in 2004, which killed around 100 people. It began regularly kidnapping and beheading sailors in 2014 as a means of supporting the Middle East-based Isis group.
Join our new commenting forum
Join thought-provoking conversations, follow other Independent readers and see their replies