India orders schools to reopen, but Kashmiri parents keep kids at home: 'Education is less important than our children's lives'
Authorities criticised for move as situation remains volatile in disputed region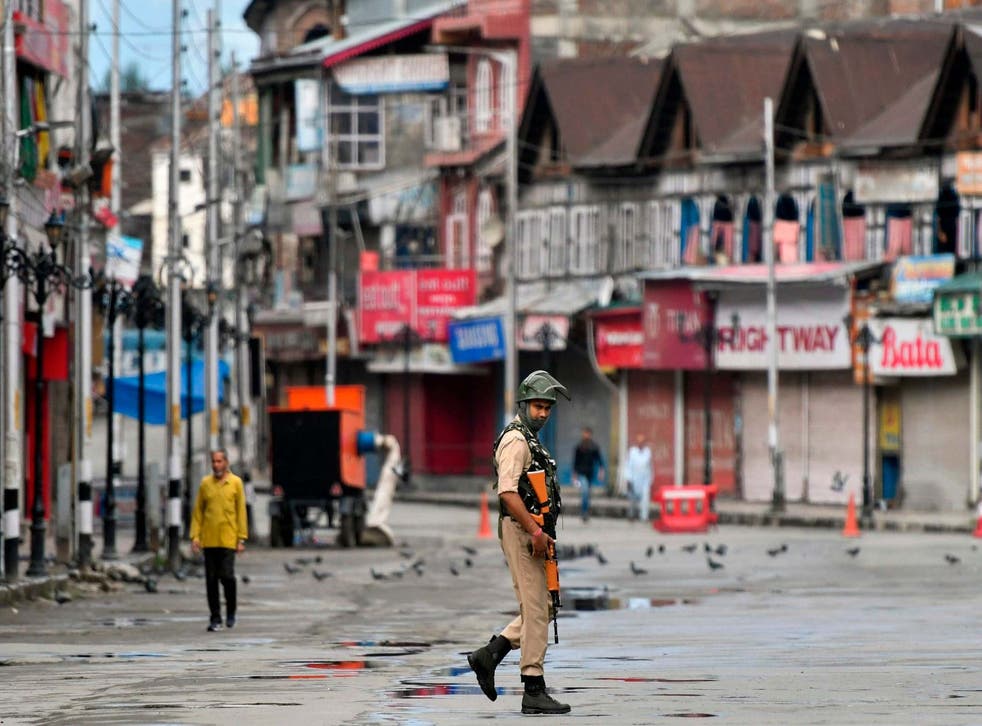 Parents across Kashmir kept their children at home, despite an order from Indian authorities for schools to reopen, fearing the youngsters could get caught in clashes between civilian protesters and armed personnel.
Authorities closed schools and colleges on 5 August after India revoked the special status of Kashmir, which is divided between India and Pakistan and claimed in entirety by both.
Kashmiris have criticised the authorities for reopening the schools when the situation remains volatile and clashes continue.
The ongoing internet and communications blockade also contributed to the fears of parents who had no means of contacting the school authorities.
"If normality has returned to that extent that schools can be reopened, then why don't authorities lift the ban on phone connectivity and public movement?" said Showkat Nabi, whose son is in nursery at Tyndale Biscoe School, a Christian missionary institution in Srinagar.
"The kids are too young to understand what has happened… If we send them to schools, they will go – but we fear for their safety," he continued.
Grenade attack injures at least 18 in Kashmir: in pictures

Show all 10
At Burn Hall School, one of the oldest Christian missionary educational institutions in Srinagar, gates have been locked for the past two weeks.
The security personnel guarding the school told The Independent no student attended today's classes and few teachers had turned up.
"Who would risk sending a 5-year-old kid to school in the present situation in Kashmir?" said the guard, who asked to be identified as Sagar.
Mohammad Younis Malik, director of school education in Kashmir, said 166 of Srinagar's 196 primary schools were open, but admitted that 72 of them had "thin" attendance.
Tariq Aziz, whose son studies at a private school in Srinagar, argued that not sending children to school was a form of protest by the parents.
"I want my son to know that India is trying to grab our land. Our future is at risk in Kashmir now. I want to make him conscious that he has to fight for it in future," Mr Aziz said.
"Education is less important than the lives and safety of our children. We have seen the closure of schools for months in the past and if it continues our teachers will volunteer to open community schools," he said.
Government employees were also ordered to attend their offices today, but it is unclear how many exactly followed the order.
Sehrish Asghar, an official spokesperson of the government, described the numbers of those heading back to work as "encouraging".
"It is difficult to reach the office amid strict restrictions on public movement, but we have to take a risk to save our jobs," engineer Aftab Ahmad told The Independent.
Across Kashmir, most shops and businesses remained closed, and the streets remained largely deserted.
But in a several locations, small-scale protests were seen as people clashed with the heavy contingents of armed forces deployed across towns and villages of the disputed region.
Support free-thinking journalism and attend Independent events
Deputy Inspector General VK Birdi, who briefed media about the situation in Kashmir, said there was no major law-and-order incident reported in the region.
"Some minor incidents of stone pelting were reported at some localities and were dealt with as per norm. The culprits were dispersed," Mr Birdi said.
He said authorities are closely monitoring the situation, which is "slowly returning to normality".
Join our new commenting forum
Join thought-provoking conversations, follow other Independent readers and see their replies