Kim Jong-nam death: Attempts made to break into morgue holding body of North Korean exile
Malaysian police step up security as the secretive state calls for the immediate release of 'innocent females'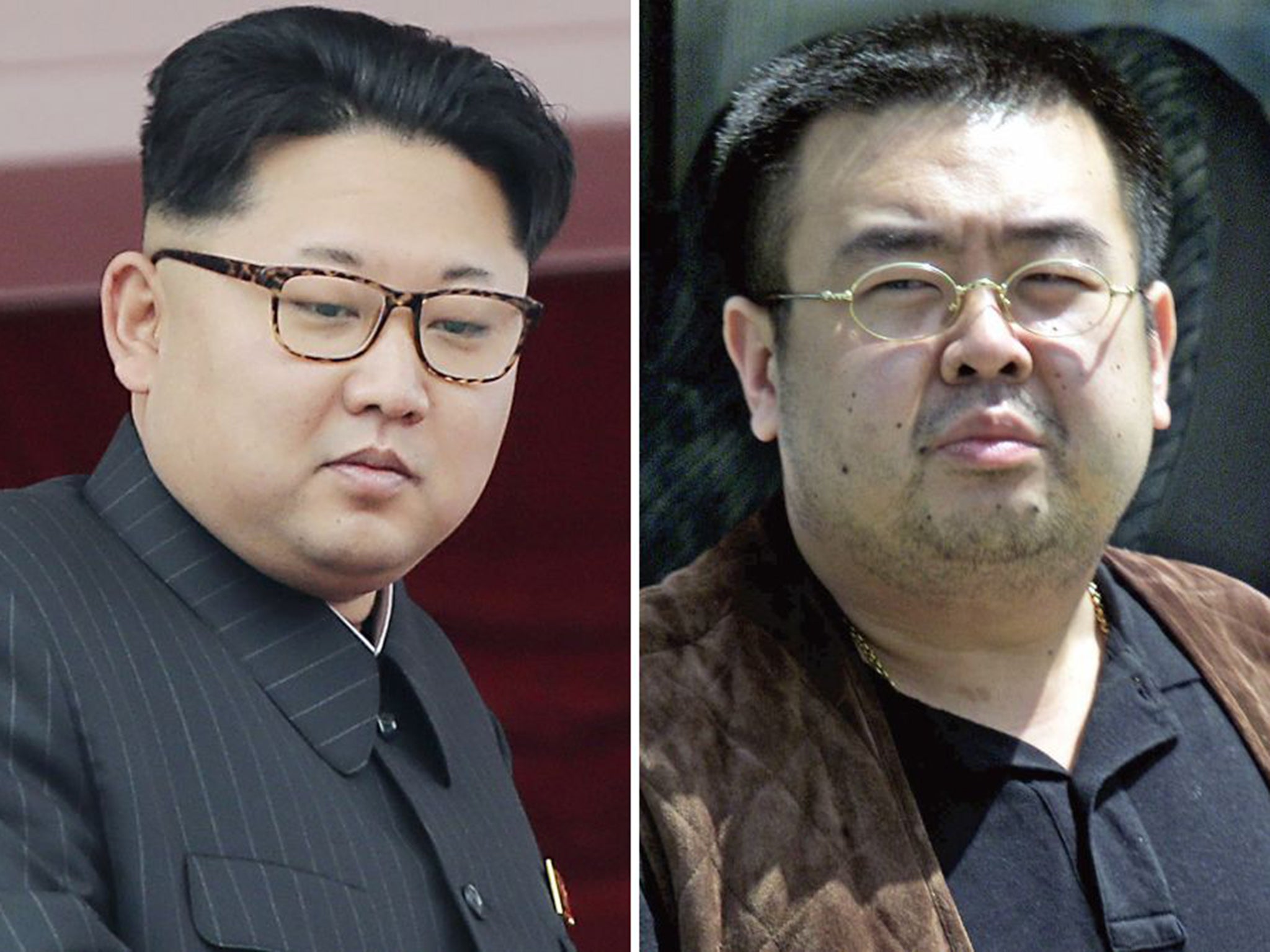 Security has been increased at the morgue where the body of North Korean leader Kim Jong-un's half brother is being held after attempts were made made to break in, Malaysian police said.
Kim Jong-nam's body is being held, as investigators attempt to establish what caused him to die from a seizure en route to hospital after complaining that a woman had sprayed chemicals on his face at Kuala Lumpur international airport.
Malaysian police chief Khalid Abu Bakar said authorities knew the identity of the break-in suspects, but would not be pushed to tell reporters whether they were North Korean.
"We know who they are. No need to tell you," he told a news conference.
The break-ins have nonetheless fuelled speculation that North Korea played a role in his death. South Korean intelligence agencies have already accused the secretive state of assassinating Mr Kim.
They came as North Korean diplomats urged for the immediate release of "innocent females" arrested in connection with the 46-year-old's death.
The women, one Vietnamese and the other Indonesian, were detained last week after CCTV footage appeared to show them approaching Mr Kim in the airport and rubbing a toxic chemical in his face with their bare hands.
Some local media outlets have claimed that the pair were duped into playing a role in the killing after being told it was a television prank.
But Chief Khalid disputed this. He said the suspects were "trained" and had even practiced the attack at different public places, including a major mall in downtown Kuala Lumpur.
"Yes, the two female suspects knew that the substance they had was toxic," he said. "We don't know what kind of chemical was used. They used their bare hands."
He added that they were instructed to wash their hands afterwards.
Investigators also want to speak with a North Korean embassy worker and an employee of a North Korean airline as part of their investigation, Chief Khalid said, adding that both are thought to still be in Malaysia.
"They've been called in for assistance. We hope the embassy will cooperate with us and allow us to interview them quickly or else we will compel them to come to us," he said.
Four people have so far been arrested in connection with Mr Kim's sudden death: a Vietnamese woman, an Indonesian woman, a Malaysian man and a North Korean man.
Mr Khalid said police "strongly believed" four suspects who fled from Malaysia on the day of Kim's death had gone to the North Korean capital Pyongyang.
North Korea's ambassador to Malaysia has meanwhile insisted that the man who died in the airport is not Kim Jong-un's brother and that Malaysia's investigation into the death cannot be trusted.
Inside the daily life in North Korea
Show all 19
A post-mortem examination was carried out at a hospital in Kuala Lumpur last week despite objections from diplomats at the North Korean embassy and their calls for the body to be released immediately. The autopsy was reportedly inconclusive.
Mr Kim, who was estranged from his younger brother and lived with his wife and two children in Macau on the south coast of China, had previously spoken out against his family's dynastic control of North Korea.
The estranged, exiled half-brother of the North Korean leader is said to have been "paranoid" before his death, fearing that his brother would order his assassination, or that someone would try to kill him in a bid to impress the North Korean leader.
"He was afraid," a close friend of his told the The Guardian. "It wasn't an all-encompassing fear but he was paranoid. He was a politically important person. He was worried. Of course he was worried.
"He wanted out. He never had any ambitions to rule the country. He didn't accept or appreciate what was going on there. He kept relations with the regime at arm's length."
Join our commenting forum
Join thought-provoking conversations, follow other Independent readers and see their replies