Kim Jong-nam murder: South Korea accuses North of 'state-led terrorism' in organising assassination
The dose of VX nerve agent given to Kim was so high that he showed symptoms within minutes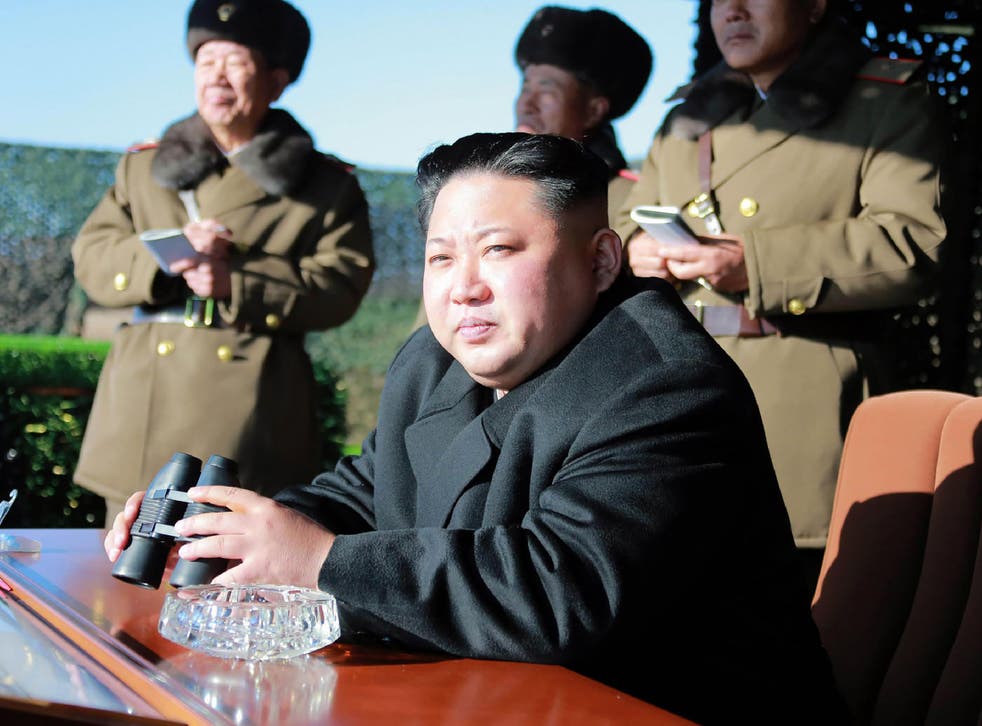 The killing of Kim Jong-nam was organised by North Korean state ministries reporting to his half-brother Kim Jong-un, South Korean officials have said.
South Korean politicians, briefed by the country's security services, said eight North Korean suspects in the killing had been identified, including four officials of the state security ministry and two officials of the foreign ministry.
Officials said Kim Jong-nam was killed by North Korean agents in an airport in the Malaysian capital Kuala Lumpur.
Malaysia said an autopsy showed he was poisoned with VX nerve agent and died within 20 minutes. North Korea has not acknowledged the death.
"Among eight suspects in this case four are from the ministry of state security and two who actually took action are from the foreign ministry," Lee Cheol-woo, one of the National Assembly members briefed by South Korean intelligence, told reporters.
"That is why it is a case of terrorism led by the state, directly organised by the ministry of state security and the foreign ministry," Lee added.
Also on Monday, South Korean politicians said North Korea had executed five senior security officials for making false reports to leader Kim Jong-un, again citing National Intelligence Service (NIS) reports.
Mr Lee said the intelligence agency told politicians that five North Korean officials in the department of recently purged state security chief Kim Won-hong were executed by anti-aircraft guns. It's not clear what false reports they were accused of making.
The NIS has a mixed record when reporting North Korea intelligence, according to the Associated Press.
Malaysian health minister Subramaniam Sathasivam said on Sunday that the dose of VX given to Mr Kim was so high that he showed symptoms within minutes. Mr Kim fainted at the airport clinic and died in the ambulance while en route to a hospital, he said.
CCTV shows woman arrested in connection with Kim Jong-nam murder wearing LOL t-shirt
"VX only requires 10 milligrams to be absorbed into the system to be lethal, so I presume that the amount of dose that went in is more than that," he said. "The doses were so high and it did it so fast and all over the body, so it would have affected his heart, it would have affected his lungs, it would have affected everything."
Asked how long it took for Mr Kim to die after he was attacked, Mr Subramaniam said: "I would think it was about, from the time of onset, from the time of application, 15 to 20 minutes."
Another South Korean lawmaker briefed by the intelligence agency, Kim Byung-kee, said the North Koreans had operated in three teams. Two teams were responsible for hiring women in Indonesia and Vietnam and bringing them to Malaysia to carry out the attack and another was a "back-up" team.
Malaysian police have identified a total of eight North Koreans as suspects or as wanted for questioning, including a North Korean embassy official believed to still be in Kuala Lumpur.
The killing has sparked a diplomatic standoff between the two usually friendly countries, with Malaysia refusing to hand over the body to North Korea before it is officially identified by the victim's next of kin.
Additional reporting by agencies
Join our new commenting forum
Join thought-provoking conversations, follow other Independent readers and see their replies