Kim Jong-un claims North Korea has new missile that can strike US targets in the Pacific
UN condemns ballistic missile tests as 'brazen and irresponsible'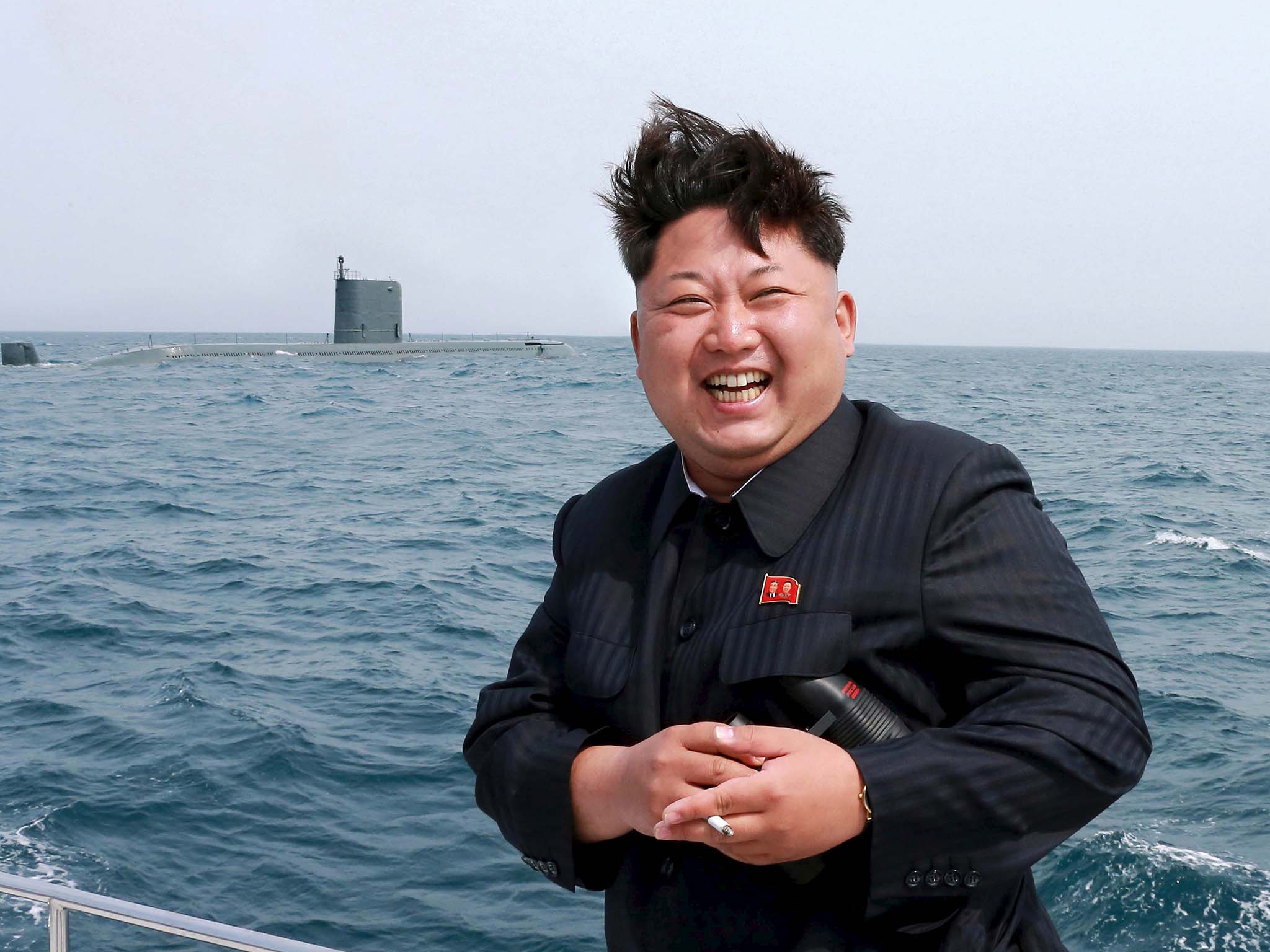 North Korea's leader Kim Jong-un has hailed the test flight of a new ballistic missile as a "great event", and evidence of the country's "sure capability" of hitting US targets in the Pacific.
Mr Kim's boast followed an apparently successful test of the Musudan medium-range missile, after five previous tests in recent months failed.
The first of two missiles fired on Wednesday also failed, but the second flew around 400km (250 miles), reached an altitude of 1,000km (620 miles) and came down in the Sea of Japan.
The test launches have triggered serious concerns in the US, Japan and South Korea, as the missile's potential range of 3,500km (2,180 miles), puts significant areas of Asia and the Pacific, including US military bases in Guam, within firing range.
"We have the sure capability to attack in an overall and practical way the Americans in the Pacific operation theatre," North Korea's official news agency KCNA quoted Mr Kim as saying.
The United Nations Security Council has condemned the tests after an emergency meeting was held to discuss its response.
N. Korea propaganda video depicts imagined attack on Washington
UN secretary general Ban Ki-moon, said the missile launch was a "brazen and irresponsible act".
Mr Ban's spokesman, Faran Haq, described the tests as a "deliberate and very grave violation" of security council resolutions banning the country from using ballistic missiles.
North Korea's continuing pursuit of these weapons and nuclear weapons "will only undermine its security and fail to improve the lives of its citizens", he added.
Tokyo has expressed its concern about the "certain level of capability" North Korea now poses with working ballistic missiles. "The threat to Japan is intensifying," said defence minister Gen Nakatani.
"We have to see it as a success," Lee Choon Geun, an analyst at South Korea's state-funded Science and Technology Policy Institute, told Associated Press. "No other (previous) missiles fired by North Korea have ever flown that high."
White House spokesman Josh Earnest said: "The impact of these provocations will be to only strengthen the resolve of the international community that has such serious concerns with North Korea's behaviour.
Inside the daily life in North Korea
Show all 19
"The United States will do what we have done in the past, which is work with the international community, particularly our allies in South Korea and Japan."
The successful launch of the Musudan ballistic missile is one of a series of breakthroughs North Korea has claimed in its continuing efforts to create a long-range nuclear weapons arsenal capable of attacking the US mainland.
Join our commenting forum
Join thought-provoking conversations, follow other Independent readers and see their replies