North Korea's Kim Jong-un meets officials from South in Pyongyang for first time
Talks aim to ease tensions and encourage dialogue between US and reclusive North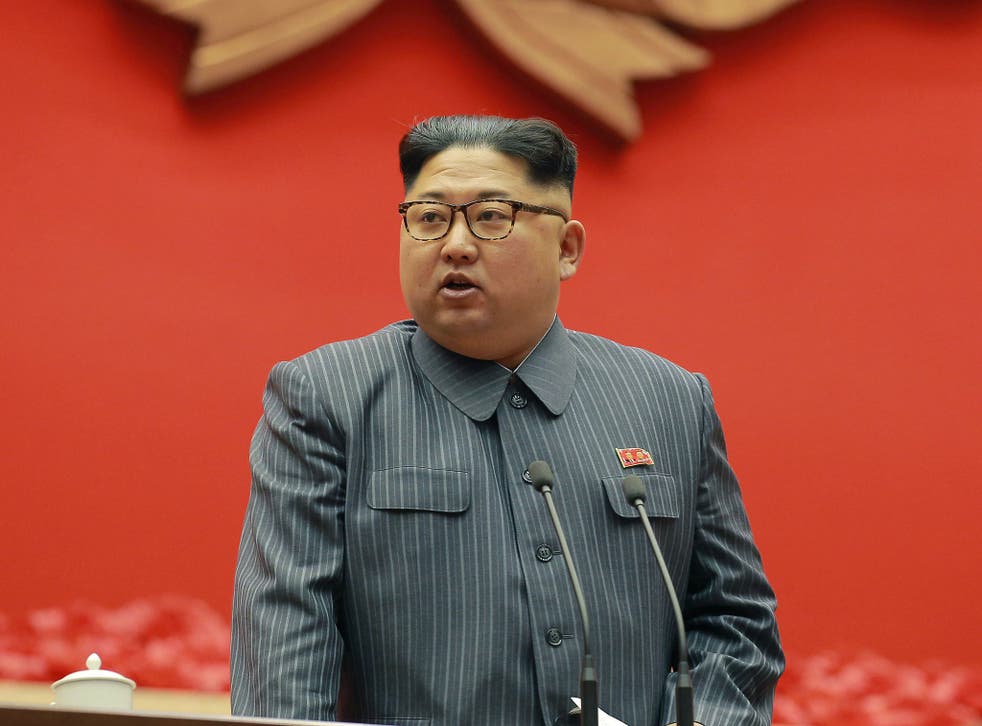 A South Korean delegation has met with North Korea's leader Kim Jong-un, for the first time since he took power.
Envoys for the South Korean President, Moon Jae-in, arrived in Pyongyang for a two-day visit aimed at easting tensions between the two Koreas, and encouraging the North and the US to enter into talks.
While both North Korea and the US have expressed a willingness to talk, Washington has maintained the North must first give up its nuclear weapons programme, while the North says it will not sit down under preconditions.
The reclusive state is also concerned about joint US-South Korea military exercises due to start next month, which it considers a preparation for war.
North Korea has made no secret of its pursuit of a nuclear-tipped missile capable of reaching the continental US.
The 10-member delegation was led by Mr Moon's national security director, Chung Eui-yong.
North Korea Military Parade

Show all 6
It was the first known high-level visit by South Korean officials to the North in around a decade.
Before leaving for Pyongyang, Mr Chung said he would relay Mr Moon's hopes for North Korean nuclear disarmament.
"I will certainly deliver President Moon's firm resolve to achieve a denuclearisation of the Korean Peninsula and genuine and permanent peace on the Korean Peninsula," Mr Chung said.
He said he would push for "indepth" talks to find ways to help arrange the restart of dialogue between Pyongyang and Washington.
Trump announces some of the 'largest sanctions' on North Korea at CPAC 2018
Mr Chung's delegation includes intelligence chief Suh Hoon, and vice-unification minister Chun Hae-sung.
The presidential Blue House said the high-profile delegation was meant to reciprocate the trip by Kim Jong-un's sister, Kim Yo-jong, who became the first member of the North's ruling family to visit South Korea since the 1950-53 Korean War ended in a truce.
Later this week, Mr Chang and Mr Suh are due to fly to Washington to brief US officials on the talks.
Additional reporting by agencies
Register for free to continue reading
Registration is a free and easy way to support our truly independent journalism
By registering, you will also enjoy limited access to Premium articles, exclusive newsletters, commenting, and virtual events with our leading journalists
Already have an account? sign in
Register for free to continue reading
Registration is a free and easy way to support our truly independent journalism
By registering, you will also enjoy limited access to Premium articles, exclusive newsletters, commenting, and virtual events with our leading journalists
Already have an account? sign in
Join our new commenting forum
Join thought-provoking conversations, follow other Independent readers and see their replies