Kim Jong-nam: Fourth person arrested in connection with the death North Korean leader Kim Jong Un's half-brother
Identified by authorities as 46-year-old Ri Chol, he was in possession of a Malaysian foreign workers card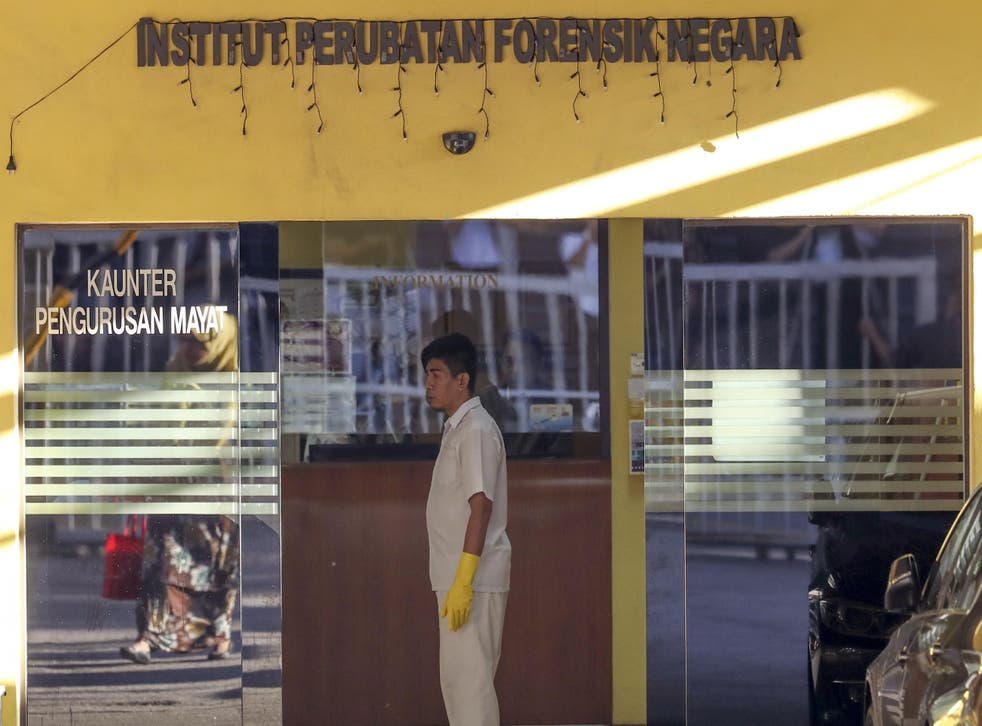 A fourth person been arrested in connection with the death of North Korean leader Kim Jong-un's half-brother as a second autopsy is performed in Malaysia.
Malaysian authorities did not reveal the results of the postmortem on Kim Jong-nam, but North Korea said it would reject results.
The fourth suspect, identified as 46-year-old Ri Jong Chol was remanded in custody, Malaysian police said. He was in possession of a Malaysian i-Kad, an identification card given to foreign workers, they added.
Two women – one Indonesian and the other carrying Vietnamese travel documents – have already been arrested in connection with the alleged assassination.
A Malaysian man, said to be the boyfriend of one of the women, has also been detained but is reportedly not a suspect himself.
At least three other suspects are at large, according to Malaysian authorities.
Mr Kim, the eldest son of the late North Korean leader Kim Jong-il, collapsed and later died at Kuala Lumpur airport.
South Korean security services have suggested that he was sprayed with an unknown poison. Along with US officials, they have claimed Mr Kim was assassinated by North Korean agents acting on behalf of the country's leader.
Mr Kim had previously spoken out in the past against his family's dynastic control of isolated, nuclear-armed North Korea.
He is said to have written a letter to his brother begging him to spare his life following an alleged assassination attempt against him in 2012.
The latest arrest came as North Korea said it would categorically reject the autopsy report on the death of Mr Kim.
It also accused Malaysia of "colluding with outside forces" after its request for them not to carry out the autopsy and immediately release the body was ignored.
Inside the daily life in North Korea

Show all 19
Speaking to reporters outside the hospital where the body of Mr Kim is being kept, the North Korean ambassador, Kang Chol, said: "The Malaysian side forced the postmortem without our permission and witnessing. We will categorically reject the result of the post-mortem."
Mr Chol added that the fact Malaysia has yet to hand over the body "strongly suggests that the Malaysian side is trying to conceal something which needs more time and deceive us, and that they are colluding with the hostile forces towards us who are desperate to harm us."
The complex case threatens to weaken North Korea's ties with Malaysia, one of the few countries that has maintained good diplomatic relations with North Korea's capital Pyongyang.
Join our new commenting forum
Join thought-provoking conversations, follow other Independent readers and see their replies