Kim Jong-un hid bloody purge of top brass behind North Korea's national grief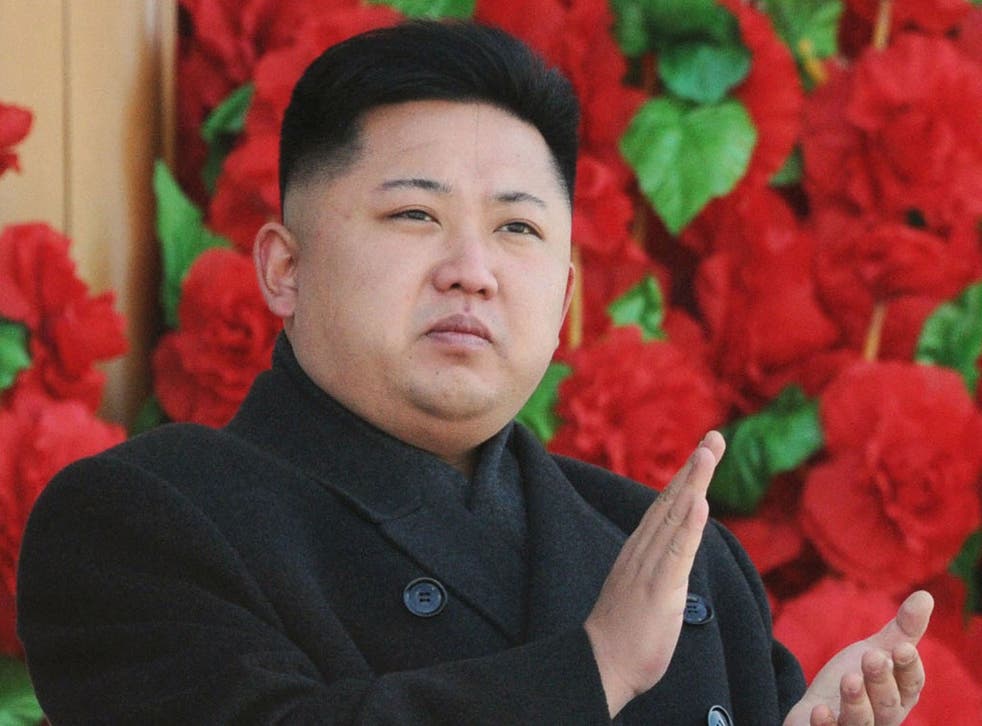 North Korea mounted a "bloody purge" of senior military officers and officials during the mourning period for the late North Korean leader, Kim Jong-il, it emerged yesterday.
The purge, which saw "barbaric methods including mortar rounds used to execute high-ranking military officials" punished signs of disloyalty following Kim Jong-il's death in December, according to the South Korean newspaper, Chosun Ilbo.
An assistant chief of the armed forces ministry found drunk during the mourning period was reportedly executed using a mortar round at the behest of Kim Jong-il's third son and anointed successor, Kim Jong-un. The new leader wanted the execution to leave "no trace of him behind, down to his hair," the report said.
An official with South Korea's unification ministry said the reports were "plausible" and that North Korea had "made it very clear that those who violated the mourning would be punished".
The report of the purge, attributed to a government source, said North Korea has been carrying out this threat in a bid to demonstrate the authority of Supreme Leader Kim Jong-un.
The new leader, still in his late twenties, is said to have ordered officials to "get rid of" dozens of officers and civilian officials. Those guilty of offences ranging from intoxication to sexual harassment were reportedly executed.
Experts have questioned whether Kim Jong-un would have personally issued the orders or whether he rubber-stamped suggestions from lower ranking officials. "I doubt whether Kim Jong-un directed everything completely," said Kim Tae-woo, president of the Korea Institute of National Unification and noted military expert. "Kim Jong-un must be very careful" as he goes about establishing his control over military officers who are far older and more experienced than he, he said.
"He wants to purge those generals standing in his way," said Kim Tae-woo, but he would have to do so through the small clique of generals who see complete loyalty to him as the unquestioned leader as essential to their own survival and that of the regime.
The purge of officials paralleled increasingly vitriolic rhetorical blasts levelled against South Korea while Kim Jong-un visits military units closest to South Korean forces. He has been ordering soldiers to fire back "without hesitation" in order to "wipe out" South Korea's President Lee Myung-bak, routinely described as a "traitor".
It comes as North Korea prepares to launch a long-range missile next month around the time of the centenary of the birth of Kim Jong-un's grandfather, Kim Il-sung. The "Great Leader" Kim founded the Democratic People's Republic in 1948. Reports of a purge come as no surprise to observers in Seoul, who note that Kim Jong-il purged the ranks in his first years after taking over from his father. Kim Jong-un, however, is not believed to have nearly as strong a grip as his father – a possible motivation for getting tough quickly to wipe out the slightest sign of dissent.
North Korea has been firing rhetorical blasts daily against South Korea in the run-up to the two-day nuclear security summit to be held next week.
Register for free to continue reading
Registration is a free and easy way to support our truly independent journalism
By registering, you will also enjoy limited access to Premium articles, exclusive newsletters, commenting, and virtual events with our leading journalists
Already have an account? sign in
Register for free to continue reading
Registration is a free and easy way to support our truly independent journalism
By registering, you will also enjoy limited access to Premium articles, exclusive newsletters, commenting, and virtual events with our leading journalists
Already have an account? sign in
Join our new commenting forum
Join thought-provoking conversations, follow other Independent readers and see their replies