Kim Jong-un 'is a Manchester United fan', has ordered state TV to show their matches
More woes for struggling club as despot joins list of famous fans
Christopher Hooton
Thursday 28 August 2014 09:30 Comments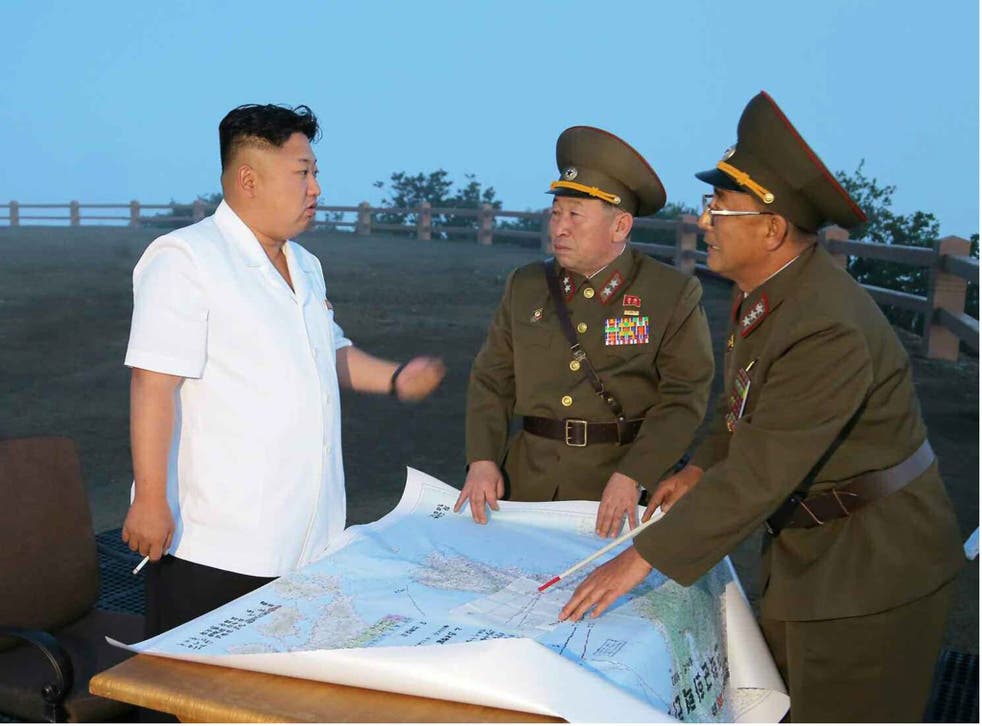 North Korean leader Kim Jong-un has today been outed as a Manchester United fan, a bizarre allegiance given his fondness for unwavering success.
Whether it's his penchant for the traditionally communist colour the team wears or his admiration for Sir Alex Ferguson's dictatorial management style, the reasons behind his Red Devils fandom is unknown, but according to The Mirror Kim is a big follower of Mancunian football and in particular striker Wayne Rooney.
He has apparently ordered state TV to broadcast Man United's future matches as part of a scheduling revamp that will also include programmes about how to ride a horse and how to play golf.
The dictator is known for not taking kindly to defeat, with BFF Dennis Rodman allegedly having had to let him win at basketball in the past, so his support of the club is surprising given its recent bad run under new coach Louis van Gaal.
If the reports, which should be taken with a huge vat of salt, are true, the matches are being broadcast illegally.
Video rights to games are sold for more than £1billion in the UK each year, part of the reason football is so lucrative.
"Nobody has the rights to broadcast Premier League football in North Korea so if this is happening then it is copyright theft, plain and simple," a Premier League spokesman told The Daily Star.
Kim is not the first despot to be linked with top flight football, with the son of Muammar Gaddafi previously having played for Italian club Perugia and Osama bin Laden having been widely believed to be an Arsenal fan.
Register for free to continue reading
Registration is a free and easy way to support our truly independent journalism
By registering, you will also enjoy limited access to Premium articles, exclusive newsletters, commenting, and virtual events with our leading journalists
Already have an account? sign in
Join our new commenting forum
Join thought-provoking conversations, follow other Independent readers and see their replies