Kim Jong-un plans to kidnap tourists if US attacks, defector warns
Former corporal also calls North Korea 'Axis of Evil' and says Kim Jong-un is 'worse than all the evil dictators of Libya, Iraq and Syria combined'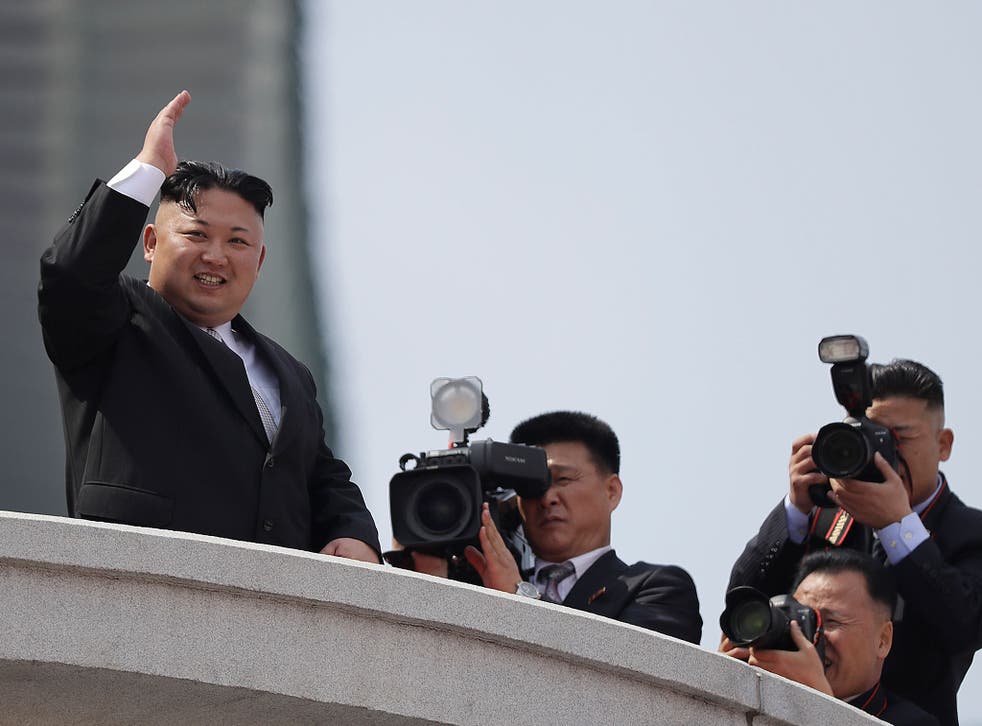 North Korea has been secretly training special forces to kidnap Westerners in South Korea and hold them hostage in the event of a US attack, a defector has claimed.
Ung-gil Lee, who defected to South Korea in 2006, said Kim Jong-un had highly armed snatch squads designed to grab foreign diplomats and tourists from across the South Korean border, according to the Mail on Sunday.
He added that Donald Trump should be wary of launching action against North Korea, calling the country part of the "Axis of Evil", and saying Mr Kim was "worse than all the evil dictators of Libya, Iraq and Syria combined."
Mr Lee, who defected to South Korea after serving for six years in one of these clandestine units, told the newspaper: "The best case [for his old unit] would be to round them up and take them north, but if not they will take the foreigners hostage in South Korea.
"But they will all be killed, come what may – this goes hand-in-hand with assassination."
The 37-year-old, who now works as a financial adviser in Seoul, said Mr Kim's rule was worse than all the prominent dictators in the Middle East and Africa combined, and warned that Mr Trump should only carry out an attack if he thinks he can remove Mr Kim from power.
"[Mr Kim] is going to fight back and use all retaliatory measures. Unless Trump thinks he can get rid of him, he must not carry out an attack," Mr Lee said.
"It is right to call North Korea part of the Axis of Evil. Its leader is worse than all the evil dictators of Libya, Iraq and Syria combined."
It comes amid growing tensions over North Korea's growing nuclear strength, with Mr Trump vowing to "take care" of the situation following his unexpected cruise missile attack on Syria over its use of chemical weapons.
Mr Lee was recruited to join North Korea's infamous special forces aged 17, an after a year of brainwashing and "re-education", he spent five years training as a communications officer.
He said he was part of a 100-strong land and air group selected for raids on the South to destroy infrastructure, disrupt roads and ports, and kidnap foreigners. His group was also taught to memorise details about mobile phone systems, and were armed with nerve agents, with which they were in some cases required to carry out "suicide missions".
North Korea shows new missiles in huge parade amid nuclear fears
"We would sneak into the South, change our clothing, go into areas where there are lots of foreigners and capture some of them. We memorised locations, phone numbers and the car number plates of major embassies," he said.
"I carried neostigmine bromide and potassium cyanide. Those exposed to these drugs die of heart attacks. These were carried for attacks or else for us to commit suicide. These were suicide missions. Obviously we were supposed to go back but, if not, we were told we must kill ourselves."
Mr Lee admitted that during his military years he believed it was his duty to protect the dynastic dictatorship that has ruled North Korea for seven decades, saying it used supposed threat of attack by South Korea and the US to retain power and excuse its poverty and repression.
But he lost his faith after seeing smuggled foreign films that shattered the propaganda pumped out behind the Bamboo Curtain, saying he was "amazed" when he watched his first ever American film, Saving Private Ryan.
Inside the daily life in North Korea

Show all 19
Mr Trump sent a naval strike group, including an aircraft carrier and submarines, to North Korea after the country launched a missile test last week — to which Mr Kim responded by warning he was "ready to react to any mode of war desired by the US."
An attempt by North Korea to launch an "unidentified" missile on Sunday failed, according to South Korea's military. Mike Pence called the failed missile launch a "provocation" after landing in South Korea for a 10-day tour of Asia on Sunday.
It came a day after a military parade in Pyongyang unveiled what are thought to be new intercontinental ballistic missiles as well as new submarine-launched missiles.
Join our new commenting forum
Join thought-provoking conversations, follow other Independent readers and see their replies