South Korea MP calls for Kim Jong-un's assassination
An MP for South Korea's ruling party has warned that the North Korean leader must be killed to avoid nuclear war
May Bulman
Saturday 13 February 2016 15:15 Comments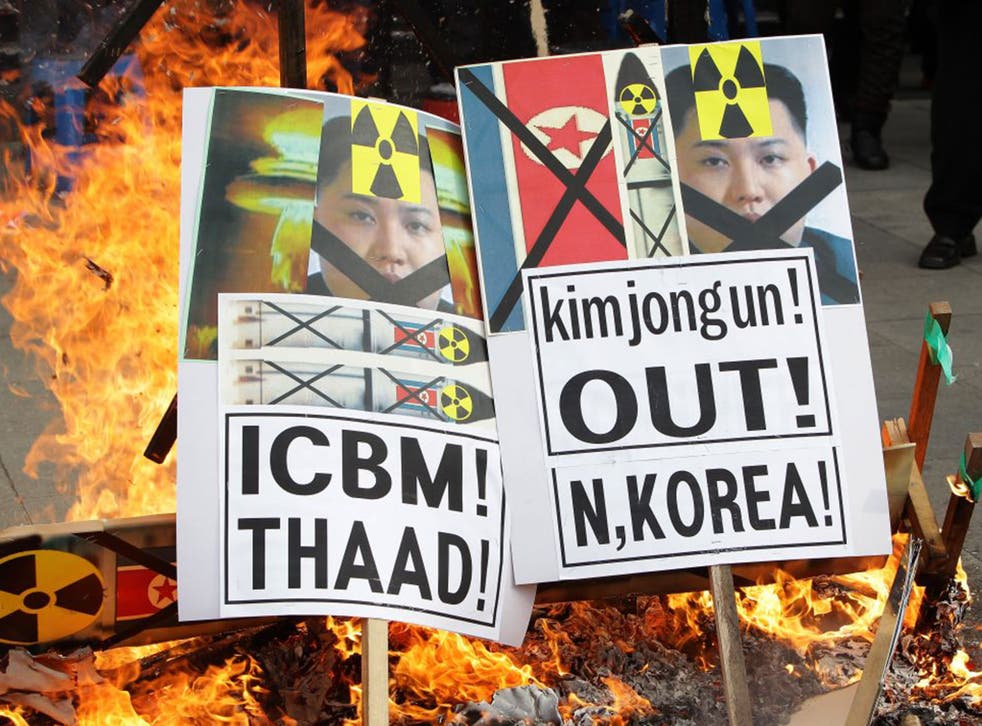 A member of the National Assembly in South Korea has called on the country's president to order the assassination of North Korean leader Kim Jong-un.
Ha Tae-keung, member of the centre-right Saenuri party, claimed only death would stop Kim using nuclear weapons.
"Everybody will be happy if Kim Jong-un is removed," Mr Ha said in an interview with radio station YTN.
"Kim Jong-un is a criminal. Getting rid of a criminal is appropriate and does not violate international laws."
The former human rights activist claimed that the South Korean government had four to five years to kill Kim before he unleashes a nuclear war.
He suggested that South Korean President Park Geun-hye should seek international support to assassinate the supreme leader of North Korea, particularly from the US and Japan.
In the interview, Mr Ha suggested Kim should see a similar fate to former Iraqi President Saddam Hussein, who was ousted from power in 2003 by a US-led invasion before being captured, tried and sentenced to death by an Iraqi court.
The MP's call for Kim's murder is rooted in the history of confrontation between the two Koreas.
Former South Korean dictatorial President Park Chung-hee dodged two assassination attempts before he was shot and killed during a 30-men raid in 1979. His successor, President Chun Doo-hwan, swerved death in a Northern bombing plot in 1983 due to traffic congestion but 17 South Koreans, including cabinet ministers, were killed.
On 11 February Kim Jong-un's regime suspended operations at an industrial park where the two countries had previously cooperated.
South Koreans were ordered to leave and had their assets seized. The action was described as "an end to the last lifeline of South and North Korea".
Register for free to continue reading
Registration is a free and easy way to support our truly independent journalism
By registering, you will also enjoy limited access to Premium articles, exclusive newsletters, commenting, and virtual events with our leading journalists
Already have an account? sign in
Join our new commenting forum
Join thought-provoking conversations, follow other Independent readers and see their replies