Kim Jong-un 'uncle fed to 120 dogs' story begun by Chinese satirist
Explosion of unconfirmed reports across western media was kicked off by Hong Kong tabloid citing the satirist as a 'source'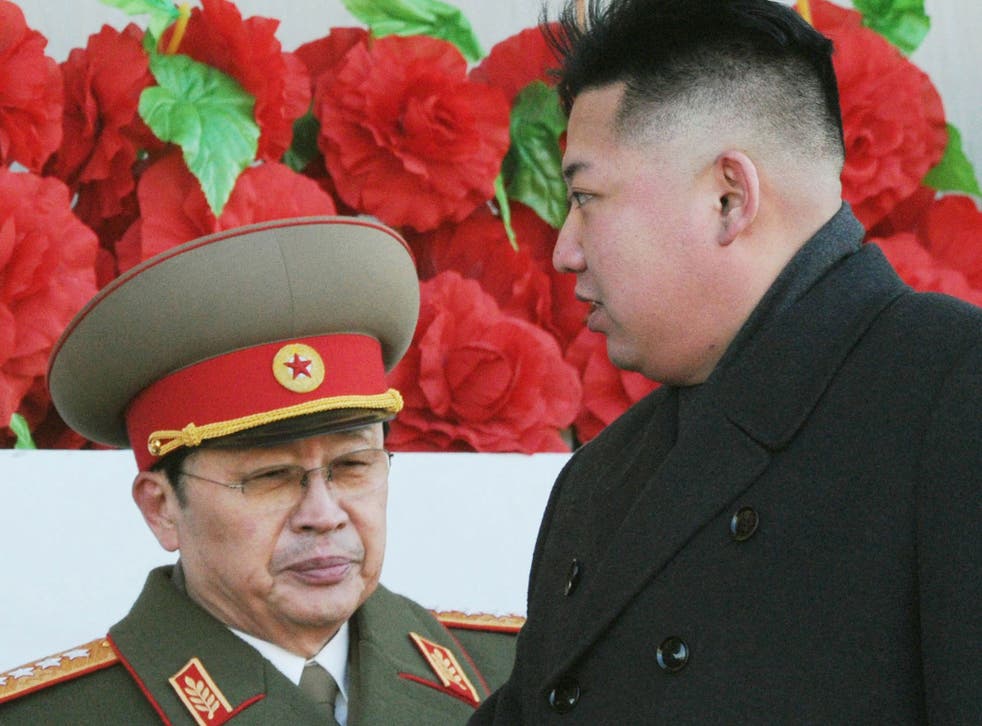 It is a story that paints the picture of North Korea as a brutal dictatorship, willing to go to any lengths to suppress possible rivalry to the supreme leader.
Yet reports in Chinese media which suggested Kim Jong-un had his uncle stripped naked and fed to 120 ravenous dogs also appear to have been false.
The news first emerged from a Hong Kong tabloid, Wen Wei Po, which described how Jang Song Thaek and five of his aides were thrown in a cage with hounds that had been starved for three days and subjected to "death by dogs".
Kim was supposed to have watched on throughout the hour-long ordeal, flanked by scores of North Korean officials – but the source of the account is named as Pyongyang Choi Seongho, who the US blogger Trevor Powell pointed out is a China-based satirist and " online personality".
The story was nonetheless reported by the English-language Singapore daily Straits Times, and from there quickly made headlines around the western world.
Analysts have said it is more likely that Jang was in fact executed by firing squad. Previously, Aidan Foster-Carter, a senior research fellow in Sociology and Modern Korea at Leeds University, told The Independent: "I put no cruelty past the North Korean regime, but it does sound extreme even for them.
"In the recent past, they did have an effigy of the South Korean president mauled by dogs."
Mr Forster-Carter added that the fact that Kim's uncle was removed from power and killed at all showed the dictator "trying to warn people not to revolt and how savage the punishments can be".
Video: Kim Jong-un's New Year speech
Register for free to continue reading
Registration is a free and easy way to support our truly independent journalism
By registering, you will also enjoy limited access to Premium articles, exclusive newsletters, commenting, and virtual events with our leading journalists
Already have an account? sign in