Kolkata flyover collapse was 'God's message' to save West Bengal from ruling party, says Indian Prime Minister
21 people were killed and more than 150 injured after a partially completed bridge fell on to a busy road in Kolkata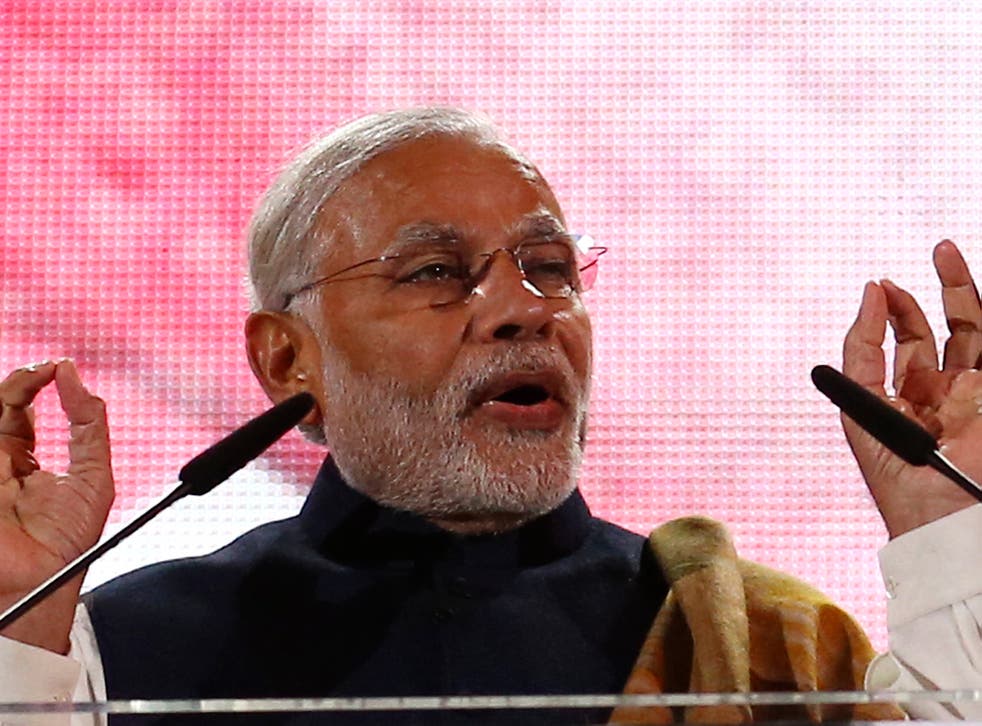 India's Prime Minister has said the collapse of a flyover in Kolkata, that killed more than 20 people, was a "message from God" telling the people of West Bengal they must be saved from the state's ruling party.
Speaking at an election rally in Madarit, north Bengal, Prime Minister Narendra Modi said the tragedy illuminated the dangers of the All India Trinamool Congress led by Chief Minister of West Bengal Mamata Banerjee.
"They are saying it is an act of god, but actually it is an act of fraud," said Mr Modi. "It is an act of god in the sense that it happened during election time so that people may know what kind of government she [Ms Banerjee] has been running," The Times of India reports.
"God has sent a message to the people - that today this bridge has collapsed, tomorrow she will finish off entire Bengal. God's message to you all is to save Bengal."
At least 21 people were killed and more than 150 injured after a partially completed concrete and steel bridge fell on to traffic on a busy road in Kolkata.
Pictures of incident show cars, trucks and rickshaws under huge quantities of debris, while fire fighters and residents attempt to rescue those trapped with their bare hands.
In pictures: Kolkata bridge collapse

Show all 15
Mr Modi accused Ms Banerjee of being "shamelessly" political over the deaths, after she reportedly blamed the Left Front, an alliance of Indian leftist parties who issued the contract for the flyover project, for the accident, NDTV reports.
Mr Modi said rather than blaming the Left Front, Ms Banerjee should have "assisted in rescue work".
"It's the chair which is only visible [for Ms Banerjee] and not the dying people," he added.
Mr Modi has made further jibes towards the Trinamool Congress, telling an audience in Asansol, the party's letters TMC stood for: "T for Terror, M for Maut, C for corruption".
In response, Trinamool Congress lawmaker, Derek O'Brien, criticised the Prime Minister tweeting: "What PM said was unbecoming of his high office".
In a statement addressing Mr Modi, Mr O'Brien denied his claims and told the Prime Minster: "We expect you now to grow with your job."
The Trinamool party has claimed that although the collapse happened under their government, the contract was awarded by the state's previous Left Front government.
The Left Front have claimed the Trinamool government continued with the same builder for the project despite it being blacklisted by some states, according to NDTV.
:: This article has been amended to clarify that Prime Minister Narendra Modi said the bridge collapse was an "act of fraud"
Join our new commenting forum
Join thought-provoking conversations, follow other Independent readers and see their replies