Lahore blast: Taliban bomb kills at least 70 and injures 300 outside public park in eastern Pakistan
A Taliban splinter group has claimed responsibility for the explosion which took place as Christian families gathered in the park to celebrate Easter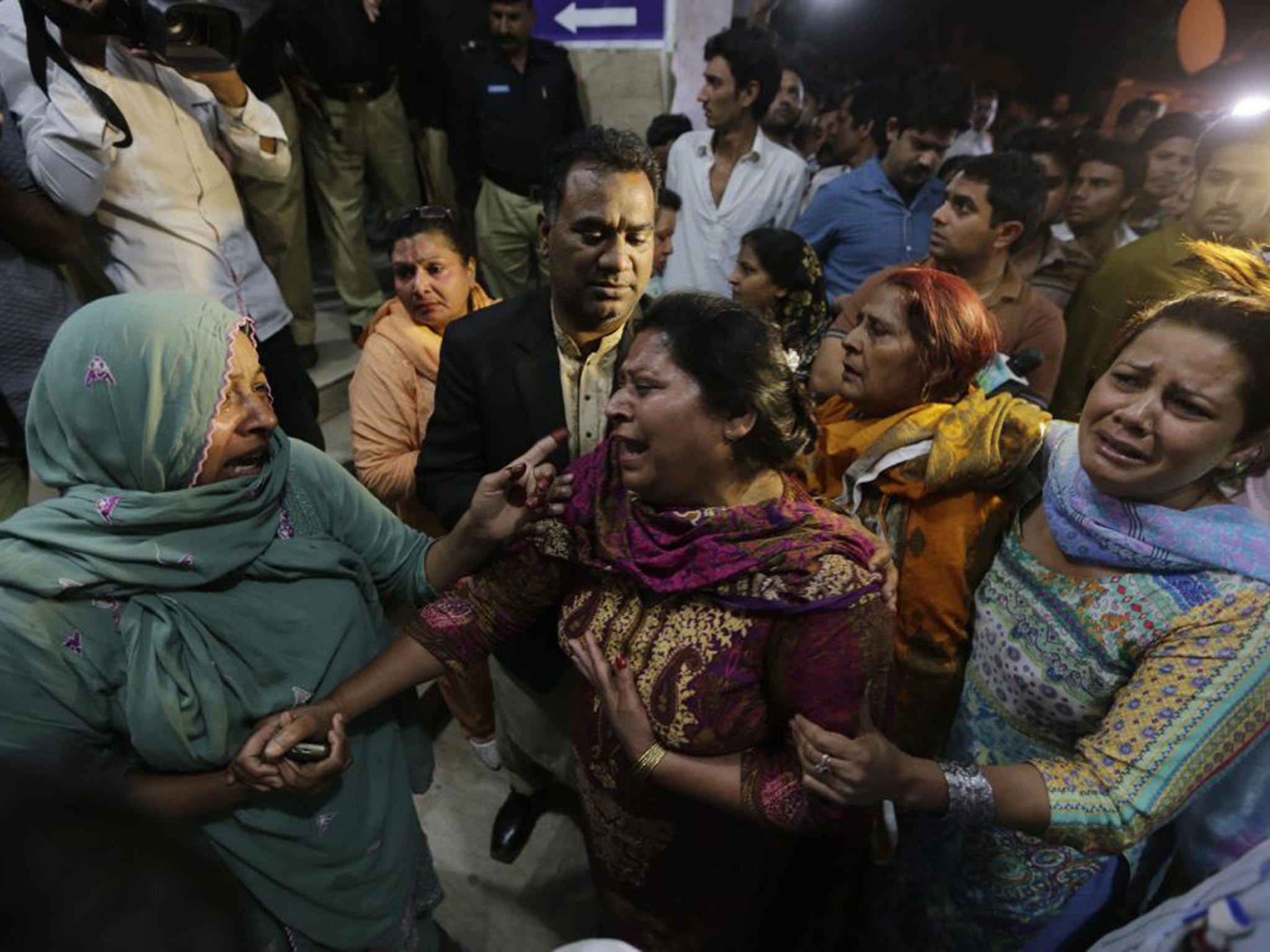 At least 70 people have been killed and another 300 injured in a blast outside a public park in the eastern Pakistani city of Lahore.
Taliban splinter group Jamaat-ul-Ahra have claimed responsibility for the attack, stating that they specifically wanted to kill Christians.
"The target was Christians," said a faction spokesman, Ehsanullah Ehsan, said. "We want to send this message to Prime Minister Nawaz Sharif that we have entered Lahore."
The bomb detonated on Sunday evening in local time, when many Christian families were visiting the Gulshan-e-Iqbal park area to celebrate Easter. It exploded as families were leaving the park and the majority of victims are believed to be women and children. It is thought to have detonated close to children's swings.
Officials say that at least 70 people have died and a further 300 people are injured - of the injured, at least 50 are children.
The countries most impacted by global terrorism
Show all 11
It is reported that around 25 of the injured have been seriously harmed.
Officials are now hunting for the attackers.
"We must bring the killers of our innocent brothers, sisters and children to justice and will never allow these savage inhumans to over-run our life and liberty," military spokesman Asim Bajwa said in a post on Twitter.
The breakaway Taliban group has claimed responsibility for several big attacks after it split with the main Pakistani Taliban in 2014.
It declared allegiance to Isis, but later said it was rejoining the Pakistani Taliban insurgency.
They are fighting to topple the government and install a strict interpretation of Islamic law.
Rescue officials said that the bodies of more than 30 deceased had been taken to hospitals around the city. All hospitals in the city have been put on emergency alert to tend to the injured.
Salman Rafique, health advisor to the Punjab provincial government, said: "Many [of the wounded] are in operation theatres now being treated and we fear the death toll may climb considerably."
Senior police officer Haider Ashraf says the explosion appeared to be a suicide bombing but that investigations were ongoing to establish the cause.
He said that the park was manned by police and security guards, telling reporters: "We are in a war like situation and there is always a general threat but no specific alert threat was received for this place."
Eye witnesses have described the scene as chaotic and said that a stampede ensued following the blast, causing children to be separated from parents.
Javed Ali, who lives opposite the park, told local media that the force of the blast shattered the windows of his home. He said: "Everything was shaking- there were cries and dust everywhere. After ten minutes I went outside. There was human flesh on the walls of our house."
He added: "It was overcrowded because of Easter - there were a lot of Christians there. It was so crowded I told my family not to go."
Hasan Imran, 30, says he was talking an evening walk in the park when the explosion detonated. He said: "When the blast occured the flames were so high they reached above the trees and I saw bodies flying in the air."
The government of Punjab has issued an urgent appeal online for blood donations to help treat the wounded. The government's official Twitter accounted posted a message offering free transport to anyone who wished to donate blood.
Chief minister of the Punjab province Shahbaz Sharif has announced three days of official morning and vowed to bring those responsible before the courts.
Local officials have ordered all play parks in the province to shut.
David Cameron, who used his Easter message to urge Britons of all faiths to stand up for Christian values, said he was shocked by the attack.
"My thoughts are with the families and friends of the victims. We will do what we can to help," the PM posted on his Twitter feed.
Lahore is the capital of Prime Minister Nawaz Sharif's political heartland Punjab, which is the country's biggest and wealthiest province.