Leopard killed by hunters after 21 people are mauled to death
Wild cat killed by forest officials in Haridwar's Rajaji National Park near Delhi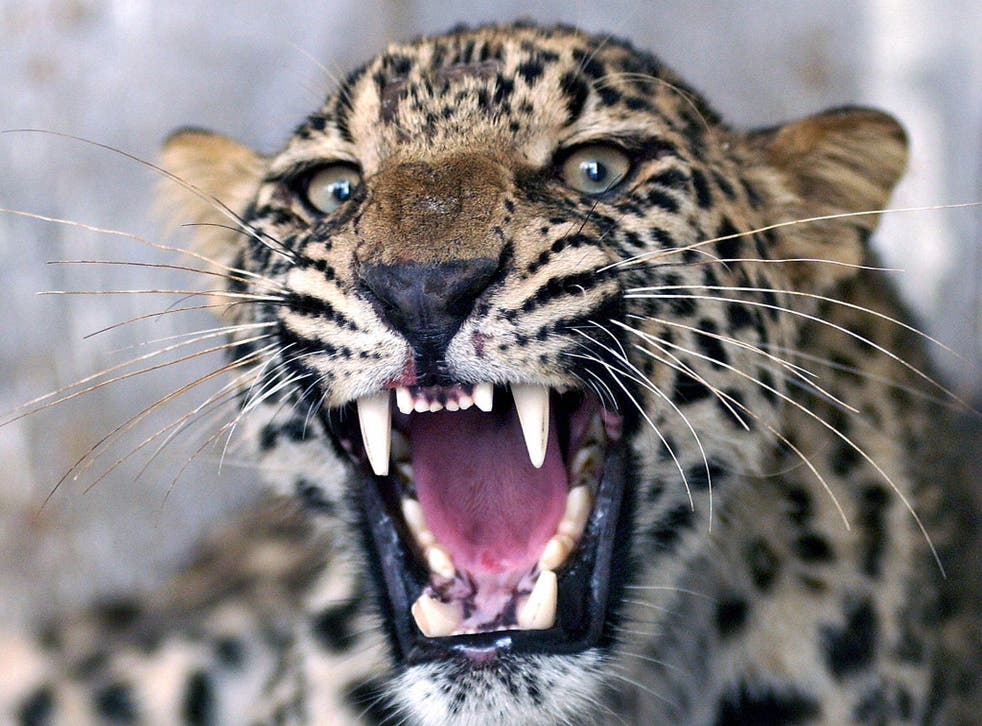 A leopard has been shot dead in India after 21 people were mauled to death over the last three years.
The wild cat was killed by forest officials in Haridwar's Rajaji National Park near Delhi.
"This is the 21st incident and this is happening since 2014," the director of Rajaji Sanatan Sonkar, Director, Rajaji Park told Indian newspaper Business Standard.
"We have either tranquillized or shifted five leopards from here.
"We had found human DNAs in two of them. We were neither able to capture this leopard in cage or by some other means. The last option with us was to shoot the leopard."
This comes after footage emerged showing the moment a leopard jumped out of a house in India as officials tried to catch it in March.
Local residents called experts after they saw the big cat enter a building, which is currently under construction, in Madhya Pradesh.
World news in pictures

Show all 50
It then moved to another residence where it stayed for nearly three hours before officials arrived. The leopard was caught after being hit by tranquilliser darts and three people were injured in the process.
After it was struck with the first dart it fell to the ground and as an official went to check on it, the leopard lashed out and pounced.
The leopard is listed on the IUCN Red List of Threatened Species because leopard populations are declining in sizeable parts of the global range.
But leopards have fared slightly better than other big cats in conservation terms – predominantly because of their wide distribution and incredible adaptability.
Register for free to continue reading
Registration is a free and easy way to support our truly independent journalism
By registering, you will also enjoy limited access to Premium articles, exclusive newsletters, commenting, and virtual events with our leading journalists
Already have an account? sign in
Register for free to continue reading
Registration is a free and easy way to support our truly independent journalism
By registering, you will also enjoy limited access to Premium articles, exclusive newsletters, commenting, and virtual events with our leading journalists
Already have an account? sign in
Join our new commenting forum
Join thought-provoking conversations, follow other Independent readers and see their replies