Drug-resistant malaria 'spreading aggressively' across South East Asia, scientists say
Researchers warn of 'terrifying prospect' strain could reach Africa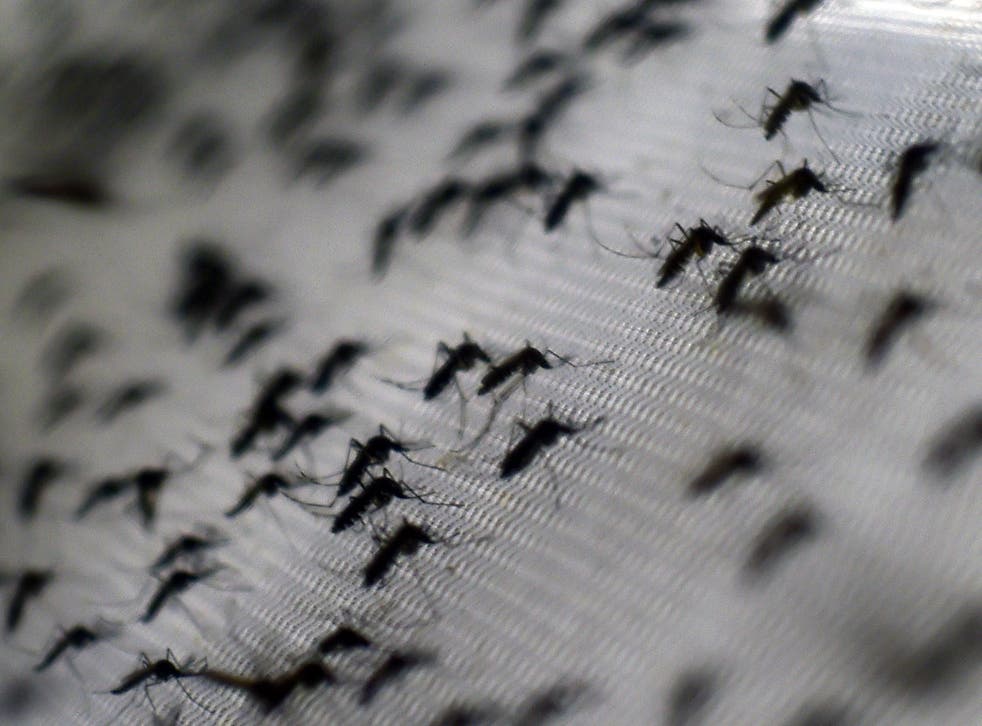 Drug-resistant malarial parasites are spreading rapidly across South East Asia amid fears the new strain could reach Africa.
The new strain has moved from Cambodia to Laos, Thailand and Vietnam, with up to 80 per cent of malarial parasites in circulation resistant to the two most common antimalarial drugs.
Researchers said the findings of twin studies published in Lancet Infectious Diseases raise the "terrifying prospect" drug-resistance could spread to Africa where most malaria cases and deaths occur.
The report also found that the spread of the new strain, known as KEL1/PLA1, is also linked to the failure of treatment in half of cases to one of the newest and most potent frontline drug combinations.
"We discovered (it) had spread aggressively, replacing local malaria parasites, and had become the dominant strain in Vietnam, Laos and northeastern Thailand," said Roberto Amato, from the Wellcome Sanger Institute and University of Oxford, who co-led the study.
Health news in pictures

Show all 40
Malaria is caused by parasites which are carried by mosquitoes and spread through their blood-sucking bites.
The disease can be treated with medicines if caught early enough, but evolving drug-resistance has hampered efforts to eliminate it.
"This highly successful resistant parasite strain is capable of invading new territories and acquiring new genetic properties, raising the terrifying prospect that it could spread to Africa… as resistance to chloroquine did in the 1980s, contributing to millions of deaths," said Olivo Miotto of Oxford University, who co-led the study.
The first-line treatment for malaria in many parts of Asia in the last decade has been a combination of dihydroartemisinin and piperaquine, also known as DHA-PPQ.
Researchers found in previous work that the KEL1/PLA1 strain of malaria which evolved and spread across Cambodia between 2007 and 2013 was resistant to both drugs.
The latest research shows that this strain has now crossed the Cambodian border and spread to Laos, Thailand and Vietnam.
Its prevalence had risen to more than 50 per cent in all of the surveyed countries except for Laos, the study found.
In northeastern Thailand and Vietnam, the parasites made up 80 per cent of cases.
"The speed at which these resistant malaria parasites have spread in south east Asia is very worrying," said Olivo Miotto, who co-led the work.
"Other drugs may be effective at the moment but the situation is extremely fragile and this study highlights that urgent action is needed."
Professor Tran Tinh Hien, from the Oxford University Clinical Research Unit, in Vietnam, said: "With the spread and intensification of resistance, our findings highlight the urgent need to adopt alternative first-line treatments."
However, Professor Colin Sutherland, from the London School of Hygiene and Tropical Medicine, said that, while the drug-resistant parasite has undoubtedly spread, it is not necessarily a global threat.
The World Health Organisation (WHO) estimates there were 435,000 deaths due to malaria across the globe in 2017, of which 403.000 were in Africa.
Additional reporting by agencies
Register for free to continue reading
Registration is a free and easy way to support our truly independent journalism
By registering, you will also enjoy limited access to Premium articles, exclusive newsletters, commenting, and virtual events with our leading journalists
Already have an account? sign in
Register for free to continue reading
Registration is a free and easy way to support our truly independent journalism
By registering, you will also enjoy limited access to Premium articles, exclusive newsletters, commenting, and virtual events with our leading journalists
Already have an account? sign in
Join our new commenting forum
Join thought-provoking conversations, follow other Independent readers and see their replies