Malaysia Airlines MH17 crash: Michael Fallon tells Putin - 'get out of east Ukraine'
Britain's new defence secretary criticises Russian President over 'sponsored terrorism'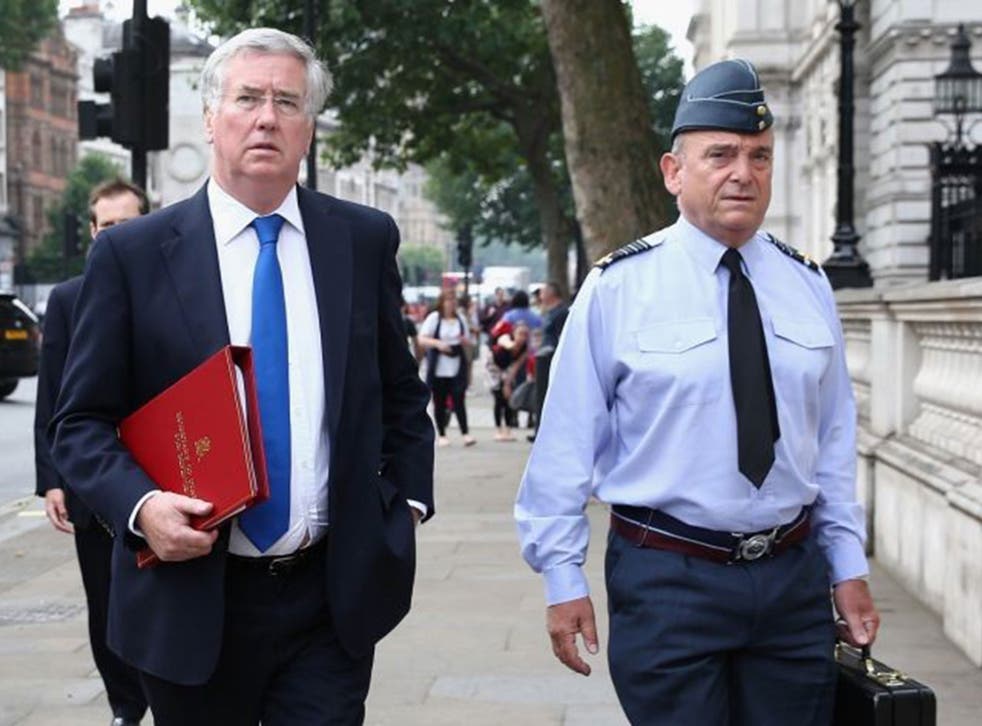 The newly-appointed defence secretary has warned Russian leader Vladimir Putin to "get out of east Ukraine" in the wake of the shooting down of flight MH17.
Michael Fallon, who was promoted by David Cameron on Tuesday, accused Russia of "sponsored terrorism" in supporting pro-Moscow separatists, who have been accused of bringing down the Malaysian Airlines jet carrying 298 people.
The Cabinet minister, who had barely got his feet under the desk before being caught up in the Ukraine crisis, told the Mail on Sunday: "We have to make it very clear if there is any more interference like this - and it turns out he was behind it - there will be repercussions.
"He has to be clear the West will act."
Mr Fallon rejected claims there was little the UK could do to stop president Putin, saying: "If Russia is the principal culprit, we can take further action against them and make it clear this kind of sponsored war is completely unacceptable.
"It is sponsored terrorism as far as people of east Ukraine are concerned. We don't know if somebody said, 'let's bring down a civil airliner, wherever it's from', - but we need to find out."
He said Mr Putin needs to "move his troops away from the border and stop interfering," adding: "They need to get out of east Ukraine and leave Ukraine to the Ukrainians."
Writing in the Telegraph on Sunday he said: "It is important that we get answers as to how this disaster occurred. Such tragic events underline the importance of a strong approach to our security. Just as they underscore the continuing value of Nato - the cornerstone of our defence and that of our closest allies.
"As a leading member of Nato, the UK is already playing a central role in providing reassurance to our Nato allies; as demonstrated by our recent deployment of four RAF Typhoon fighter-jets to Lithuania to help patrol Baltic airspace in the wake of Russian aggression in Ukraine."
Register for free to continue reading
Registration is a free and easy way to support our truly independent journalism
By registering, you will also enjoy limited access to Premium articles, exclusive newsletters, commenting, and virtual events with our leading journalists
Already have an account? sign in
Register for free to continue reading
Registration is a free and easy way to support our truly independent journalism
By registering, you will also enjoy limited access to Premium articles, exclusive newsletters, commenting, and virtual events with our leading journalists
Already have an account? sign in
Join our new commenting forum
Join thought-provoking conversations, follow other Independent readers and see their replies