Women caned in Malaysia for attempting to have lesbian sex
Human rights groups condemn 'brutal punishment' handed out to pair in Sharia court ruling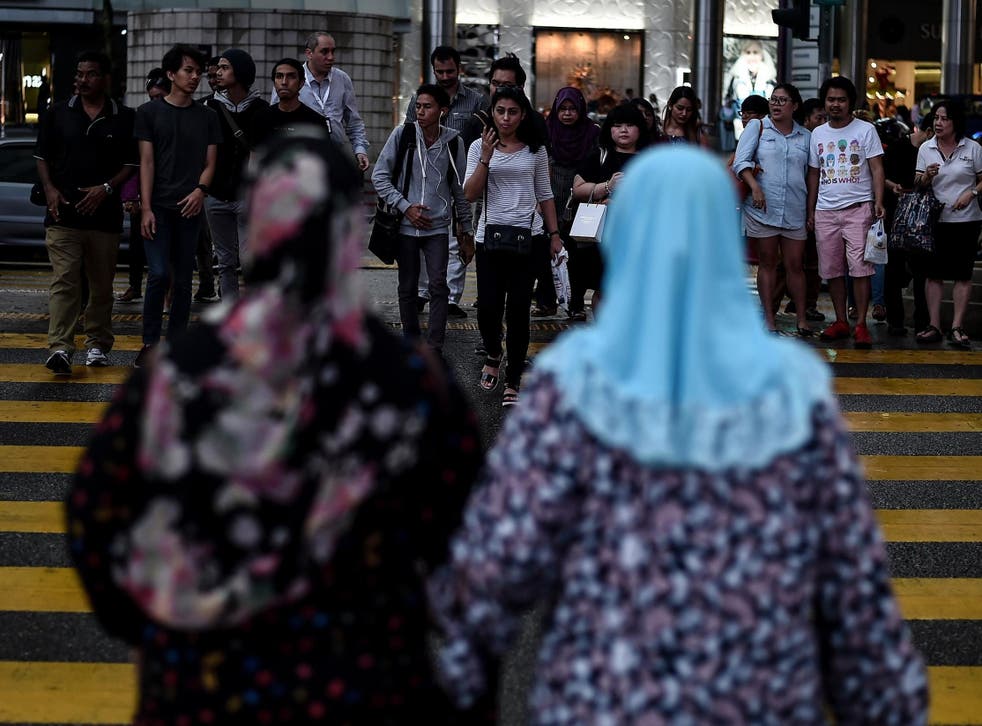 Malaysia has caned two women for breaking its strict religious laws by attempting to have consensual sex with each other.
The unnamed women, aged 22 and 32, are thought to have been caned six times at a courtroom in Terengganu state in front of family members and government officials.
Prison officers had been due to carry out the punishment at the region's Sharia high court last week, but were delayed until Monday due to "technical reasons".
The pair, who were arrested in April after being discovered in a car by Islamic enforcement officers, admitted a charge of "sexual relations between women" and were also fined 3,300 ringgit (£633).
Human rights organisations have condemned the sentencing – the latest in a string of incidents in a country that appears to be growing less tolerant of LGBT+ people.
"This is a terrible day for LGBTI rights, and indeed human rights, in Malaysia," said Rachel Chhoa-Howard, an Amnesty International researcher for southeast Asia.
"To inflict this brutal punishment on two people for attempting to engage in consensual, same-sex relations is an atrocious setback in the government's efforts to improve its human rights record."
The Women's Aid Organisation, a Malaysia-based society which campaigns for gender equality, also criticised the sentencing, branding it a "sad day" for the country.
"We are outraged and appalled by this grave violation of human rights," the organisation said in a statement.
"Sexual acts between two consenting adults should not be criminalised, let alone punished with whipping, which is inhumane and degrading."
Homosexuality is illegal across Malaysia and punishable by canings or a prison sentence of up to 20 years.
Pride: Moving social experiment reveals the extent of LGBT+ discrimination in the workplace
The country operates a "dual justice system", meaning issues such as adultery may be dealt with in Sharia courts in conservative, highly religious states like Terengannu, where citizens' behaviour is more closely policed.
Abdul Rahim Sinwan, deputy president of the Malaysian Muslim Lawyers Association, insisted the punishment was "not painful" and had been intended to "educate" the women.
He added the pair's identities had been protected as they entered and left the court, which he claimed was required under Islam.
"Humiliation is out of the question, to hurt the person is out of the question," he told Malay Mail.
World news in pictures

Show all 50
"They were brought through different doors, they were taken out through different doors, as the purpose is not to humiliate the person."
The caning of the two women follows reports of a series of attacks on LGBT+ people and their rights in Malaysia since new prime minister Mahathir Mohamad took power in May.
Last month, the government ordered the removal of portraits of two LGBT+ activists from an art exhibition in Penang state.
Officials also came under criticism for introducing a competition aimed at the LGBT+ community, which offered a cash prize for the best video explaining how to "prevent" homosexuality.
Join our new commenting forum
Join thought-provoking conversations, follow other Independent readers and see their replies