Malaysian newspaper issues 'How to spot a gay' checklist
Branded clothes, facial hair and going to the gym are gay characteristics, according to list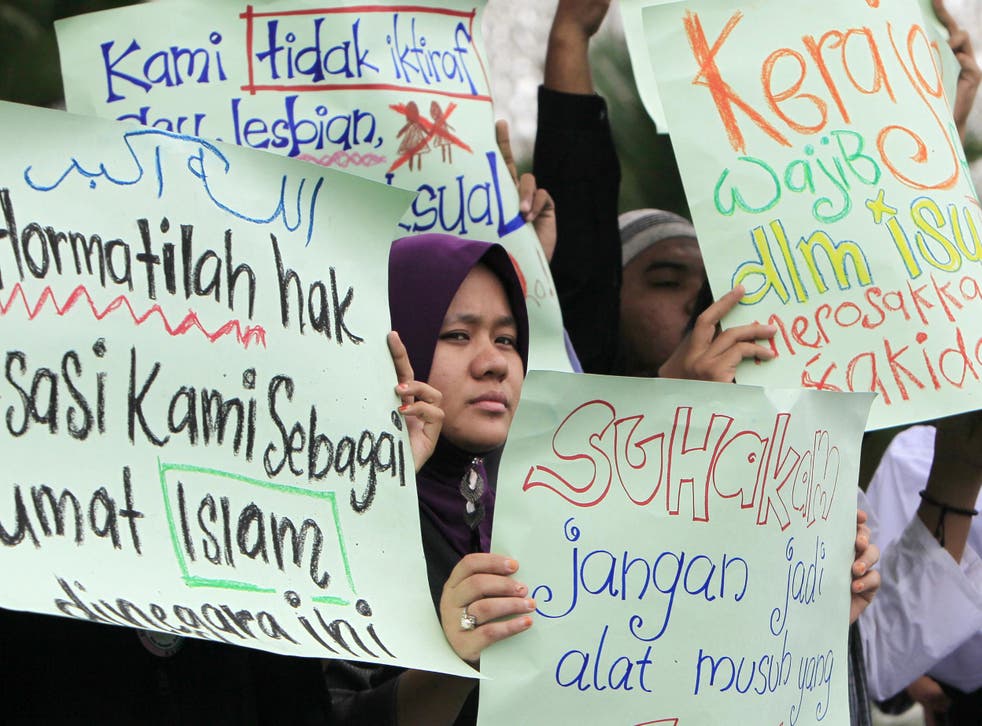 A Malaysian newspaper has published a list of "LGBT characteristics" it claims can be used to identify gay people, sparking anger.
Popular Malay language newspaper Sinar Harian reportedly published the list alongside an article describing homosexuality as a "problem" that was becoming more prevalent in Malaysian society.
Branded clothes, facial hair and tight shirts that reveal a six pack are among the identifiable characteristics of a gay man, according to the newspaper.
The list also said going to the gym, but only to socialise, indicates a man is gay.
Sinar Harian also included a list of characteristics associated with being a lesbian that include liking being alone and hating and antagonising men. They also like hugging and holding hands, according to the bullet-point list.
Discrimination against lesbian and gay people is widespread in Malaysia, where same-sex activity between men is illegal and is punished by whipping and up to 20 years in jail.
A number of Sharia-based laws and regulations also ban same-sex relations for women and men.
Arwind Kumar, a YouTube star and activist, said: "I'm not sure who wrote this article, but to you, my dear friend, don't try to be God. Take a step back down, have a seat back on your chair...don't do this. There are much more important issues in this country that need to be addressed.
"If you really want to educate society then explain to them the traits of a paedophile, a molester, a murderer, a kidnapper, those kinds of people that actually endanger the life of another.
"Do not tell them about gays. How the hell does a gay person endanger your life? With an article like this you're only going to take away lives."
World news in pictures

Show all 50
Activists say intolerance of LGBT people has spiked in recent years in Malaysia, a multi-ethnic southeast Asian country that is majority Muslim.
Last year, Beauty and the Beast was briefly banned after Disney refused to remove "a gay moment" from the film at the request of Malaysian authorities.