Malaysian police crack down on Al Jazeera after documentary angers government
Authorities seized two computers in a 'troubling escalation' against media, the broadcaster says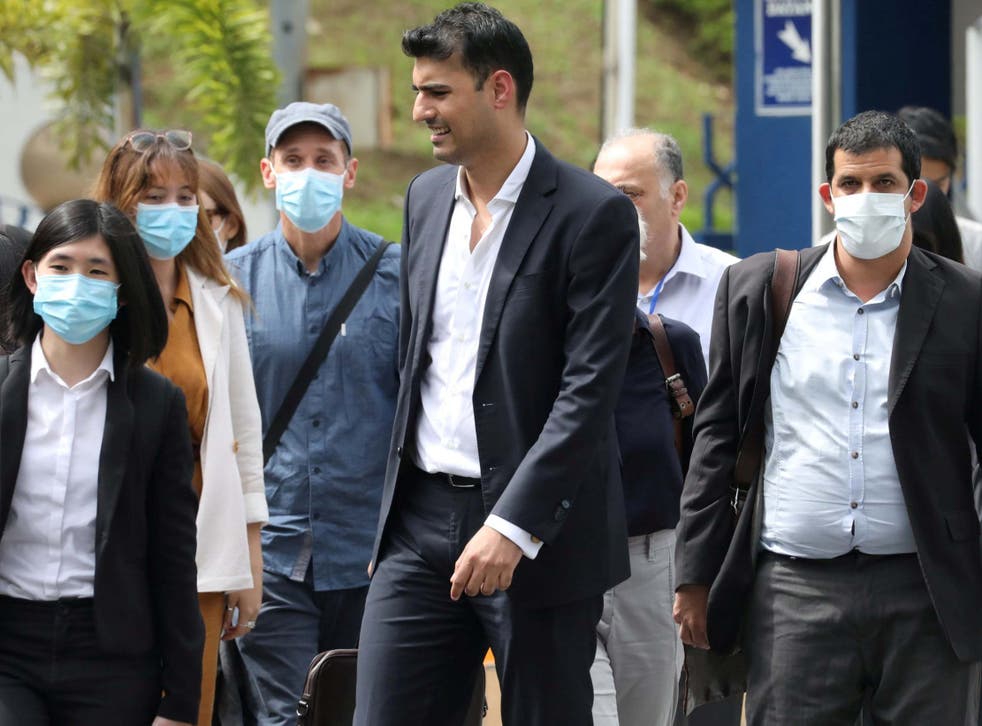 Malaysian police raided the office of news broadcaster Al Jazeera and two local TV stations on Tuesday, seizing computers as part of an investigation into a documentary on undocumented migrants that enraged the government.
Al Jazeera, a Qatari-state owned broadcaster, said in a statement that police seized two computers during the raid, which it called a "troubling escalation" in a government crackdown on media freedom.
It urged Malaysian authorities to cease the criminal investigation.
Police opened an investigation last month into the Al Jazeera documentary on the treatment of undocumented migrants after officials complained it was inaccurate and biased.
Seven Al Jazeera staff members have been grilled by police as part of the probe for alleged sedition, defamation and violating the Communications and Multimedia Act.
Police obtained court warrants to search the offices of Al Jazeera as well as local broadcasters Astro and Unifitv, criminal investigation chief Huzir Mohamed said in a statement. The two local TV stations had reportedly aired the video.
Mr Huzir said the raids were conducted jointly with the Malaysian Communications and Multimedia Commission, which is also investigating the stations.
He said police seized computers which will be sent for further analysis and took statements from witnesses during the raids.
"No individual or entity will be spared from action if they have violated the law," he said.
Al Jazeera said the raid was "an attack on press freedom as a whole" and urged Malaysian authorities to cease the criminal investigation.
"Conducting a raid on our office and seizing computers is a troubling escalation in the authorities' crackdown on media freedom and shows the lengths they are prepared to take to try to intimidate journalists," said Giles Trendle, managing director of Al Jazeera English.
"Al Jazeera stands by our journalists and we stand by our reporting. Our staff did their jobs and they've got nothing to answer for or apologise for. Journalism is not a crime."
The documentary Locked Up in Malaysia's Lockdown investigated undocumented immigrants it said were at risk during the coronavirus pandemic.
More than 2,000 migrant workers were arrested during raids in areas in Kuala Lumpur that were placed under tight virus lockdowns.
AP
Register for free to continue reading
Registration is a free and easy way to support our truly independent journalism
By registering, you will also enjoy limited access to Premium articles, exclusive newsletters, commenting, and virtual events with our leading journalists
Already have an account? sign in
Register for free to continue reading
Registration is a free and easy way to support our truly independent journalism
By registering, you will also enjoy limited access to Premium articles, exclusive newsletters, commenting, and virtual events with our leading journalists
Already have an account? sign in
Join our new commenting forum
Join thought-provoking conversations, follow other Independent readers and see their replies