Malaysia's notorious 'Lizard King' Anson Wong is back in business - to dismay of wildlife campaigners
Undercover investigation finds he is still smuggling endangered animals despite his licences being revoked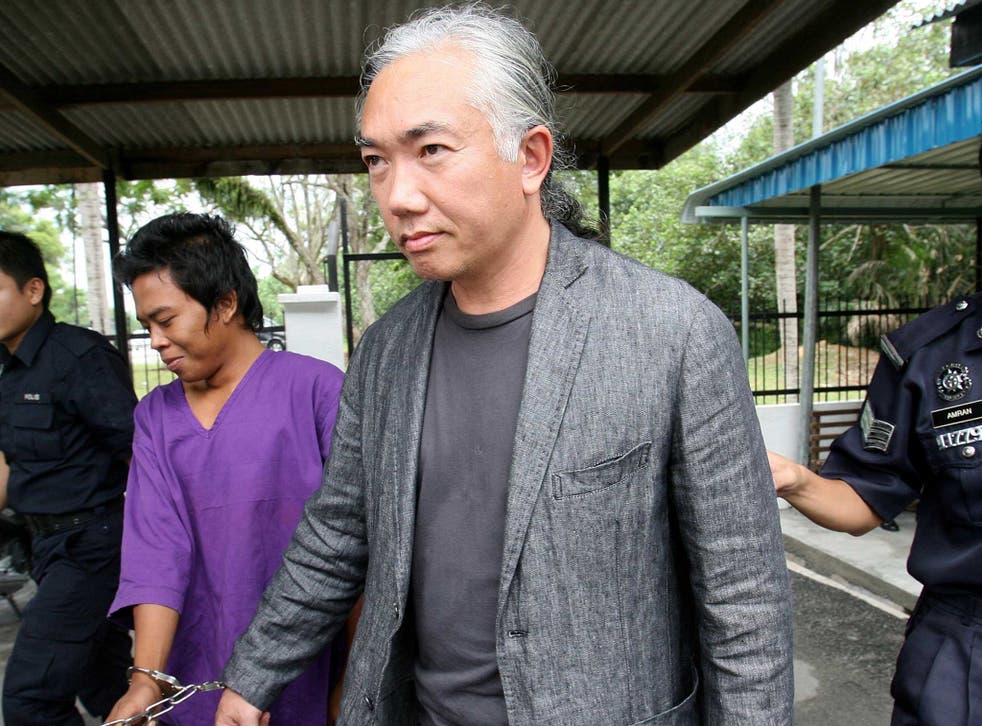 He might sound like something from the pages of a Spiderman comic but a Malaysian man nicknamed "The Lizard King" for his smuggling of endangered reptiles is reportedly back in business.
Wildlife trafficker Anson Wong was arrested at Kuala Lumpur's international airport in August 2010 while attempting to smuggle 95 endangered boa constrictors to Indonesia. He was released by an appeals court after serving just 17 months of a five year jail sentence, outraging campaign groups.
Wong's licences for legitimate wildlife trading were revoked following his conviction and the restrictions remain, but a year-long investigation by Al Jazeera claimed Wong, also known as "the Pablo Escobar of animal trafficking", has returned to his illicit methods.
In a show called "Return of the Lizard King", journalist Steve Chao went undercover to talk with wildlife dealers and said Wong was believed to be trading albino pythons and other animals from his base in the northern Malaysian state of Penang. Trade in the pythons requires a permit, said the report by the Qatar-based network, which said documents also revealed shell companies used by Wong to hide his activities.
Chao infiltrated Wong's network from Madagascar to Thailand, to Indonesia and to Malaysia, uncovering the trade in radiated tortoises - the second most endangered in Madagascar.
Illegal trade in wildlife is thought to be worth at least $19 billion a year worldwide - a sum rivalled only by the black markets in drugs, counterfeit goods and people – according to conservation groups who demanded action from the government and expressed shock over the lax attitude by the authorities for failing to monitor Wong.
Shenaaz Khan, an official with wildlife-trade monitoring network Traffic, said: "Return of the Lizard King raises so many doubts and questions about Malaysia's commitment to that fight. It is time we had some solid answers from government.
"If a news agency, with no enforcement powers and little access to information, could unearth such damning details, there is no excuse for government agencies with full enforcement powers not to do more and act on what they find."
She said Traffic viewed the revelations about Wong's post-prison activities with deep concern and is seeking a credible explanation on his apparent ability to continue trading wildlife despite government promises to the contrary. The organisation, an alliance of the WWF and the International Union for Conservation of Nature, has called on the Malaysian government to declare all permits issued to companies believed to be linked with him.
Confronted by the Al Jazeera team, Wong lived up to his nickname wearing a pair of gold tinted sunglasses, but refused to comment before driving off in his truck.
Several of Wong's former associates also claimed that corrupt customs officials in Malaysia, Indonesia and Madagascar were helping to facilitate his activities, the report said.
The criminal network may cause some important people in Prime Minister Najib Razak's government to lose sleep, a report in Friday's Malaysia Chronicle said. Sources told the newspaper that the 'help' Wong received from corrupt Malaysian officials ensured that he always stayed a step ahead of the law.
Al Jazeera said Chao and his team worked with anti-trafficking groups to track Wong's Malaysian-based operation.
Kadir Hashim, enforcement director of Malaysia's wildlife department, confirmed Wong's permits remained revoked. He said: "The department is investigating both Wong and (his wife) Cheah Bing Shee."
Wong is described by wildlife groups as one of the world's most active smugglers of wild animals.
He achieved notoriety in 1998 when he was arrested by US agents after they lured him to Mexico in a highly elaborate five-year investigation that became a best-selling book, The Lizard King. He was sentenced to 71 months in jail in the United States in 2001 after pleading guilty to trafficking in endangered reptiles.
Following his release and return to Malaysia, fears that he continued to be involved in smuggling were confirmed in 2010, when his bag broke open while in transit to Jakarta, revealing all the boa constrictors.
Despite efforts by south-east Asian authorities to crack down on animal smuggling, the practice persists and poses a threat to a number of threatened species, conservationists say.
Mr Chao said: "The actions of the Lizard King and his accomplices have been covered extensively in the past in books along with documentaries. But again, that is the point. That in spite of the public scrutiny, in spite of past convictions, in spite of supposedly toughened laws against wildlife crime - little has changed.
"Well, perhaps some has. Insiders say since being in a Malaysian jail, Anson Wong has lost his standing at the top of the reptile smuggling world. But he is fighting to regain his position - something we became keenly aware of as we hunted the hunter across the globe."
Join our new commenting forum
Join thought-provoking conversations, follow other Independent readers and see their replies