Malaysian school shuts down after teachers and students claim to see 'spirits' and hear screams
A black figure has reportedly been seen inside the school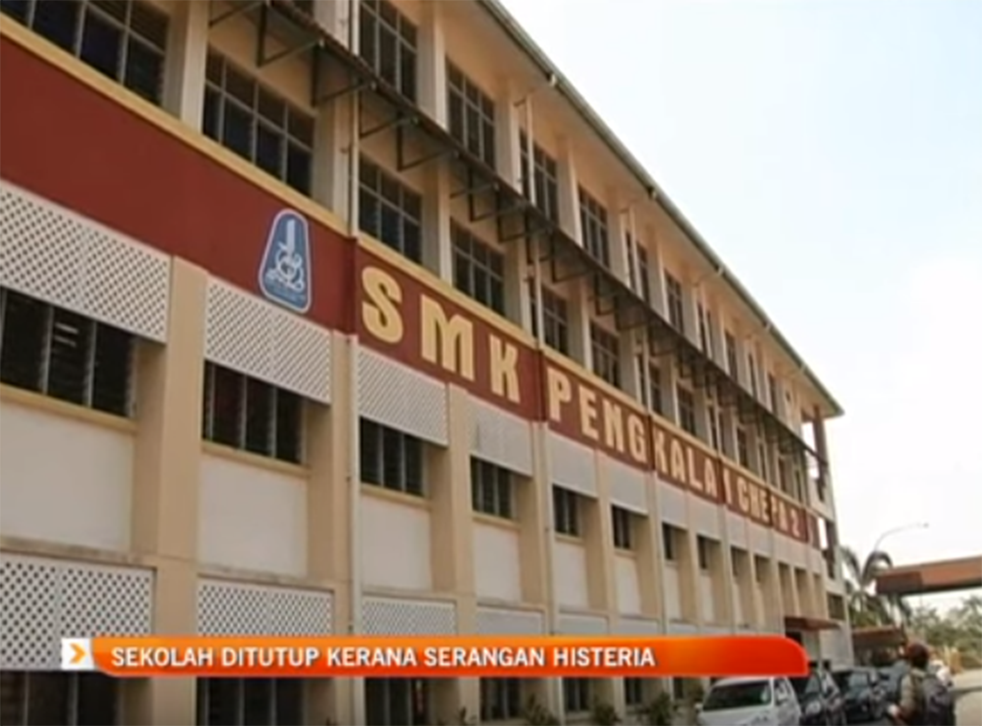 A school in northern Malaysia has been forced to close amid claims of screams and sightings of a black figure.
Local media has called the case "mass hysteria", which began a week ago after teachers at the SKM Pengkalan Chepa 2 reported supernatural experiences.
The school, located in the city of Kota Bharu, was closed on Thursday following three attacks of hysteria.
Principla Siti Hawa Mat said all the victims had described the same black figure and by Wednesday, 50 pupils suffered attacks along with 11 teachers.
Several students said they had seen the ghostly figure in the canteen, the hall and classrooms, reported the Straits Times.
The spirits of England

Show all 4
The school, Kelantan which has 1,044 students and 84 teachers, re-opened on Sunday after authorities brought in Islamic traditional experts, scholars and witch doctors in a bid to rid the school of the problem.
But reports of the screaming and shouting continued, according to Free Malaysia Today.
Norlailawati Ramli, a teacher at the school told local news channel Astro Awani: "When I was holding one of the pupils, my arms felt extraordinarily heavy.
"I recited the Istighfar [seeking forgiveness from Allah]. Things were truly out of control at the time. But after the pupil recovered and went home, I then felt as though someone was hanging on to the left side of my body. I saw flashes of black, like a black figure," she added.
Another teacher, Kamariah Ibrahim, she said she tried to recite verses from the Qur'an when she realised that she was losing control of herself.
"I saw a black figure, like it was trying to enter my body, but my colleagues were surrounding me, reciting verses from the Qur'an. I felt like my head was bloated, I felt numb and tears kept pouring down my face," she was quoted as saying. "I silently recited the Ayatul Kursi [a verse from the Qur'an], over and over again, then my head began to feel lighter after about an hour."
Chilling CCTV footage of ghost
In 2012, the World Health Organisation said an outburst of poisoning at girls' schools in Afghanistan was more likely to be mass hysteria, as opposed to a Taliban plot.
The Tangangyika laughter epidemic of 1962 was put down to an outbreak of mass hysteria. The continuous laughter ended with the closure of the school, but schools in neighbouring villages were reportedly affected, which eventually stopped months after it began.
Students in the Philippines claimed to be possessed by evil spirits at a high school in 2013, where classes were also suspended.
Register for free to continue reading
Registration is a free and easy way to support our truly independent journalism
By registering, you will also enjoy limited access to Premium articles, exclusive newsletters, commenting, and virtual events with our leading journalists
Already have an account? sign in
Register for free to continue reading
Registration is a free and easy way to support our truly independent journalism
By registering, you will also enjoy limited access to Premium articles, exclusive newsletters, commenting, and virtual events with our leading journalists
Already have an account? sign in
Join our new commenting forum
Join thought-provoking conversations, follow other Independent readers and see their replies