Man accidentally kills himself while showing off swordsmanship during parade
60-year-old man reportedly cut his throat during religious procession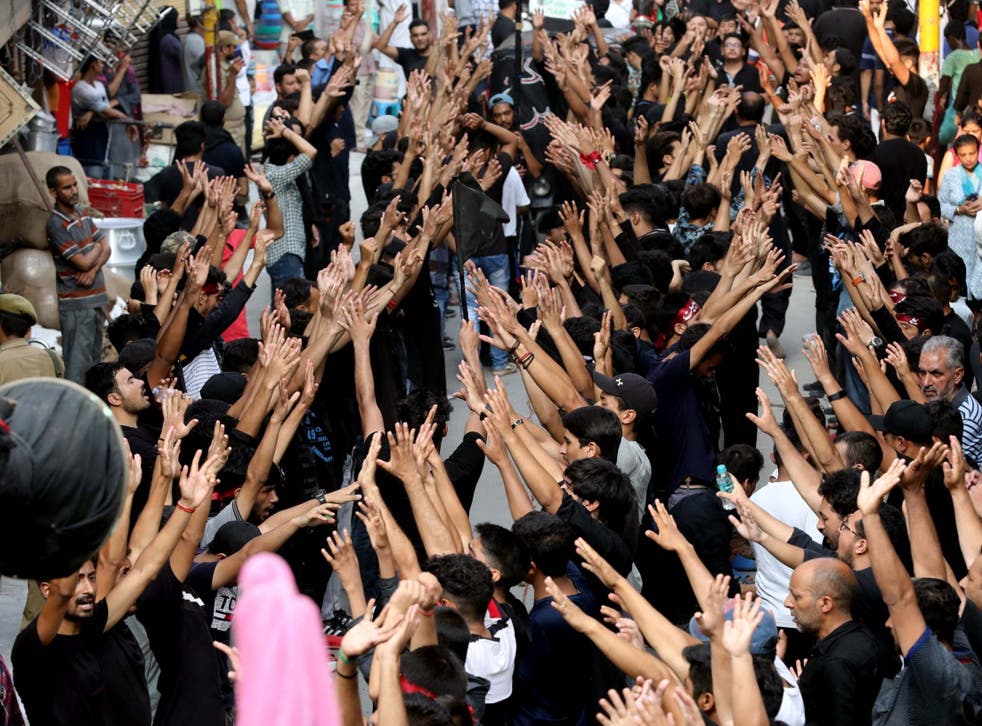 A man taking part in a parade in India accidentally killed himself while demonstrating his swordsmanship, according to local reports.
While performing during a procession in honour of the Muslim month of Muharram – the first month of the Islamic new year – the blade of the sword cut the man's neck and killed him "on the spot".
The man, named as 60-year-old Mohammad Sayum, was rushed to hospital, but was already dead, according to local news website Aajtak Today.
The incident happened during the parade in Nalanda, east India.
His son was said to have also been in the parade and saw the accident occur.
Police have launched an investigation into the death.
Following the accident there was reportedly "chaos" in the parade as people sought emergency services.
Doctors reportedly said the man died from blood loss.
The body will be sent for a post mortem to be carried out.
Join our new commenting forum
Join thought-provoking conversations, follow other Independent readers and see their replies