Man caught watching pirated version of Bollywood blockbuster Dilwale on plane by the film's star Kriti Sanon
'Told him politely that he would enjoy the film more in a theatre – but he was busy showing off his projector!' she tweeted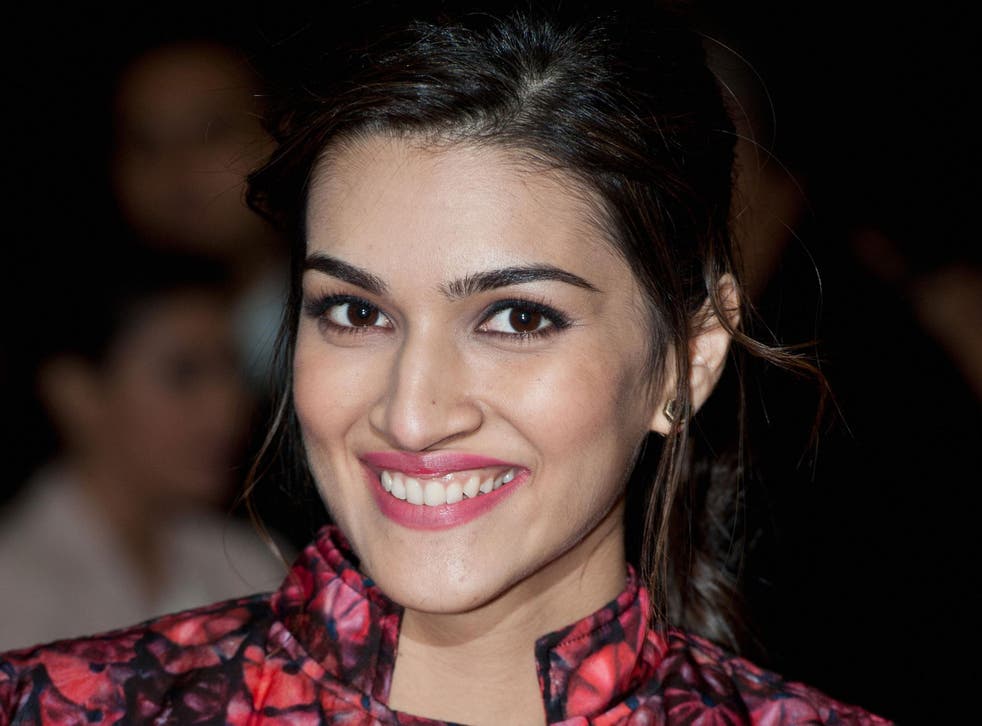 A plane passenger was caught out watching a pirated version of newly released Bollywood blockbuster Dilwale on a flight to Delhi but remained unfazed – even though the person who shamed his actions was the one of the stars of the film itself.
Film star Kriti Sanon caught the man watching a pirated version of her latest film while on a flight to Delhi last week. The man was sat next to Ms Sanon's mother and appeared to be watching an illegal version of the film projected onto a screen in front of him from his iPhone.
Ms Sanon began angrily tweeting about the man with the hashtag 'SayNoToPiracy', showing pictures of his actions.
"Sad to c the hardwork of so many ppl bein watched in such pathetic quality! Please enjoy films in cinemas," she tweeted with a picture of the man.
Ms Sanon also told her followers she had tried to call the passenger out, but he was apparently unfazed by being confronted by the film's star and carried on watching.
"Told him politely tht he would enjoy the film more in a theatre.but he was busy showin off his projector!" she tweeted.
Dilwale was released worldwide three weeks ago and has made $9.8 million (£6.68 million) in India since it opened and a further $8.5 million (£5.9 million) internationally.
Join our new commenting forum
Join thought-provoking conversations, follow other Independent readers and see their replies