Man in China detained after shooting 'noisy dancing grannies'
The dancersreportedly mocked his request for quiet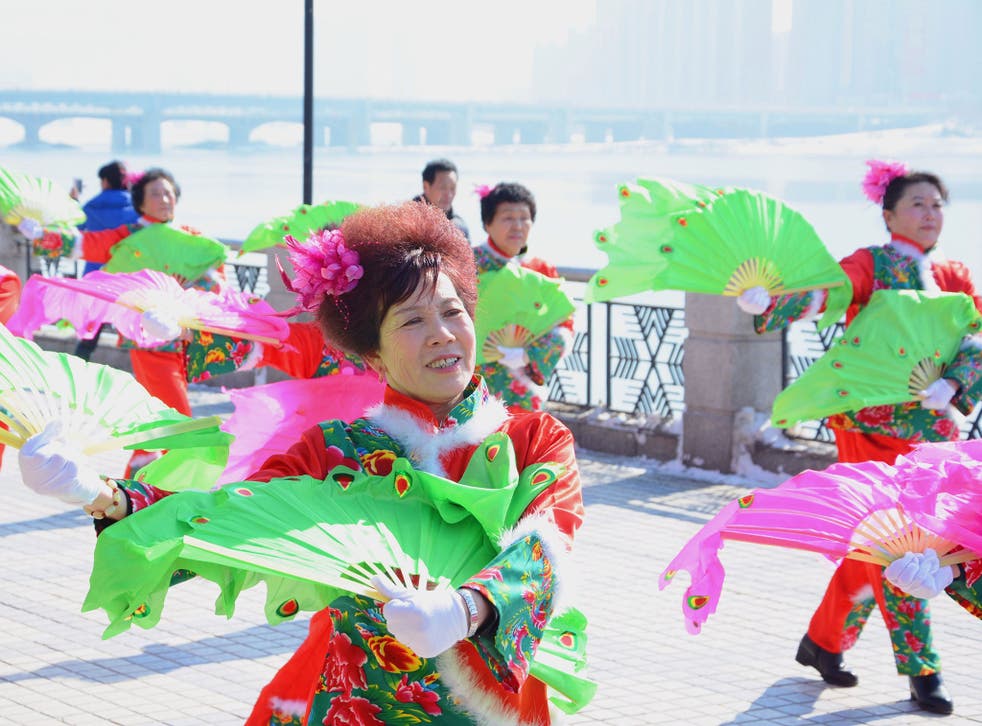 A man has been detained for shooting an air rifle at a group of elderly dancing women.
The incident occurred in Yangshuo County, in China's southern Guangxi region, after the man became aggravated by noisy dancing close to his home.
The "dancing grannies" mocked him when he asked them to turn their music down, Xinhua news agency reported.
The man responded by discharging three shots with an air rifle.
The man, named as Mo by the Guardian, has claimed that he was aiming for the sound system being used by the dancers.
However, a pellet also hit the leg of a woman who was controlling the music.
The man was detained for endangering public safety and may be charged for possessing the air rifle, Xinhua reported.
Square dancing is a popular activity in the country among the middle-aged and elderly.
Due to insufficient public indoor space, it frequently takes place outside and close to housing.
"Things that can bring people together are very hard to find," Dai Jianzhong, of the Beijing Academy of Social Sciences said to the Guardian.
World news in pictures

Show all 50
"Dancing in squares has become a way to connect those retirees," said Dai Jianzhong, of the Beijing Academy of Social Sciences."
"People in their 60s and 70s didn't have the chance to experience cultural diversity, and singing and dancing turned out to be the only way to have fun."
She added: "In the countryside you can chat with your neighbour. But in the city, dancing in the squares offers a platform for old ladies to make friends and escape their loneliness."
However, there have been tensions previously between angry residents and the dancers.
In 2014, a Beijing man fired a shotgun into the air and released three Tibetan mastiff dogs to chase away women whose dancing was angering him, Xinhua reported.
The authorities have said that they will look into the issue of anti-social dancing.
Register for free to continue reading
Registration is a free and easy way to support our truly independent journalism
By registering, you will also enjoy limited access to Premium articles, exclusive newsletters, commenting, and virtual events with our leading journalists
Already have an account? sign in
Register for free to continue reading
Registration is a free and easy way to support our truly independent journalism
By registering, you will also enjoy limited access to Premium articles, exclusive newsletters, commenting, and virtual events with our leading journalists
Already have an account? sign in
Join our new commenting forum
Join thought-provoking conversations, follow other Independent readers and see their replies