Shock in India after man cuts off daughter's head and takes it to police as he 'disapproved of her relationship'
Warning: This story contains details that some readers may find distressing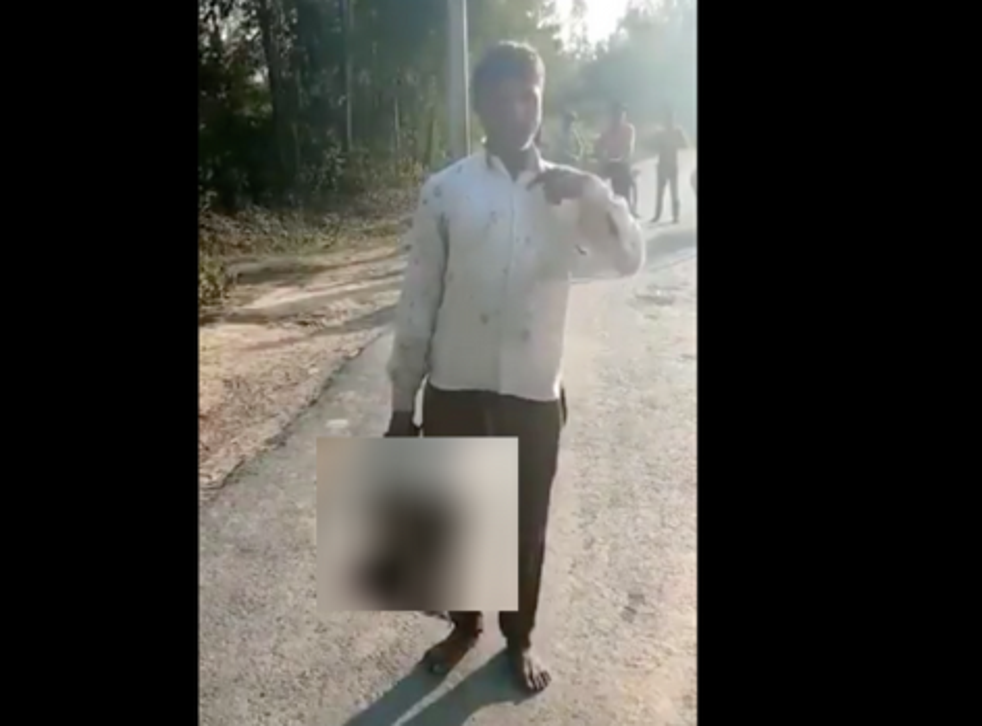 Leer en Español
A man in the northern Uttar Pradesh state in India was spotted on Wednesday walking on the road carrying a severed head by the hair that was later found to be of his daughter, sending shock waves across the area.
The man, identified as Sarvesh Kumar, was found walking towards the local police station to inform them that he killed his teenage daughter because he disapproved of her relationship with a man, according to media reports.
The 45-year-old resident of a village in the Hardoi district of the state was spotted on the way by locals who called the police.
As the police arrived, they recorded the interaction where he can be seen sharing his whereabouts without hesitation and admitting to beheading his daughter with a sharp object.
"I did it. There was no one else. I closed the latch and did it. The body is in the room," he is heard saying in the disturbing video.
One of the police then asks him to put the severed head down and sit by the road. The man can be seen calmly following the order without any protest before he is taken to the police station and arrested.
He was reportedly angered by his daughter's relationship with a man he disliked and had caught her with the young man a few days ago, according to media reports. The police said charges against him will be filed soon.
However, one of the police was also seen holding the severed head of the 17-year-old with her hair inside the station premises in one of the photos circulating online, after which UP police suspended the official.
"When he was going out of the village, holding her head, the local police was alerted. The accused father was arrested at once," a statement issued by Anurag Vats, the superintendent of police, Hardoi said.
"A photo that showed a policeman holding the head by the hair was circulated. It is against humanity. Action has been taken against the policeman at once," the statement further said.
The teenager was the eldest of four children of the accused and her mother has also attested to the crime. The girl's body has been sent for postmortem.
Killings by parents or family members over suspected affairs, termed "honour killing" locally, are a major cause of murders in India and in the state of UP. The latest data released by the National Crime Record Bureau (NCRB) of India shows that around 385 murders were reported in the state in the year 2019, which accounted for 24 per cent of the total killings reported from the state.
The data released last year in September also showed that UP topped the list of states in India with the highest number of crimes against women in 2019.
Join our new commenting forum
Join thought-provoking conversations, follow other Independent readers and see their replies