Man wins lottery, divorces wife, then picks up winnings
Yuan Li sued her husband for a share of the winnings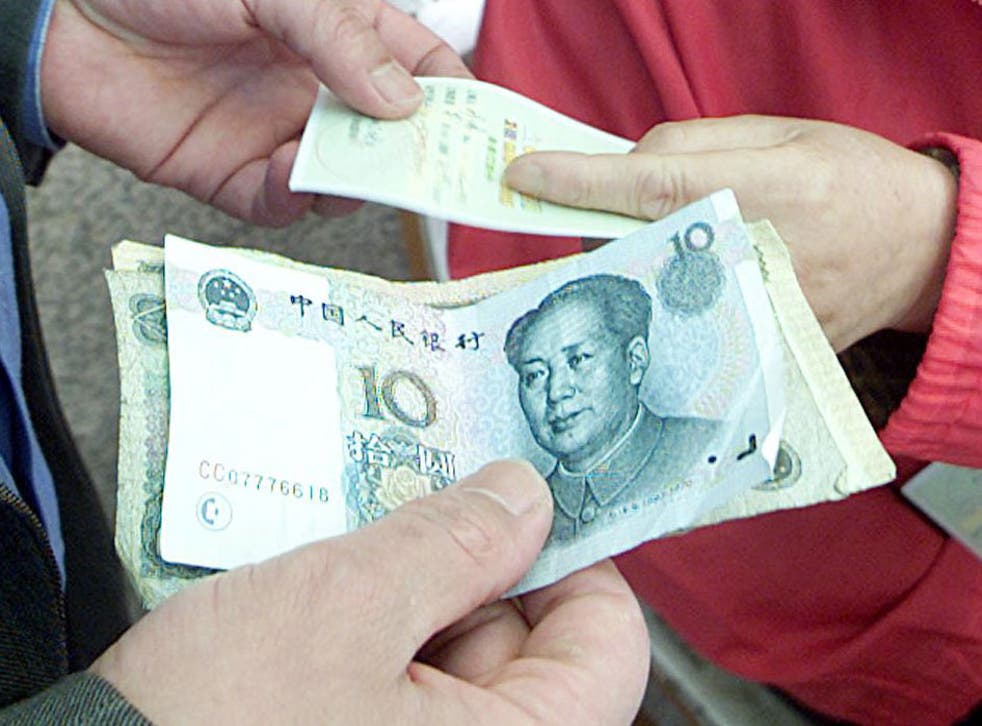 A man who won half a million pounds in China's national lottery promptly divorced his wife - before collecting his winnings the next day.
Liu Xiang found out he had scooped 4.6 million yuan (£467,000) in February, but proceeded to initiate the divorce with his wife, Yuan Li, without telling her about his win and picked up his money a day later.
His ex-wife sued him for half of the sum after learning of his windfall and a court ordered him to pay her a quarter of the winnings from the ticket he purchased on Chinese New Year's Eve, according to The Times.
The relationship between Mr Liu and his wife had started to break down in June 2013, South China Morning Post reported.
She granted him the divorce after Mr Liu, from Chonging city in the south west of the country, offered to pay off their debts worth £35,000 (250,000 yuan).
And she would have remained in the dark about her husband's win had a friend not phoned to congratulate the couple, according to the Chongqing Morning Post.
Mr Liu told Chongqing TV it was merely a coincidence he had claimed his win the following day, but was ordered to pay his wife around £120,000 (1.15 million yuan), The Times reported.
The world's 10 most expensive cities

Show all 9
China's state-run lottery has been running since 1987, with ticket sales rising in recent years.
"As living conditions have improved, Chinese people have wanted to have more fun, to have a wider range of experiences. A stronger desire to gamble is part of that," Cheng Haiping, a professor with the China lottery research centre at Beijing Normal University told the Financial Times in 2013.
Register for free to continue reading
Registration is a free and easy way to support our truly independent journalism
By registering, you will also enjoy limited access to Premium articles, exclusive newsletters, commenting, and virtual events with our leading journalists
Already have an account? sign in
Register for free to continue reading
Registration is a free and easy way to support our truly independent journalism
By registering, you will also enjoy limited access to Premium articles, exclusive newsletters, commenting, and virtual events with our leading journalists
Already have an account? sign in
Join our new commenting forum
Join thought-provoking conversations, follow other Independent readers and see their replies