Manga and anime industries to be exempt from Japan's new law banning images of child abuse
At least 600 children a year fall victim to paedophile directors and photographers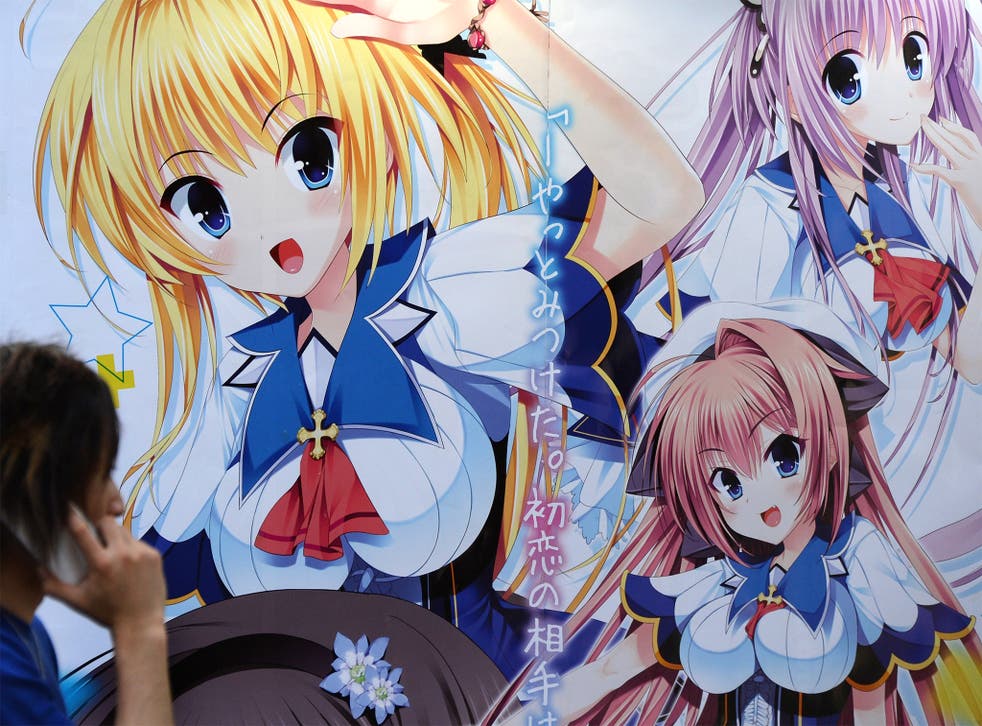 Japan's parliament has passed a law outlawing possession of child abuse images, pulling the country into line with the rest of the developed world.
The country's outlier status was an increasing embarrassment to the conservative government of Prime Minister Shinzo Abe. Although production and distribution of such images were banned in 1999, Japan was the only nation within 34 members of the Organisation for Economic Co-operation and Development that allowed possession of paedophile images. The anomaly was partly to protect its manga and anime industries, which churn out thousands of titles each year that sail perilously close to the legal wind.
The proposed law will exempt those industries and will allow potential offenders a year to dispose of their collections before making possession punishable by a £6,000 fine or up to a year in prison.
Pressure has been building on the government for years. In 2012, police in Kyoto tried for the first time to prosecute owners of a DVD showing men having sex with children as young as 12. Prosecutors declined to press charges, citing a lack of evidence.
Crimes relating to child abuse images have grown fivefold in Japan in the past decade, according to the country's National Police Agency. At least 600 children a year fall victim to paedophile directors and photographers.
Bookstores and convenience stores stock magazines carrying semi-naked pictures of pubescent and pre-pubescent children. The new law will leave those magazines untouched, however. Many underage girls have built careers as so-called "junior idols", in suggestive poses. A government survey in 2002 found that 10 per cent of Japanese men admitted to having owned pornographic images of children. The UK-based Internet Watch Foundation traced nearly 16,250 websites depicting child abuse back to Japan in 2006, enough to put it third on a global watch list.
One reason for the reluctance to legislate was the fear that police may use it too liberally, threatening freedom of creative expression. Conservative politicians have long demanded a clampdown on such images. Four years ago, Tokyo's government banned the sale or rent of comics and anime movies depicting younger characters engaging in "extreme" sexual acts. But the ban was resisted by Japan's biggest publishers, who produce hundreds of risqué manga titles a year.
The Tokyo Bar Association has criticised the wording of the legislation, warning that it could be the thin end of the censorship wedge against sexualised images of any kind. The Japan Magazine Publishers' Association warned earlier this month that the legislation could damage creative expression. "The law criminalises actual possession of child pornography for the purpose of satisfying sexual curiosity," it said. "We wonder how such a thing will be proved."
A government spokesman seemed to acknowledge such concerns. "Freedom of expression is also an important issue," he said. But the Justice Minister, Sadakazu Tanigaki, said the priority was stopping the exploitation of children, "sexually and commercially".
Register for free to continue reading
Registration is a free and easy way to support our truly independent journalism
By registering, you will also enjoy limited access to Premium articles, exclusive newsletters, commenting, and virtual events with our leading journalists
Already have an account? sign in
Register for free to continue reading
Registration is a free and easy way to support our truly independent journalism
By registering, you will also enjoy limited access to Premium articles, exclusive newsletters, commenting, and virtual events with our leading journalists
Already have an account? sign in
Join our new commenting forum
Join thought-provoking conversations, follow other Independent readers and see their replies