Maoist rebels kill at least 28 people in attack on convoy carrying members of India's ruling party
The Maoist fighters set off a land-mine and than opened fire on the convoy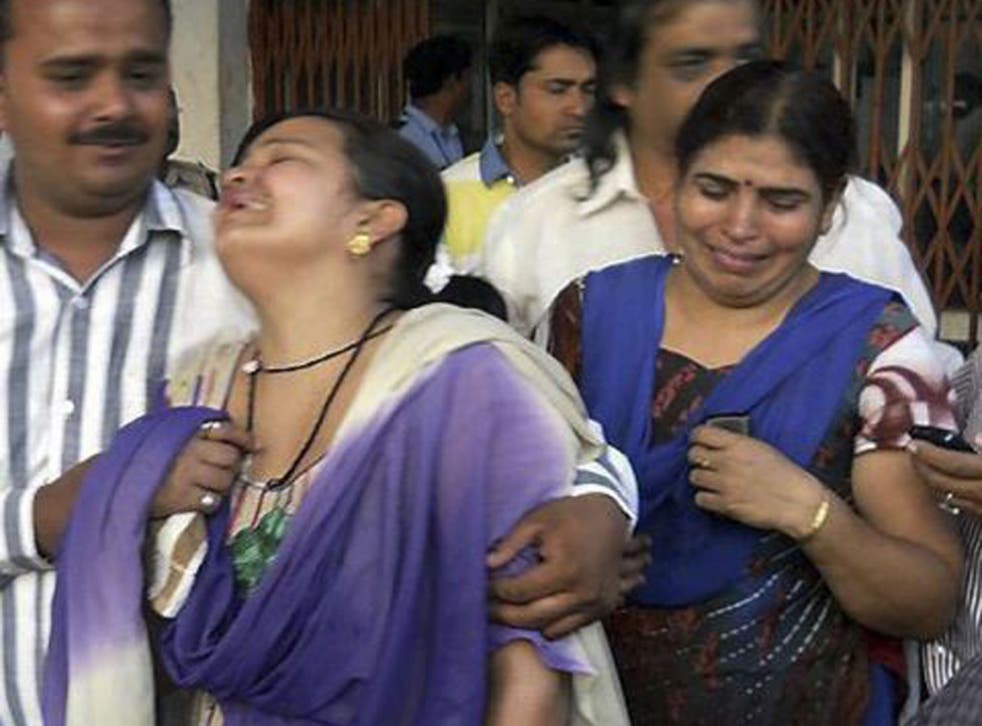 India is reeling after at least 28 people were killed and many more were injured after up to 200 Maoist rebels attacked a convoy containing local leaders of the ruling Congress party.
The Maoist fighters set off a land-mine and than opened fire on the convoy in an attack that lasted anywhere up to two hours. The leader of a group of government-backed militias was also killed and the bullet-ridden bodies of two politicians who were kidnapped by the rebels were found on Sunday morning.
"This incident should be treated as an inspiration in our fight against forces of extremism and violence," India's prime minister, Manmohan Singh, who flew to the state where the attack happened, said in a statement. "I pray for the souls of the departed. May God give their family members strength in this moment of grief."
The attack in the eastern state of Chhattisgarh state has refocussed attention on a crisis that receives little exposure beyond of India's borders, or even within its own media. Mr Singh has said the Maoist rebels, whose stated aim is to try and overthrow the state, represent the country's greatest internal security threat. The rebels are present and active in up to 20 of India's 28 states.
Saturday's attack took place in the Sukma area, about 215 miles south of Raipur, the state capital. Police officials told the Associated Press that the attack happened in a heavily forested area as the members of the Congress party were returning to Raipur after a party rally.
Among those killed were local party leader Nand Kumar Patel, and his son, who were abducted by the attackers and whose bodies were later discovered on Sunday morning in Bastar district, along with those of eight others who were seized. A former federal minister, 83-year-old Vidya Charan Shukla, was seriously hurt and is currently in hospital where his condition is said to be critical.
Also killed was Mahendra Karma, a tribal leader and Congress party member, who was responsible for recruiting local tribesmen to join local militias designed to fight the Maoists.
The militias, called the Salwa Judum, were repeatedly accused of human rights abuses and two years ago India's highest court said they were not legal. Mr Karma, who received police protection, had been the target a number of previous attempts on his life.
"This is one of the most audacious attacks in recent years," Rahul Pandita, an Indian journalist and author of Hello, Bastar: The Untold Story of India's Maoist Movement, told The Independent
He added: "There must have been hundreds of the Maoists involved. The firing went on for two hours."
The Maoists, who in 2010 killed 76 paramilitary police in an ambush in Chhattisgarh, have been able to seize on poverty, corporate exploitation of resources and social grievances to recruit tribal people to their cause. There have also been repeated reports of forced recruitment of young boys.
In 2010, the most senior civil servant in India's home ministry, GK Pillai, said the administrative lapses and poor governance were largely to blame for the growth of the Maoists. The Maoists, or Naxals, take their name from the West Bengal village of Naxalbari where the movement began in 1967.
Join our new commenting forum
Join thought-provoking conversations, follow other Independent readers and see their replies