Japanese pop star Mayu Tomita sues government for inaction after stalker stabbed her 60 times
Her lawyer says she has since suffered from poor eyesight and post-traumatic stress disorder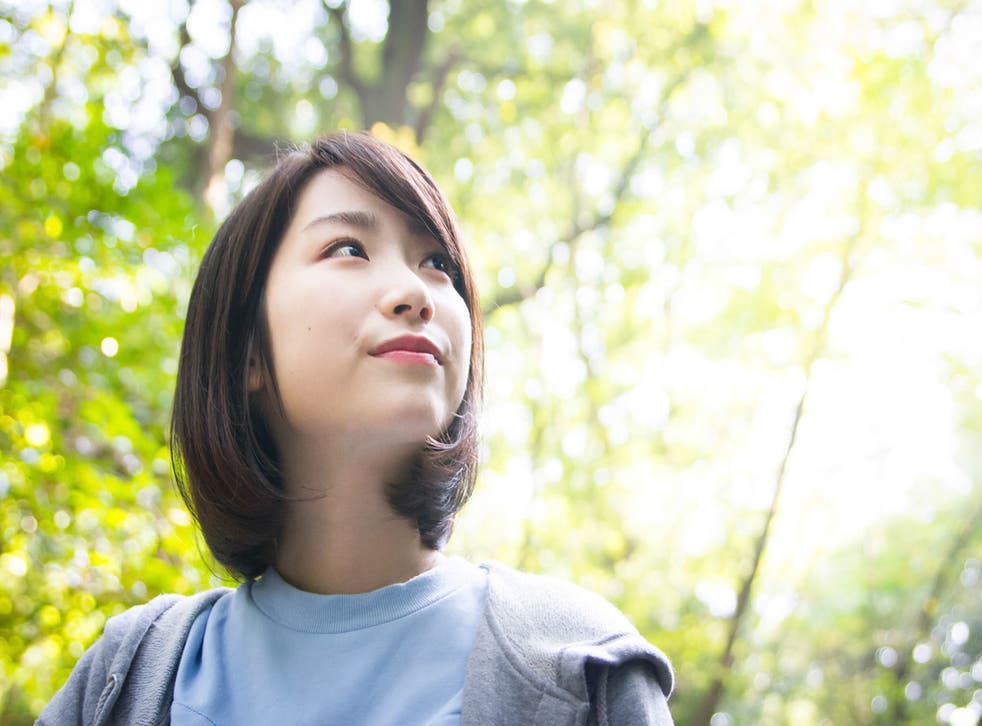 A Japanese pop star who was stabbed 60 times by an obsessed fan is suing the government for not doing enough to protect her.
Mayu Tomita was attacked by Tomohiro Iwazaki while walking to a concert venue in a suburb of Tokyo where she was due to perform in May 2016.
Ms Tomita, who was just 20-years-old at the time, was stabbed outside the building where she was due to perform.
She filed a lawsuit at the Tokyo District Court on Wednesday calling for 76 million yen (£561,336) in damages from both the Tokyo Metropolitan Government, her former agent, and her attacker.
Prior to the attack, Ms Tomita told police she had received 140 comments from Tomohiro Iwazaki, including death threats, after she rejected his marriage proposal and gave back his gifts including a watch and books.
World news in pictures

Show all 50
Less than two weeks before the stabbing took place, she voiced her safety concerns with police, who chose not take any action because, according to Ms Tomita, they deemed Iwazaki as posing no immediate threat to her well-being.
She supplied police with details of her forthcoming performance two days before the concert but they failed to offer any extra security.
During Iwazaki's trial, witnesses testified he shouted "you should die, die, die" as he stabbed her dozens of times in the chest, neck, arms and back, but his defence team claimed he had no intention of killing her.
Ms Tomita was left unconscious and in critical condition after the attack. According to her lawyer, Masato Takahashi, she has since suffered from poor eyesight and post-traumatic stress disorder.
Ms Takahashi said the crime could have "easily been stopped" if Tokyo Metropolitan Police had taken sufficient action.
"There are no days since the attack that I do not think about the incident," Ms Tomita said in a statement.
"I will continue my fight in the hopes that this court case will help prevent potential future incidents and save potential future victims," she added.
Ms Takahashi, who has appeared in pop idol shows and television programs for children, branded the police's attitude "careless".
The attack left Ms Tomita, who now needs further reconstructive surgery, hospitalised for four months and she remains partially blind in her left eye. She has issues with eating and singing and has not recovered the full use of the fingers on one hand.
Iwazaki was sentenced to 14 years and six months in jail in February 2017.
On Friday, Tokyo Metropolitan Police told CNN it could not comment as it had not received the legal document about the case.
Japan strengthened its laws to classify threatening text messages and online comments as stalking – a mounting problem in the country – after Ms Tomita's assault.
In 2011, police received 14,618 complaints about stalking and made 351 arrests. Official statistics show that in 2017, the number of complaints rose to 23,079 and arrests rose to 926.
The country is also dealing with a rise in reports of domestic violence, which reached an all-time high last year, according to official data. Of the 77,480 calls police got, they took action in 9,088 cases.
Japan has recently found itself in the public eye for failing to recognise gender equality in the wake of the global #MeToo movement.
The issue of sexual harassment continues to be prevalent in the country. A recent survey of 1,000 working women found that 42.5 per cent had experienced sexual harassment and that more than 60 per cent did not report it.
Japan ranks bottom among the G7 countries for gender equality. A number of medical universities in the east Asian country last year admitted to meddling with entrance exam scores to deliberately put female applicants at a disadvantage.
Join our new commenting forum
Join thought-provoking conversations, follow other Independent readers and see their replies