Lovin it? McDonald's sell spam burger topped with oreos in China
Over 400,000 of such burgers are expected to be produced and sold
Mayank Aggarwal
Monday 21 December 2020 16:56 Comments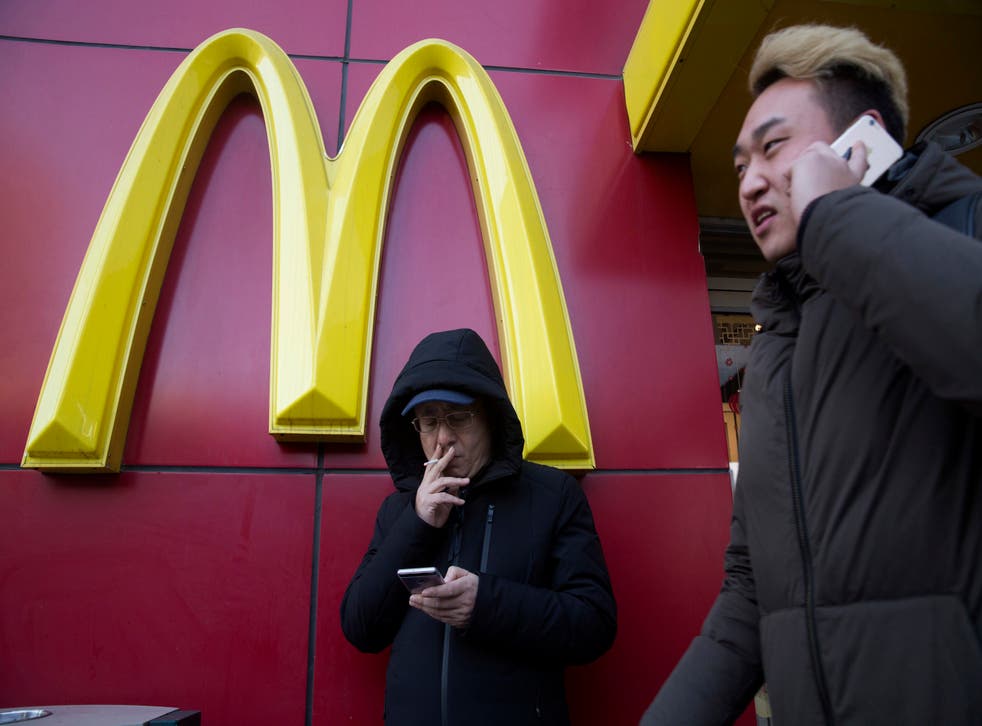 Leer en Español
McDonald's is selling a spam burger topped with crushed Oreo biscuits in China as part of a promotion campaign in a move that has raised some eyebrows.
It comprises two slices of Spam, a product of Hormel Foods, and Mondelez International's Oreo biscuits, topped with mayonnaise. It is part of a series of "members only" promotions.
Daniel Ahmad, a senior analyst at Niko Partners who covers video games market in China and Asia, on Friday had tweeted: "McDonalds China is introducing a new Oreo x Spam burger on December 21. There will be 400,000 produced and sold."  
His tweet went viral and drew diverse reaction ranging from scathing comments to those highlighting other uncommon food combinations.
Natalie Judd, an American expat in Shanghai who tried the burger after coming to know about it through Daniel Ahmad's tweet, said: "Short answer is it tastes like honey baked ham in a bun with mayo. We tried it (because why not) and for me it tasted like honeybaked ham."  
"My husband compared it to Arby's. We ate one half of one sandwich and that was enough."
While a comment on the McDonald's account on Sina Weibo microblog service said, "There is no need to release unnecessary products" and has received more than 2,000 "likes" so far.
A day later, Mr Ahmad tweeted again and said; "Yes, people in China hate this too."
"Some of y'all saying 'Why would China do this'" seem to have forgotten that McDonald's is an American company. If anything this is a declaration of war on China by the US," said Mr Ahmad.
Another comment on Sina Weibo said: "When you hate someone but have to invite him to dinner, you can ask him to eat McDonald's Oreo lunchmeat burger."  
However, the number of burgers sold or the people who tried it so far and left critical comment is not clear.
Additional reporting by agencies
Register for free to continue reading
Registration is a free and easy way to support our truly independent journalism
By registering, you will also enjoy limited access to Premium articles, exclusive newsletters, commenting, and virtual events with our leading journalists
Already have an account? sign in
Join our new commenting forum
Join thought-provoking conversations, follow other Independent readers and see their replies