Meet the woman making China fashionable
In just seven years since its launch, Vogue China has become a runaway success. Editor Angelica Cheung tells Clifford Coonan how she built a magazine for a new generation of women on the up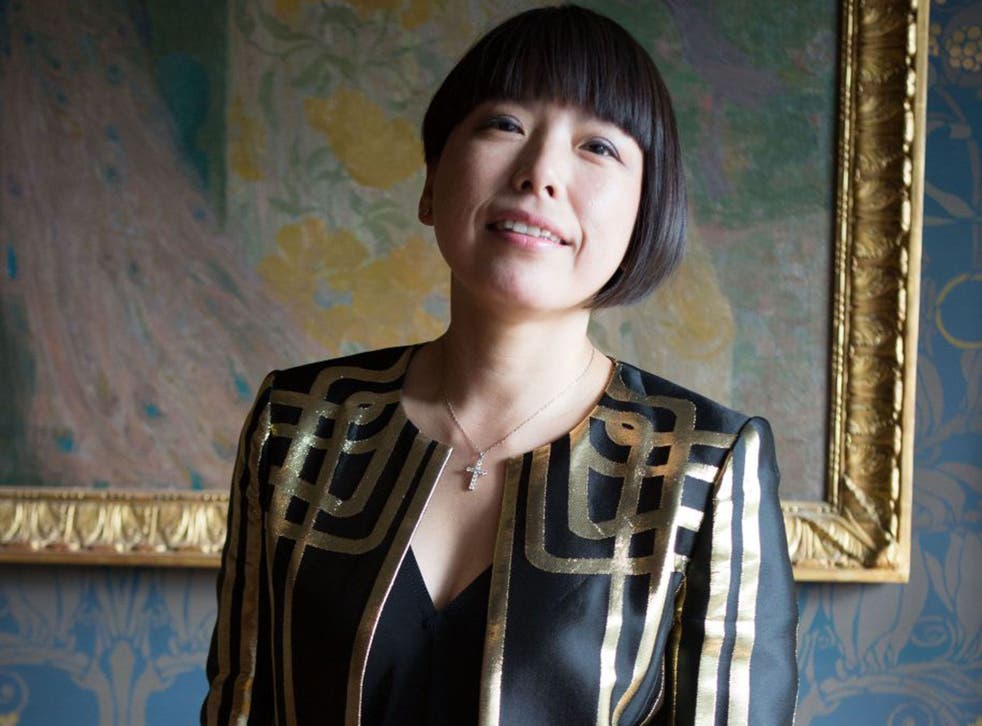 Angelica Cheung has a vision for the future woman of China, the kind of woman she hopes her daughter will grow up to be: stylish, but not a slave to fashion; socially aware, but not tainted by lingering distrust of displays of wealth. A woman "who embraces life and tries to make life more interesting, faces challenges and takes risks to have a more interesting life," said the polished editor of Vogue China.
In China's fast-changing society, there are certainly challenges, especially for women trying to get ahead in a male-dominated society. But looking for the lifestyle to match new-found wealth, China has certainly embraced Vogue magazine with a passion over the last seven years. With a readership greater than British, French, Italian and German Vogue combined, Vogue China has become a cultural phenomenon.
Although the glossy magazine steers clear of some of the thornier issues facing women in modern China, Cheung insists Vogue is helping to empower women, and teach them about more than just high fashion.
"People in China want to live a better life," she told The Independent, expressing a desire to rid the communist country of "the deep-rooted feeling about luxury being a bad thing".
"Even though I like fashion, I like to feel we are more of a woman's magazine. We're not just here to sell the clothes. Otherwise it's difficult to keep that passion for long," she said in an interview over lunch at an upscale Beijing restaurant. "You start to hear celebrities, actresses, say they are Vogue women, and I like that, it shows they are getting the message. You have to give a meaning to what you do."
Cheung believes the reason for Vogue's success is because it tries to be more than just a style bible – it offers a tutorial in how to be a modern woman. China's opening up to the world is only three decades old, which means that much of Vogue's readership is starting from scratch when it comes to understanding not just fashion, but the whole idea of being an independent woman.
It's an uphill struggle for many. Women are still woefully under-represented in politics. At the once-in-a-decade Communist Party leadership transition last month, the number of women on the party's new 205-person Central Committee fell to 10 from 13. Women make up just 4.9 per cent of Party membership.
The suicide rate among women is high. There were an estimated 500 female suicides per day in 2009 – the last year for which records are available – with society struggling to tackle social ills such as forced abortion, domestic violence, abuse of migrant women, and the traditional preference for male children under the one-child policy.
But business is one of the few arenas where women are thriving, and Vogue is certainly appealing to a rapidly-growing sector of society. More than a quarter of the thousand richest people in the world are Chinese and it is forecast that by 2015 the Chinese luxury market will be worth £17bn. Vogue produces several extra editions every year, as it has more advertising than it has room for in the normal monthly editions, the kind of fact that has editors of publications in other countries shaking their heads in wonder.
And as well as the hefty monthly magazine, nearly a million people follow Cheung on Weibo, the Chinese version of the banned Twitter. Another 1.4 million read Vogue's Weibo feed each day.
"We have really become influential because we found a soul," said Cheung. "That soul is the identity of this Vogue China woman, and it really resonates with women. The first two or three years were all about beautiful fashion, and the pictures are beautiful, all that, but now people really identify with this Vogue China woman and want to become her."
Cheung grew up in Beijing and has a degree in law and English language and literature from Peking University, as well as an MBA. She comes from a journalistic background and has worked for newspapers and magazines in Hong Kong, including Marie Claire. She also did a stint at the investment bank Goldman Sachs. As a journalist in Hong Kong she worked on all aspects of life there in the run-up to the handover to China in 1997. She was previously editorial director of Chinese Elle before joining Vogue for its launch in 2005.
Vogue China has a strong journalistic bent – it runs 300 pages of editorial a month, compared to around 100 in the US. Cheung believes her background as a reporter gives her a strong level of objectivity, and has made it easier for her to cut through the slack and get to the heart of the issue.
But despite its lofty aims, there is no escaping the censorship in China. Foreign magazines buy licences from Chinese magazines and re-launch the titles. To launch Vogue, the US publishing giant Conde Nast linked up with the state-owned China Pictorial Publishing House. All publishers are expected to avoid politics and stick to lifestyle matters, or risk being banned from the shelves.
For Cheung, helping her country means promoting not only the idea of a strong, modern woman, but giving preference to local talent. On the cover you get a mixture of Chinese and international cover stars. She is very keen to promote Chinese models.
"I need great Chinese models to shoot, but I also feel there should be more Chinese models to represent the industry, and these models are great ambassadors," she said.
And the speedy economic expansion of China has had some drawbacks for those trying to keep up with fashion. Some of the bigger luxury brands are starting to suffer from their own success. Many brands have succeeded in penetrating the market but now need to maintain their prestigious image while still trying to sell a lot – and Vogue has to keep up.
"The super-rich are stopping to buy some brands, because everywhere they go they see the secretaries carrying a brand-name bag and they feel they are different, more superior, so the brands really have to establish a niche and give them something they feel is special. Really rich people are starting to feel they need to keep a distance," Cheung said.
Party powers: Control of the media
China's media, including magazines like 'Vogue', are tightly controlled by the ruling Communist Party and censorship is enforced with great vigour.
Magazines and newspapers are overseen by the Government Administration of Press and Publications. The Ministry of Propaganda also sends out regular edicts on how to deal with sensitive subjects, and ignoring these instructions is simply not an option.
In the Reporters Without Borders press freedom index, China comes in 174th out of 179 countries.
Especially sensitive are mentions of the crushing of the democracy movement in Tiananmen Square in 1989, Tibetan independence movements, anything to do with the banned spiritual movement, the Falun Gong, and any criticism of the Party.
The media has, however, become a lot freer in recent years, and there has been widespread reporting on natural disasters like the Sichuan earthquake in 2008. The Tangshan earthquake in 1976 went unreported for months. There is also much more reporting about corruption.
Attracted by the country's booming advertising market, there are many foreign titles on sale in China.
Producing a Chinese-language edition of a western magazine is tricky. Five years ago, the Government Administration of Press and Publications ordered 'Rolling Stone' magazine to stop publishing, just weeks after the first mainland edition of the rock'n'roll bible hit the news stands. While they blamed a legal technicality, many believed it was because the magazine likes to run hard news stories.
Join our new commenting forum
Join thought-provoking conversations, follow other Independent readers and see their replies