Megumi Igarashi found guilty of obscenity over 'vagina kayak' artwork
 Ms Igarashi has been fined £3,560 for distributing digital images of her vagina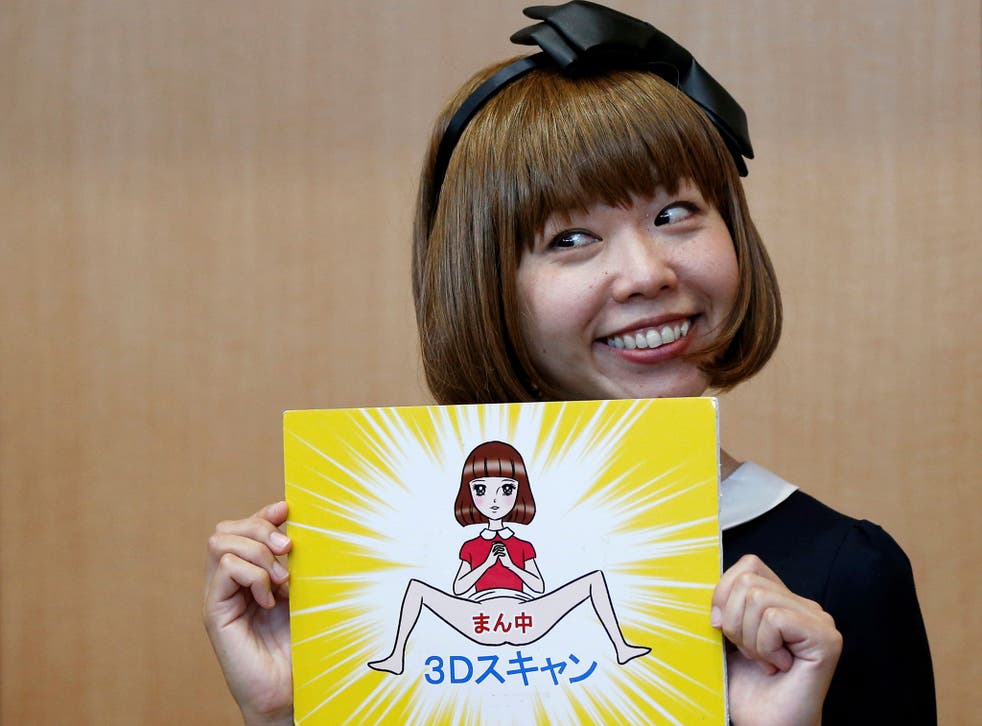 A Japanese artist who is known for creating a vagina-shaped kayak has been found guilty of obscenity by a Tokyo court.
Megumi Igarashi, who also uses the name Rokudenashiko, or "good-for-nothing-girl," has been ordered to pay a 400 yen (£3,560) fine for distributing digital data from a scan of her vagina which could be used to make a realistic three-dimensional replica of her genitalia, the court ruled.
Ms Igarashi was arrested in December 2014 for displaying small figurines modelled on her vagina and for distributing digital data of her vagina.
The figurines were a set of three vagina-shaped ornaments painted in bright colours and placed on display at a sex shop in Tokyo, but were not for sale. As the ornaments were not painted in a skin tone or immediately resemble a vagina they were not deemed to be obscene by the court.
The data that Ms Igarashi had distributed to supporters was labelled obscene however, as it could have been used to create a replication of her vagina by using a 3D printer and be used to sexually arouse people, the judges said.
The data related to Ms Igarashi's kayak project, the "Pussy boat," and had been distributed to people who had helped her to raise money to produce the work as a thank you.
Banned, censored and 'offensive' artworks

Show all 8
Igarashi was charged over the display of the objects in 2014 and the distribution of the digital data in 2013 and 2014. She has argued that she is using a vagina as a motif in art, and not for obscenity.
At the time of her first trial hearing, Ms Igarashi told Reuters: "The fact that I was arrested for this at all shows that Japan is still very backwards about women's sexual expression, that it is not acknowledged at all except as something for men's pleasure.
"There is huge resistance to women using their body to express themselves. The fact that I was arrested for this is just strange."
Despite Japan's lucrative pornography industry and tolerance of displays of scantily dressed women in ads and in magazines, its obscenity laws prohibit public displays of genitalia.
Additional reporting by AP
Register for free to continue reading
Registration is a free and easy way to support our truly independent journalism
By registering, you will also enjoy limited access to Premium articles, exclusive newsletters, commenting, and virtual events with our leading journalists
Already have an account? sign in
Register for free to continue reading
Registration is a free and easy way to support our truly independent journalism
By registering, you will also enjoy limited access to Premium articles, exclusive newsletters, commenting, and virtual events with our leading journalists
Already have an account? sign in
Join our new commenting forum
Join thought-provoking conversations, follow other Independent readers and see their replies