Mers in South Korea: Seventh death reported as live cases near 100
It can trigger respiratory infections that lead to pneumonia and, worse, kidney failure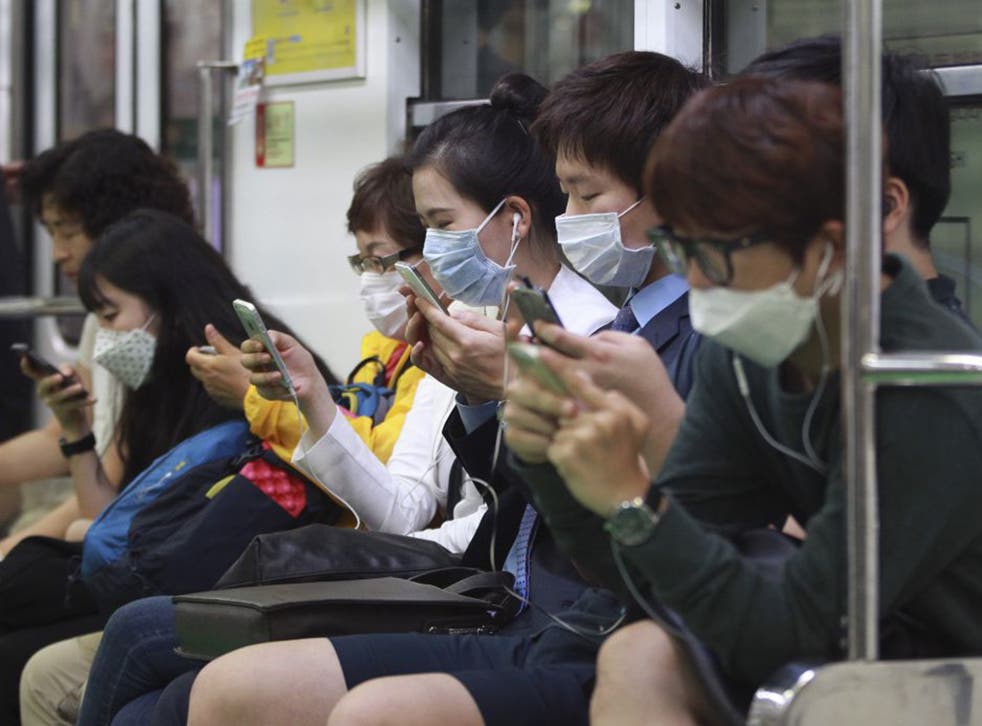 News is emerging of a seventh person that has reportedly died in South Korea of the Middle East Respiratory Syndrome (Mers) virus. Media reports in South Korea said the death came just a day after authorities began using mobile phones to trace people who violate quarantine. There were no immediate details of the latest victim.
But with the number of live cases now closing in on 100, South Korea has the second highest number of Mers-related infections after Saudi Arabia, where the disease was first identified three years ago.
It is causing a public health crisis in South Korea. More than 2,000 people have been placed under quarantine and nearly 1,900 schools have been closed in the last month. On Monday morning, a man in his 80s became the sixth person to die of Mers-related illness in Daejeon, some 87 miles south of Seoul. Two days earlier a 75-year-old man died after contracting the virus. He had been in a Seoul hospital alongside other sufferers when he became ill.
Mers is caused by a coronavirus that is thought to originate in bats and was passed on to humans by camels.
It can trigger respiratory infections that lead to pneumonia and, worse, kidney failure. The virus can be passed through close contact between people but is not easily contagious.
Most of the disease's approximately 445 fatalities have been in the Middle East but the spread of the virus and growing casualty list in South Korea is reminding Asia of Severe Acute Respiratory Syndrome (SARS), which emerged in 2002-2003 and killed about 800 people worldwide.
Register for free to continue reading
Registration is a free and easy way to support our truly independent journalism
By registering, you will also enjoy limited access to Premium articles, exclusive newsletters, commenting, and virtual events with our leading journalists
Already have an account? sign in
Register for free to continue reading
Registration is a free and easy way to support our truly independent journalism
By registering, you will also enjoy limited access to Premium articles, exclusive newsletters, commenting, and virtual events with our leading journalists
Already have an account? sign in
Join our new commenting forum
Join thought-provoking conversations, follow other Independent readers and see their replies