MH17 crash: Malaysian bodies arrive home
Malaysia declares the first day of national mourning in its history for civilians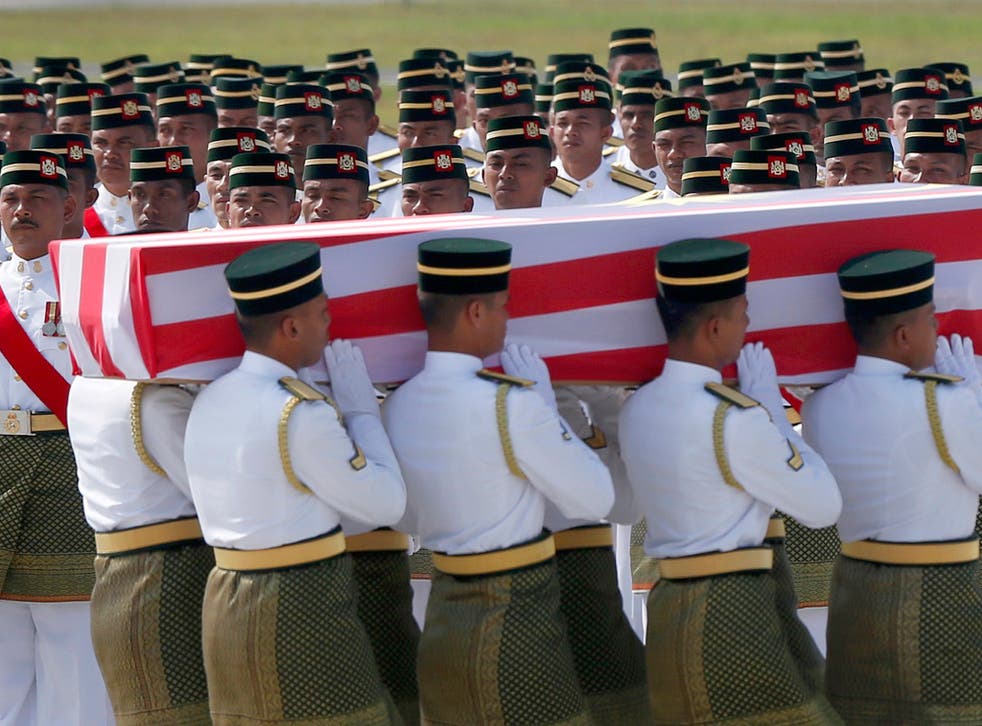 The remains of 20 bodies have been flown home to Malaysia, the first of the country's 43 nationals who were killed on the Malaysia Airlines flight MH17 when it crashed in July.
Malaysia has declared a national day of mourning, the first in its history held in memory of any citizens. A special ceremony was held as the flight from Amsterdam touched down at Kuala Lumpur International airport at around 10am local time on Friday.
The Malaysian armed forces performed a repatriation ceremony and the victims' families were joined by Prime Minister Najib Razak, the country's King Abdul Halim Mu'adzam Shah and other officials.
Many people in offices in the nation of 30 million observed a minute's as the hearses, carrying coffins draped in in the national flag, were driven from the tarmac of the runway to private funerals.
The bodies of flight MH17 have been held in Amsterdam, where Dutch forensic experts have been examining the remains to establish their identities.
All of the 298 people on board the flight were killed when the plane crashed in Ukraine in July. The aircraft is believed to have been shot down by pro-Russian separatists, which Moscow has denied, blaming Ukraine instead for causing the tragedy.
"Today we mourn the loss of our people. Today, we begin to bring them home," Prime Minister Najib said in a statement. "Our thoughts and our prayers are with the families and friends of those who lost their lives. Today we stand with you, united as one."
Liam Sweeney, the "gentle giant" from Newcastle was the first of the UK's victims on board the flight to be buried. His funeral was held at Newcastle's St Mary's cathedral on Wednesday.
Additional reporting by Associated Press
Join our new commenting forum
Join thought-provoking conversations, follow other Independent readers and see their replies