MPs demand government action to help Briton with HIV locked up in UAE for a decade despite pardon
Mr Smith, 54, has been denied HIV treatment even after undergoing cancer surgery
Joanna Taylor
Sunday 07 March 2021 17:43 Comments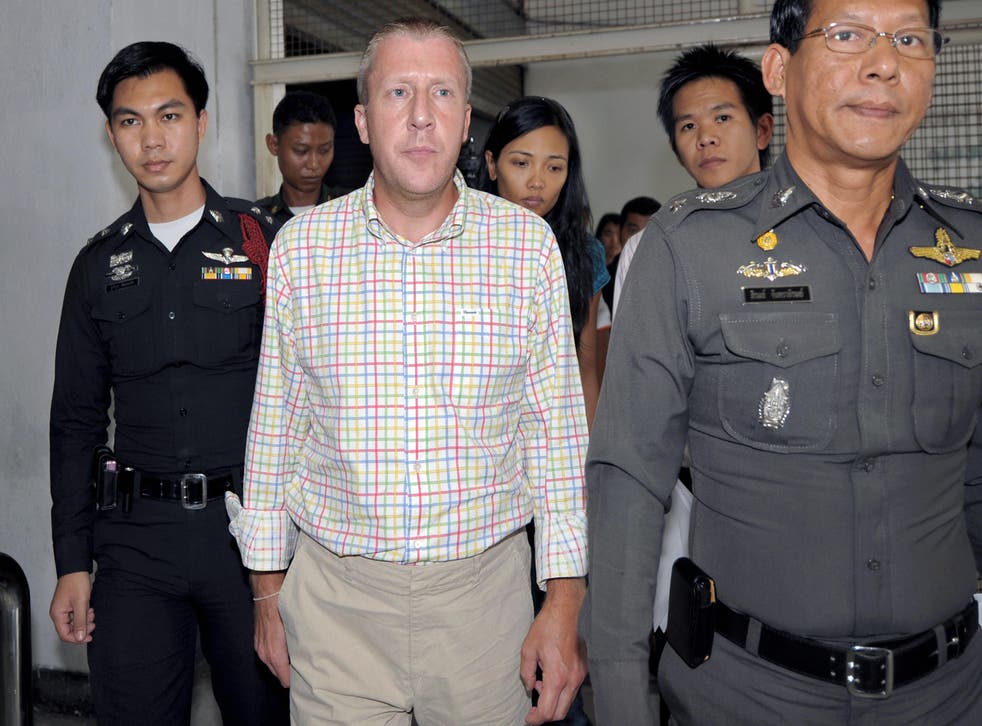 MPs are demanding government action to help a British man with HIV who has spent more than a decade in jail in the United Arab Emirates (UAE), despite being pardoned in 2014.
A group of 15 MPs and peers signed a letter urging ministers to raise the "illegal" detention of Michael Smith, 54, with Dubai authorities.
The letter, which was organised by the campaign group Euro-Mediterranean Human Rights Monitor, is being sent to Foreign Secretary Dominic Raab, Foreign Affairs Select Committee chair Tom Tugendhat and Human Rights Joint Committee chair Harriet Harman.
The group hope that the recent publicity the illegal detention of Princess Latifa in the UAE has attracted will help to spotlight Mr Smith's case.
Dr Tanya Newbury-Smith, a Euro-Mediterranean Human Rights Monitor trustee, said: "There has been strong backlash against Dubai over its detention and treatment of Princess Latifa, and her case is one of many.
"Today, along with 15 senior Parliamentarians, we are highlighting the case of UK national Michael Smith who is being held in prison despite being already given a pardon and having completed his sentence.
"The UAE might be a key ally to Great Britain, this does not mean the FCDO (Foreign Commonwealth and Development Office) should abandon an illegally detained British national like Michael."
Mr Smith was initially arrested in 2009 on charges of stealing £100m from a property firm owned by the emirate's vice president and former prime minister Mohammed bin Rashid Al Maktoum. This charge was later reduced to £500,000.
He spent two years in a Thai jail fighting his case, during which time he claims he contracted HIV in a prison hospital.
Mr Smith was extradited to the UAE in 2011 where his charges were amended to forgery of official documents, abuse of public office and fraud. He was sentenced to 12 years in prison in Dubai, and told that the time he spent in Bangkok would not count towards it.
His lawyer claims that he had no legal representation nor interpreters to understand the Arabic-language court proceedings. An appeals court later reduced his sentence to six years and set a release date for 23 October 2017.
In June 2014, the Sheikh pardoned him as part of an amnesty marking Ramadan.
But Mr Smith was not released and eventually discovered that he had been tried a second time in a civil court in 2012 without his attendance or knowledge after the sheikh's property firm brought a duplicate lawsuit against him.
Prison authorities have denied Mr Smith regular access to HIV medication or adequate healthcare, even after he underwent surgery in July 2020 to remove a kidney following a cancer diagnosis. His lawyer says he has not received follow-up care.
Authorities have been unable to access a copy of the 2012 court ruling keeping Mr Smith in jail despite multiple requests from the British embassy.
Register for free to continue reading
Registration is a free and easy way to support our truly independent journalism
By registering, you will also enjoy limited access to Premium articles, exclusive newsletters, commenting, and virtual events with our leading journalists
Already have an account? sign in
Join our new commenting forum
Join thought-provoking conversations, follow other Independent readers and see their replies