Minister blames India's heatwave on climate change, as death toll reaches 2,500
Death toll has continued to rise since extreme temperatures began in mid-April
James Rush
Wednesday 03 June 2015 15:17 Comments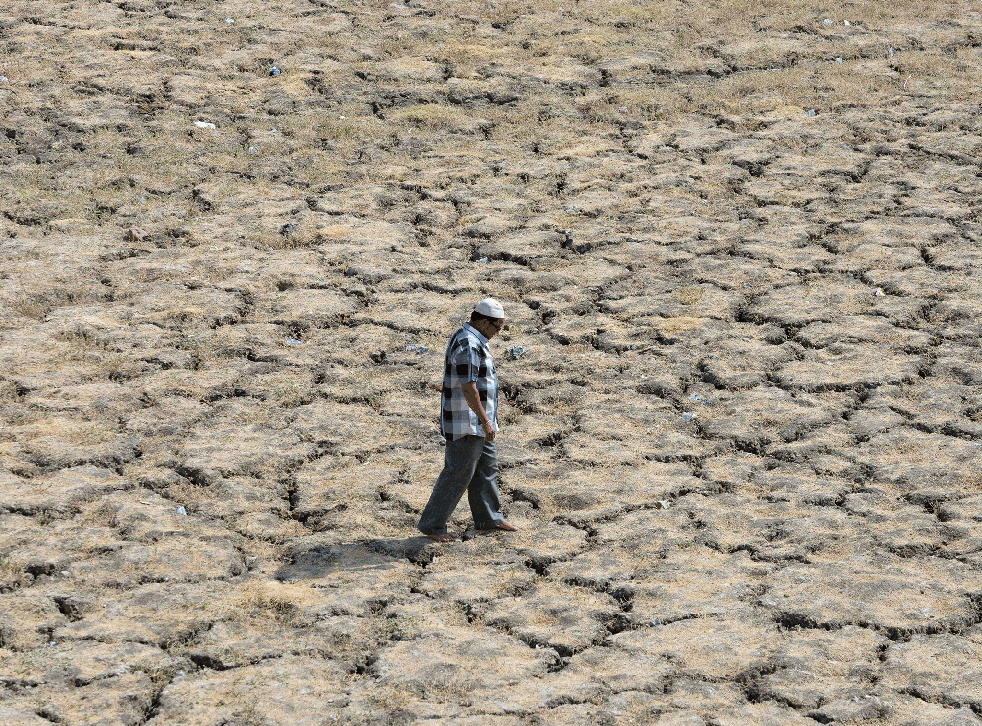 A heatwave which has claimed the lives of up to 2,500 people in India, and the subsequent delayed monsoon rains, are the results of climate change, the country's Minister for Earth Sciences has said.
The death toll in the country has continued to rise since extreme temperatures began in mid-April.
Meanwhile, cooling monsoon rains, expected to bring relief to those experiencing temperatures of up to 47C, have been delayed by at least five days, it has been reported.
Earth Sciences Minister Harsh Vardhan has now blamed the heatwave, the second deadliest in the country's history, on climate change, Reuters has reported.
"Let us not fool ourselves that there is no connection between the unusual number of deaths from the ongoing heat wave and the certainty of another failed monsoon," he said.
"It's not just an unusually hot summer, it is climate change."
While it was hoped thundershowers would bring relief to India's scorched southern states over the weekend, only limited relief was brought by the rain that fell.
Deadly heatwave hits India

Show all 15
On Saturday and Sunday, temperatures in the worst affected states of Andra Pradesh and Telangana ranged between 45C and 47C – roughly 3C to 7C higher than normal, according to the meteorological centre in the Telangana state capital of Hyderabad.
The southeastern state of Andhra Pradesh has accounted for about two-thirds of the 2,500 people who have died in the current heatwave, Reuters has reported.
The UN Intergovernmental Panel on Climate Change (IPCC) last year warned that India – the world's third highest emitter of greenhouse gases, after China and the US – was at risk of experiencing more frequent freak weather patterns, which could result in huge loss of life and crops.
Last week it was reported that the temperatures were causing water shortages in thousands of villages.
Many farmers and construction workers however were continuing to work outdoors, despite reports of scorched crops and dying wildlife, Associated Press reported.
Additional reporting by Reuters and AP
Register for free to continue reading
Registration is a free and easy way to support our truly independent journalism
By registering, you will also enjoy limited access to Premium articles, exclusive newsletters, commenting, and virtual events with our leading journalists
Already have an account? sign in
Join our new commenting forum
Join thought-provoking conversations, follow other Independent readers and see their replies