Miracle baby survives after 'spontaneous abortion' at 23 weeks
The mother of the baby was advised to have the operation after doctors found problems with her cervix
Jack Simpson
Thursday 20 November 2014 11:21 Comments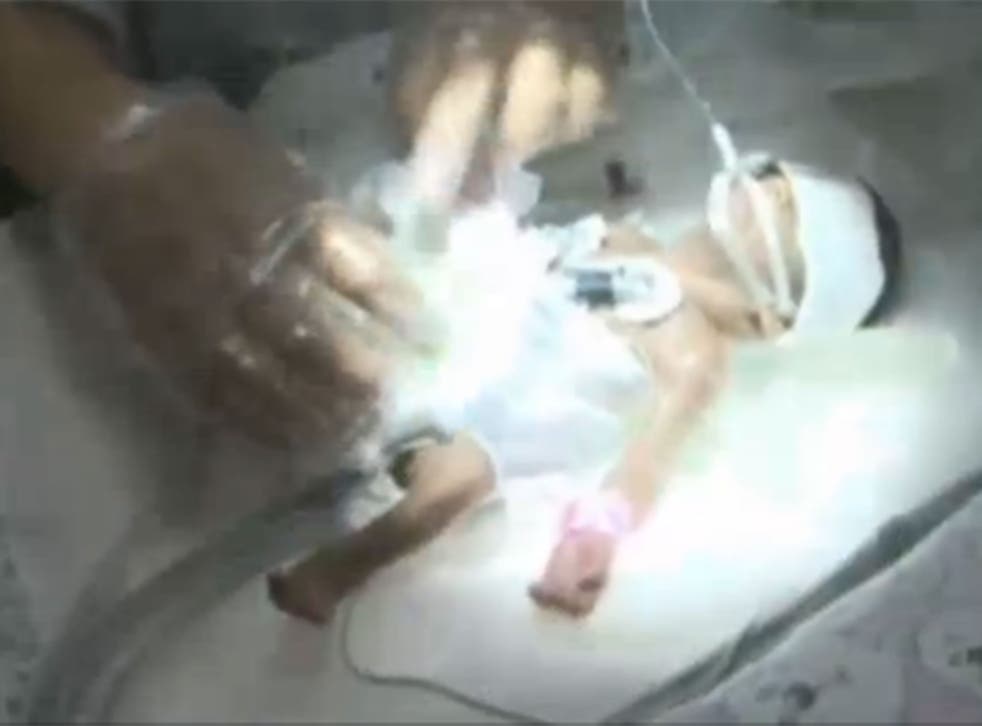 A 'miracle baby' in China that survived despite being born at just 23 weeks has managed to live through her first week of care.
The tiny baby girl, who is now eight days old, was born last week in Chongqing, southwest China, after doctors performed an emergency operation to correct a problem with her mother's cervix.
Before the operation, doctors warned the child's parents that the baby would be born severely premature and would have next to no chance of survival.
The baby, who weighs just 660 grams and measures 28 cm, was taken straight to an incubator after the operation and is currently receiving around the clock care.
Due to the baby being born so early, medical staff have said that the baby's organs and veins have are yet to fully develop and this has caused some complications in giving the baby girl the correct medication and nutrients.
The 'miracle baby girl' has been named 'chopstick girl' by local Chinese media because she is the same height as she is the same height as a chopstick.
Register for free to continue reading
Registration is a free and easy way to support our truly independent journalism
By registering, you will also enjoy limited access to Premium articles, exclusive newsletters, commenting, and virtual events with our leading journalists
Already have an account? sign in
Join our new commenting forum
Join thought-provoking conversations, follow other Independent readers and see their replies