Missing Malaysia Airlines Flight MH370: Hijackers, pirates or suicide – the theories surrounding the mystery
Oliver Poole
Sunday 16 March 2014 01:00 Comments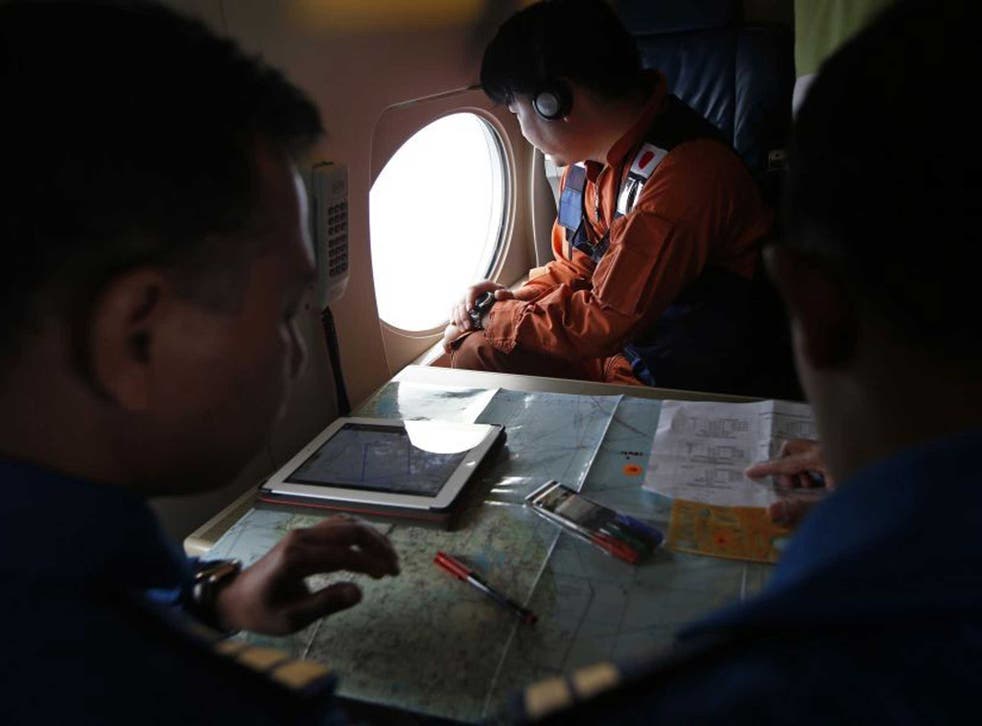 The fate of Malaysia Airlines Flight MH370 is one clue closer to being solved. But the mystery of what happened remains unresolved. With mechanical failures now seeming unlikely and "deliberate action" blamed, who was responsible? Why? And, most importantly, where is the plane and those on board?
There are few definitive answers and many theories. Much discussion has centred on whether the Boeing 777 was hijacked by terrorists. South-east Asia is home to a number of al-Qa'ida-linked groups, particularly in Indonesia – home to both Jemaah Islamiyah, suspected perpetrators of the Bali and Marriott bombings, and Jamaah Ansharut Tauhid. There were 30 attacks there in 2012 alone.
Moreover, the latest position of the plane puts it on a flight path known as "P628" that links the region to Europe and takes it towards the Middle East.
Then there is the East Turkestan Islamic Movement, an umbrella group wanting a homeland for ethnic Uighurs in China's Xinjiang region and thought to be responsible for the recent Kunming railway station attack in which 29 were killed and 130 injured.
Intelligence officials, however, cite a lack of "chatter" among monitored extremists as making terrorism unlikely, let alone the level of organisation involved in commandeering a plane and flying it undetected. This, experts claim, would involve "something beyond the mission planning for 9/11".
There is also the question of why no one credible has so far demonstrated responsibility. A former FBI assistant director, James Kallstrom, thinks he has the answer. The terrorists, he claimed, want the plane to use as a weapon "for some dastardly deed down the road".
The search for missing Malaysia Airlines plane

Show all 115
If South-east Asia is a centre for terrorism, the Straits of Malacca are one of the world's great piracy hot spots, with three ships robbed this month alone.
A US official has warned that MH370's disappearance may itself be an "act of piracy". The plane itself could be resold for tens of millions of dollars and the passengers ransomed.
A Boeing 777 needs a runway of 3,800 to 5,200 feet to land. All official airports are monitored, but that does not make a landing impossible. There are unofficial ones, not least airstrips created and then abandoned during the Second World War and the Vietnam War.
A third alternative is less dramatic: pilot or passenger suicide. For both, there is historical precedent. In 1997, SilkAir Flight 185 crashed in Sumatra, killing all 97 people on board when the pilot flew the aircraft into a river.
Such an option may also explain the lack of debris if Flight MH370 went down into the sea. The plane would not have disintegrated before impact, and would have sunk quickly.
There was also the suicidal passenger David Robinson, who in 2003 tried to hijack an Australian flight to crash it into the Walls of Jerusalem National Park in Tasmania to bring on Armageddon.
Nothing so far has emerged to indicate psychological problems with either pilot or one of the passengers. Yet, as experts point out, the skill with which communications were disconnected and the plane then flown does seem to indicate pilot involvement as a distinct possibility. Whether that was intentional or a result of force continues to remain an mystery.
Register for free to continue reading
Registration is a free and easy way to support our truly independent journalism
By registering, you will also enjoy limited access to Premium articles, exclusive newsletters, commenting, and virtual events with our leading journalists
Already have an account? sign in
Join our new commenting forum
Join thought-provoking conversations, follow other Independent readers and see their replies