Missing Malaysia Airlines Flight MH370: Mystery sparks passenger anxiety - how a jumbo jet can disappear off the face of the earth?
'How can a plane just disappear?' travellers ask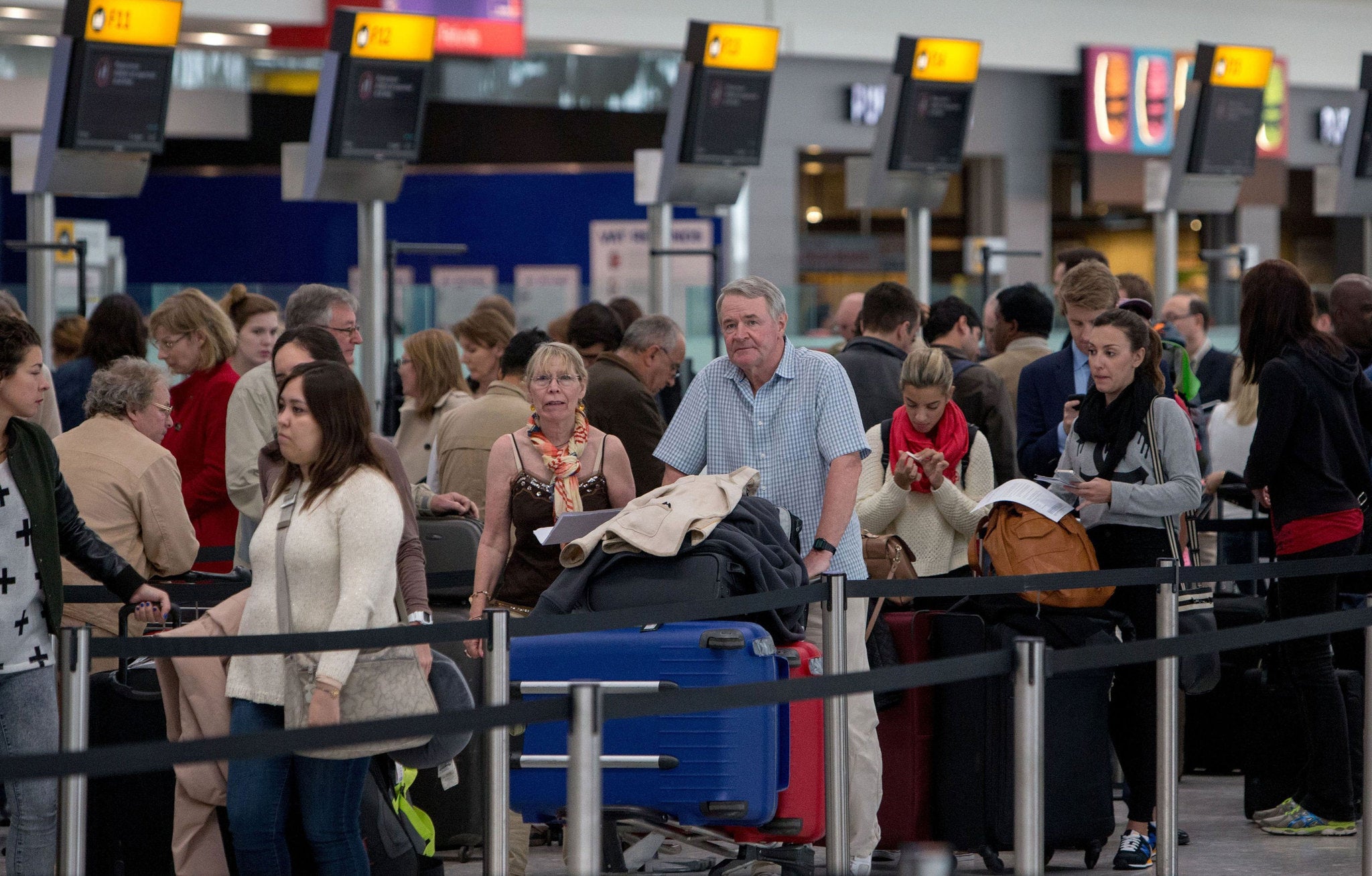 The mystery of missing Malaysia Airlines flight MH370 has raised unsettling questions for air passengers who are still asking how a jumbo jet can disappear off the face of the earth.
While the financial impact on the airline and other firms has not yet been calculated, the unprecedented event has already changed the behaviour of some travellers.
Airport waiting rooms around the world are filled with speculation and sometimes anxiety more than a month after the Boeing 777 disappeared with 239 passengers and crew on board.
Most fliers are still confident about the safety of air travel but some are uneasy.
Sinead Boylan, 26, from Liverpool, was flying from Bangkok to Australia after backpacking across Asia.
She said: "It's scarier than it was. I'm a little more cautious, a little more worried, I'd say."
The search for missing Malaysia Airlines plane
Show all 115
He said: "Flying is still probably the safest means of transport. And until we find the plane and find out what happened, I think that stays the case."
But despite one of the largest sea searches in history, no debris from the aircraft has been found and hopes of recovering its black box recorders are fading.
Investigators have still not revealed any conclusive theories explaining why the plane veered off course between Kuala Lumpur and Beijing before disappearing off radar screens on 8 March.
Jin Bijian, 34, a multimedia producer headed from Beijing to Hong Kong, said he was "really scared".
He added: "I've always been a nervous flier and this only makes things worse.
"We have to find out what happened to the plane.
"We need to know what the risks are. Otherwise, it feels like anything can go wrong and we just don't know."
Kim Hyun-shik, 56, said he found it "amazing" that so many people could disappear.
Speaking at Seoul's Incheon International Airport, he added: "Science has developed so much, yet we can't do a basic search of a jet. As time goes by, it will be like trying to find a needle in a river."
Some travellers have started to ensure they say a proper goodbye to family and friends before flying – just in case.
Duang-ramon Paaptanti, 37, who was leaving Tokyo's Haneda Airport on a flight to Hong Kong believed MH370's disappearance was a "one-off".
She said: "Things like that don't happen very often, but it makes me want to communicate more with my family. You become more cautious. You make sure that you say your goodbyes properly."
One mother from Indonesia gave her eldest daughter a to-do list before she and her husband went on holiday without them in case they did not come back.
Yulveri, who like many Indonesians uses only a single name, said: "I never worried like this before what happened with the missing Malaysia Airlines plane."
Her daughter, 15, assured her she would be fine.
Additional reporting by Associated Press
Join our commenting forum
Join thought-provoking conversations, follow other Independent readers and see their replies