Malaysia Airlines flight MH370: Stricken plane was 'thrown around like a fighter jet in attempt to dodge radar'
Investigators now convinced that plane was 'flown very low at a very high speed' in bid to avoid radar detection, source claims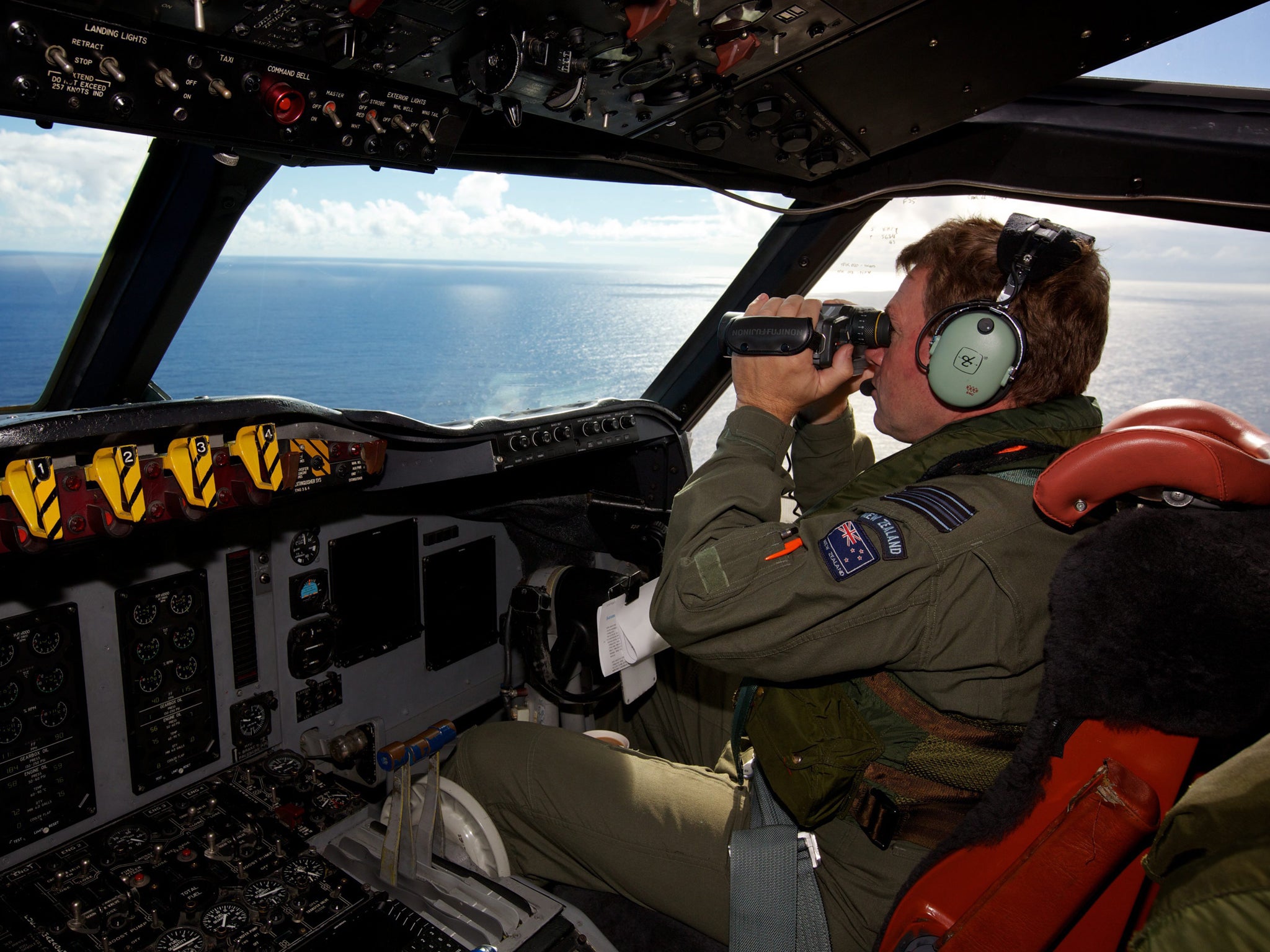 The missing Malaysia Airlines flight was "thrown around like a fighter jet" in a bid to dodge radar detection after it disappeared, Malaysian military investigators reportedly now believe.
An unnamed source cited by The Sunday Times added that officials are now convinced that the plane was "flown very low at a very high speed".
The source concluded: "And it was being flown to avoid radar."
It is also possible that the flight surged to 45,000 feet - 10,000 above its normal cruising altitude of 35,000 feet - after disappearing, before dropping to as low as 5000 feet, reports by investigators have suggested.
The low altitude would fit in with a report by Malaysia's New Straits Times newspaper that co-pilot Fariq Abdul Hamid tried to make a mid-flight phone call shortly before the plane disappeared.
In order for the phone signal to reach the reported telecommunications tower near the Malaysian city of Penang, the plane would needed to have been flying under 7000 feet.
The newspaper report said the signal ended abruptly before contact was established.
The search for missing Malaysia Airlines plane
Show all 115
The report has however been refuted by Malaysian Defence Minister and acting Transport Minister Hishammuddin Hussein who argued that if this were true, he would have been made aware of the phone call much earlier, but was not.
The latest theory comes as it is believed that the batteries on the all-important plane black boxes may have now died. The last of four strong locator signals, believed to be emitted by the boxes from 4,500 meters (15,000 feet) below the surface, were heard on the 8 April.
The batteries of the black boxes, which record flight data including conversations from the cockpit, only last a month, meaning the window has now passed.
The pings already captured have however allowed the search area to be narrowed down to a 500-square-mile patch of the seabed - around the size of Los Angeles.
Once investigators are confident no more sounds will be heard, and the search area can be narrowed no further, a robotic submersible will be sent down to slowly scour for wreckage, a process which could take up to two months.
Join our commenting forum
Join thought-provoking conversations, follow other Independent readers and see their replies