Monsoon rains bring misery for millions
Andrew Buncombe
Saturday 10 September 2011 00:00 Comments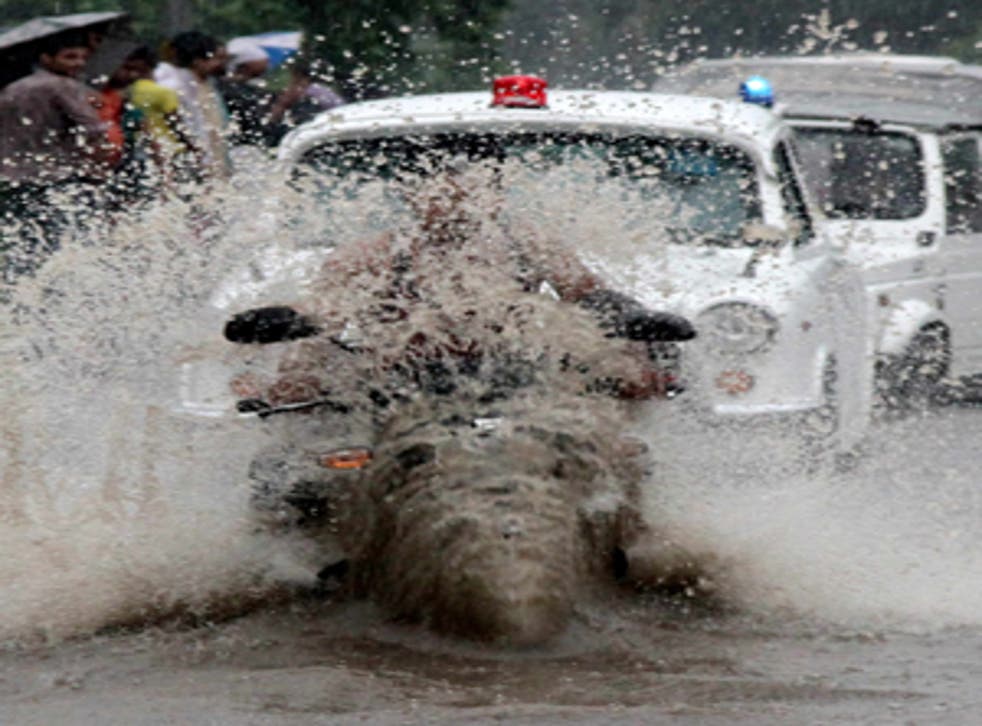 Millions of people across south Asia are struggling to cope with monsoon rains that have forced them from their homes and left a trail of death and misery. More than 425 people are reported to have been killed.
Click HERE to view graphic (228.24kB)
In India, Pakistan, Bangladesh and Nepal, large numbers have been displaced as the rains triggered landslides and destroyed crops and livelihoods. In some instances in Pakistan, those affected were still recovering from the devastation of last year's unprecedented floods when this year's rains brought more havoc.
"Barely recovering from the worst floods in the country's history last year, the Pakistan province of Sindh has been hit again after heavy monsoon downpour and severe flooding and the government of Pakistan has appealed to the UN for international humanitarian aid for close to five million people," said Sarah Crowe, a regional spokeswoman for Unicef.
"We are responding with vaccination drives and are due to expand nutrition, water and sanitation, education and child protection programming following assessments."
The British-based charity Plan said that in parts of southern Pakistan, emergency camps were overflowing with people. Several canals designed to divert the rains had been breached.
The most pressing concerns, it said, were providing shelter, food and ensuring the safety of hundreds of thousands of vulnerable children. There was a very real concern about the risk of dengue fever, carried and spread by mosquitoes. The organisation said it believed India had the largest number of people currently affected, with five states facing considerable challenges. "Actual numbers of those affected in India could be more as information is still coming in," said the charity's disaster risk management specialist, Mudasser Siddiqui. "The situation might continue in India for another two months with another wave of floods anticipated."
The monsoon rains that fall on south Asia always bear mixed blessings. While they are vital to hundreds of millions of people who rely on them to irrigate crops and refill their underground reservoirs, every year large numbers of people drown or are swept away.
A recent report by Reuters said decades of mass deforestation had led to soil erosion where sediment is washed downstream, ending up in rivers where it builds up on the bed and raises the levels of water far higher than normal.
Poor management in regulating the water levels in dams has also led to huge volumes being released into rivers over a short period. Officials have also been accused of diverting funds set aside for flood risk programmes.
In Pakistan last year, the scale of the floods was unprecedented. At least 1,800 people lost their lives and an area the size of Italy was devastated. This year, five districts of Sindh province have been declared "calamity areas".
President Asif Ali Zardari has vowed that everything possible will be done to help those affected, and this week he spoke to UN Secretary General Ban Ki-moon asking him to help an international appeal for Pakistan.
Register for free to continue reading
Registration is a free and easy way to support our truly independent journalism
By registering, you will also enjoy limited access to Premium articles, exclusive newsletters, commenting, and virtual events with our leading journalists
Already have an account? sign in
Join our new commenting forum
Join thought-provoking conversations, follow other Independent readers and see their replies